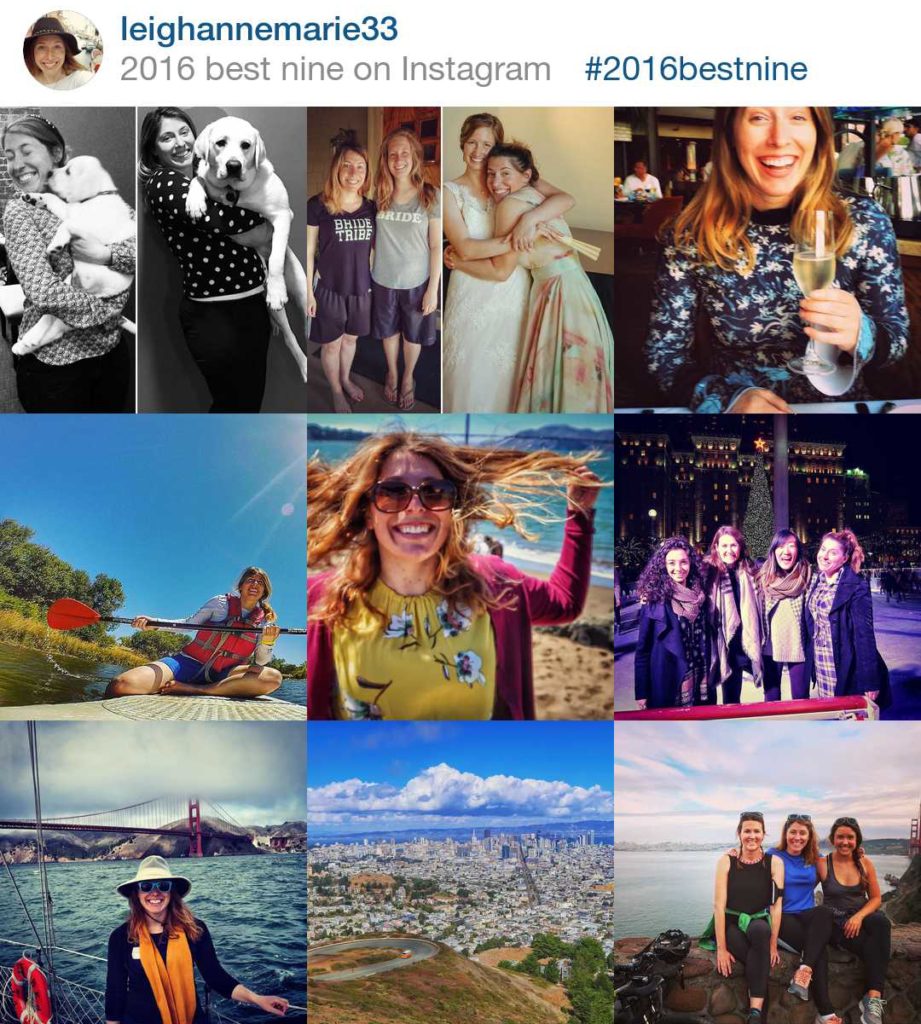 I reflected back on my 2015 Instagram Best Nine, so I thought I'd do it again this year. Instagram is my highlight reel, rather than representing life's ups and downs, so these nine moments represent some really excellent moments from my year…except for #1. That one doesn't have much significance besides people apparently really loving photos of puppies.
1 – The company president adopted an adorable puppy this year. This was a simple March versus December size comparison that somehow became my most popular photo of the year?!
2 – My friend Sam got married in June! She's the first of my college friends to get married and I was able to go straight from my college reunion to her hometown of Kansas City to hang out and help out the week prior to her wedding. Kansas City, Missouri and Sam's family's community are wonderful and maybe we'll all decide to leave our expensive cities behind and more there in the future.
3 – My birthday dinner and letting the world know that #ImWithHer.
6 – At the beginning of December, we (rightfully) decided that ice skating at Union Square was the perfect activity to embrace and kick off the holiday festivities. We tried to go to Cheesecake Factory beforehand so that our British friend could try it for the first time but there was an hour wait on a week night, so we went to a bar and got some pub grub beforehand instead.
7 – My first time sailing on a schooner and my first time out on the Bay since I was in junior high.
8 – A last minute decision to hike to Twin Peaks in San Francisco. It was raining that morning so I almost bailed, but my friend told me that the rain would be "refreshing" so we set out and then the storm quickly cleared and became a beautiful day. 
9 – My first time biking across the Golden Gate Bridge. Even though I've lived in San Francisco for close to a year and a half now, I never get tired of seeing and photographing this iconic bridge.