If there's one thing that everyone who knows me well knows about me, it's that I love chocolate.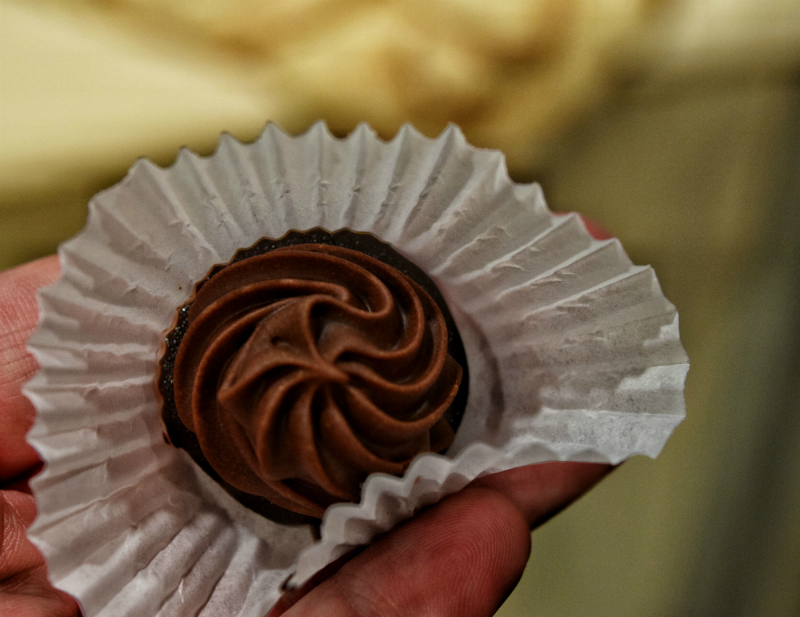 I visited home this past weekend and when my Mom realized she'd double booked herself with a hair appointment at the same time as the chocolate festival she'd bought tickets for, they didn't have to ask me twice to take her spot. Technically, they didn't even ask. It was more like: "You'll get to go with your Dad to a chocolate festival tomorrow."
Daddy-daughter date at the Chocolate Salon!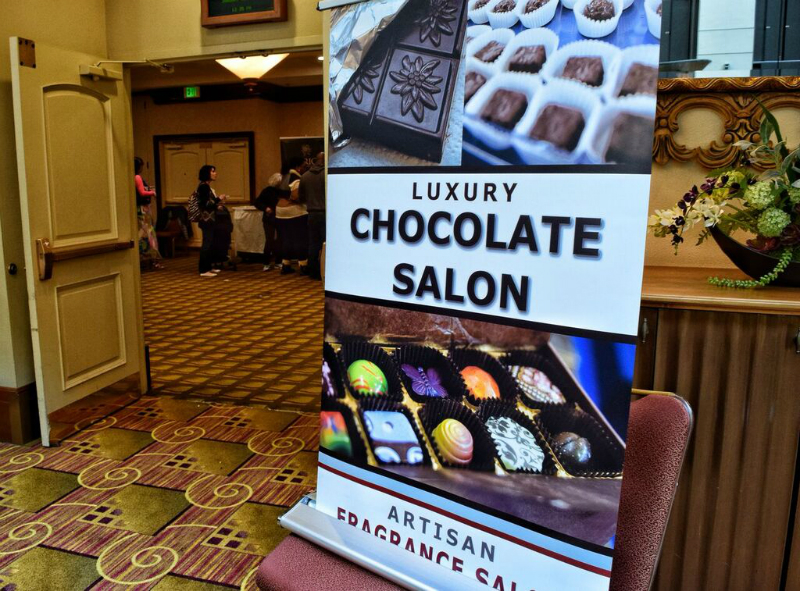 The event was billed as the hot spot for "chocolate aficionados, fanatics, lovers and addicts" who wanted to "taste and experience the finest in artisan, gourmet & premium chocolate in one of California's most central regions."
I felt right at home.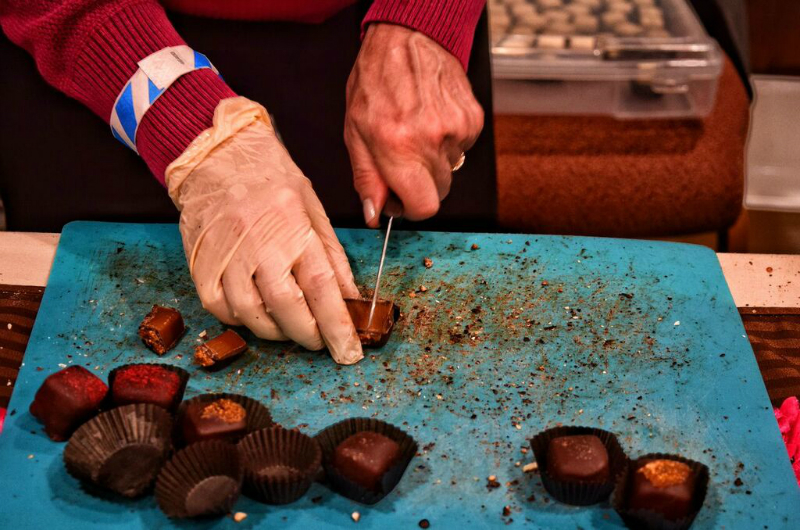 I'm pretty sure that the main reason I enjoyed it as much as I did was because I went in with the right attitude. You could say that I took a more European approach to the experience.
Meaning? I set aside my American tendencies and tried to enjoy and savor each sample, rather than treating the event as an all-you-can-eat buffet. It kept me from getting frustrated when the lines at a booth were long or the samples were limited and I couldn't just stuff my face like Cookie Monster.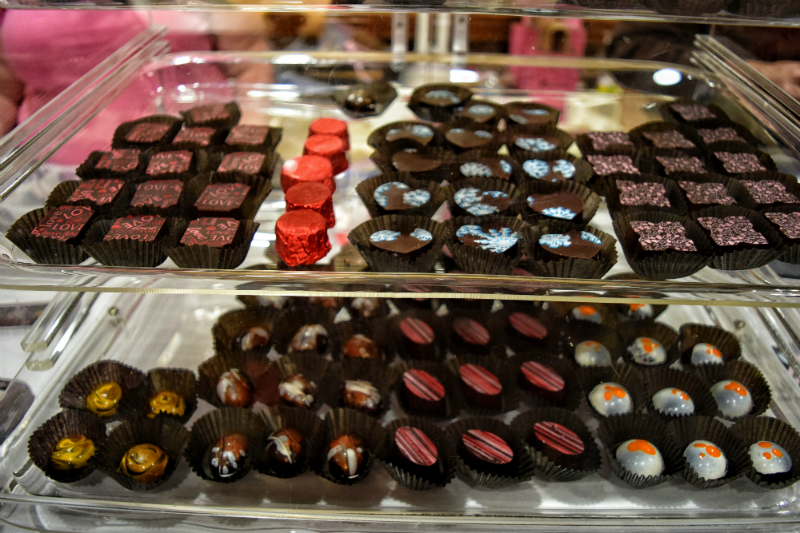 The event took place at the Embassy Suites in Old Sacramento. We could have hung out in Old Sacramento all day and periodically re-visited the salon because our wrist bands gave us in-out privileges until 5 pm. Unfortunately, we just didn't have the time that day…but we did buy some treats to take with us!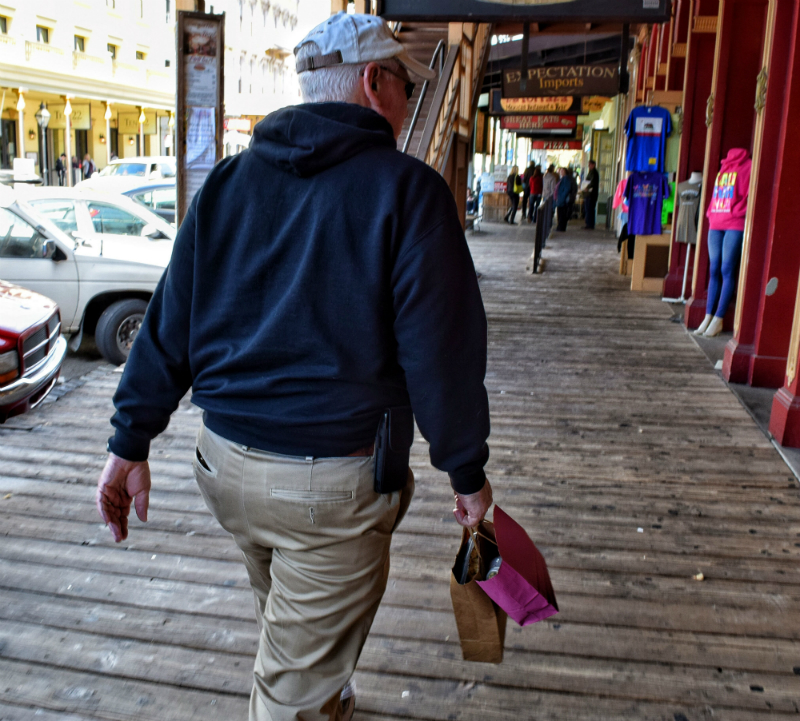 They didn't last long once we got them home. A sweet tooth is a family trait.