After visiting Prague, we road tripped back to Germany to start out mini family reunion. We hadn't been able to visit in three years and my great-aunt had her 90th birthday last year, so it was really special to be back in eastern Germany with them.
On one of our days there, my cousin took us to Dresden to sightsee. We'd visited there on our last trip, but it had been grey and rainy. This time around, we were so lucky that the sun came out and it was some of the best weather they'd had all winter so far.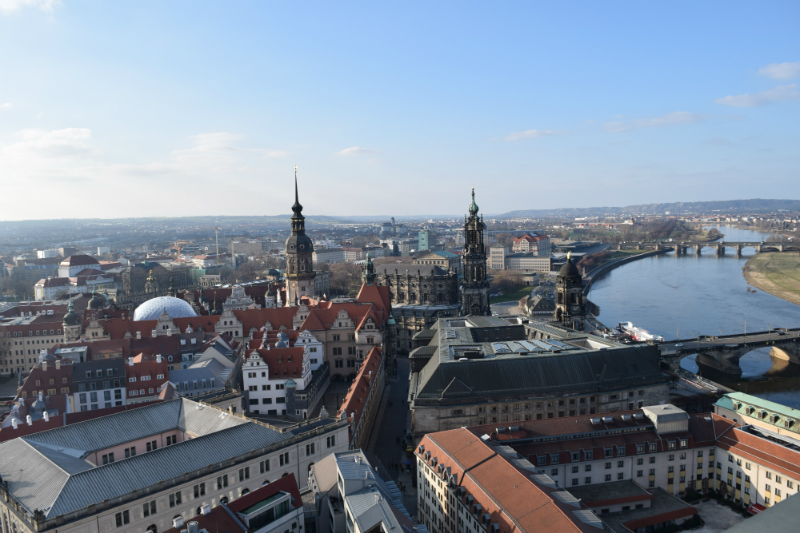 One of my favorite spots in Dresden is the Fürstenzug or "Procession of Princes" mural. It's an enormous depiction of the rulers of Saxony and was originally painted in the 1870's, but they swapped in Meissen porcelain tiles in the early 1900's to protect it from the weather. It's now the largest porcelain artwork in the world at 335 feet long.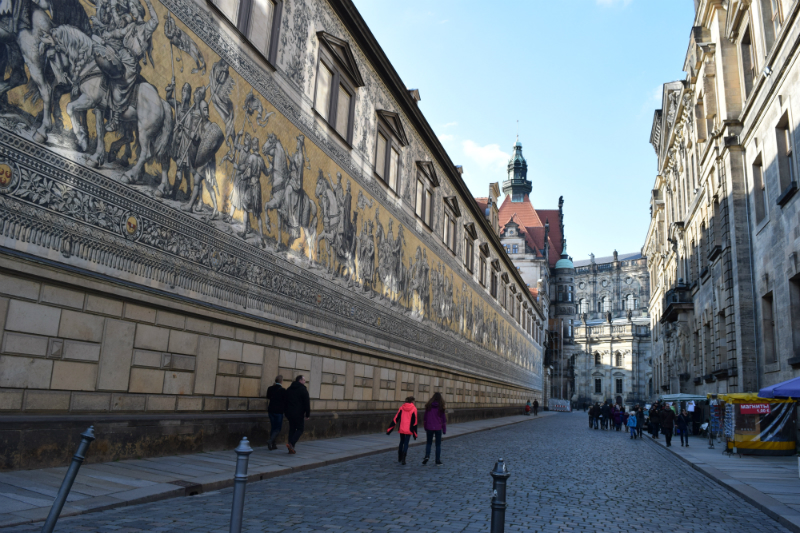 It's hard to explain, but we had quite the amusing family photo session in front of the Fürstenzug that led to some happy, joke-filled photos.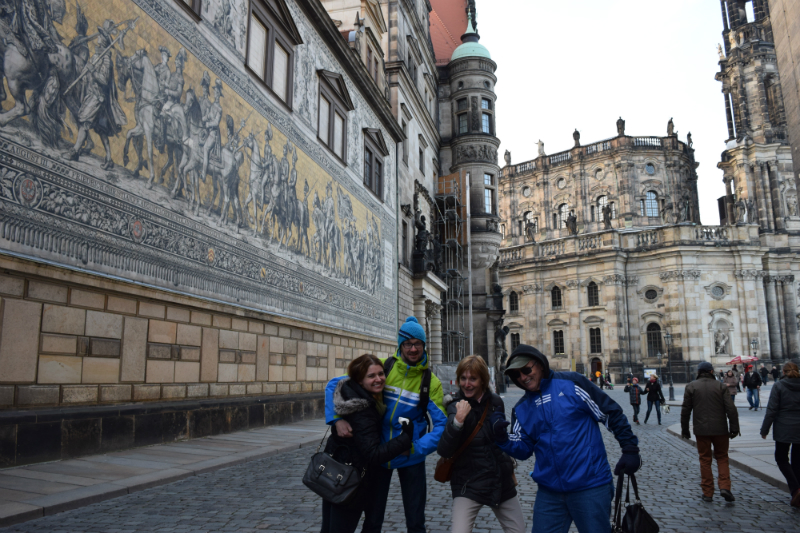 I guess the short way of explaining it would be to say that I'm sometimes obsessive with taking photos and the whole family had a good time making fun of me.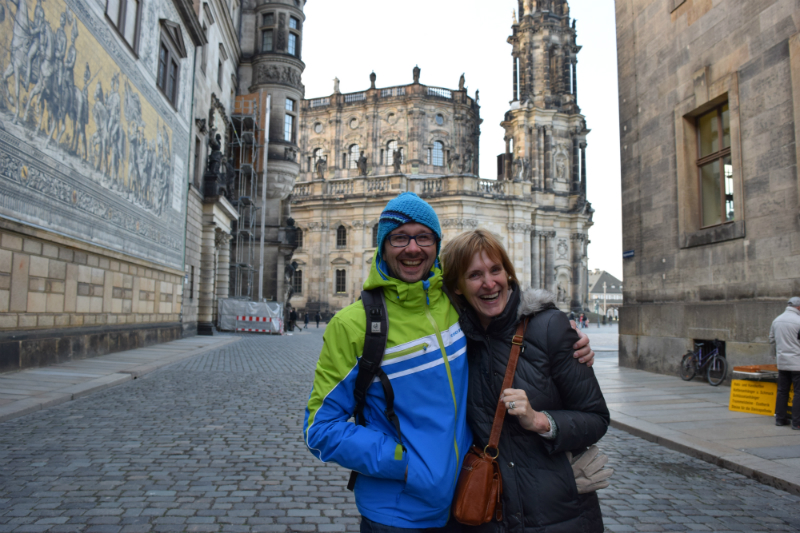 If you visit Dresden and the weather is nice, I highly recommend paying to climb to the top of Dresden Frauenkirche ("Church of Our Lady") to see the city from above.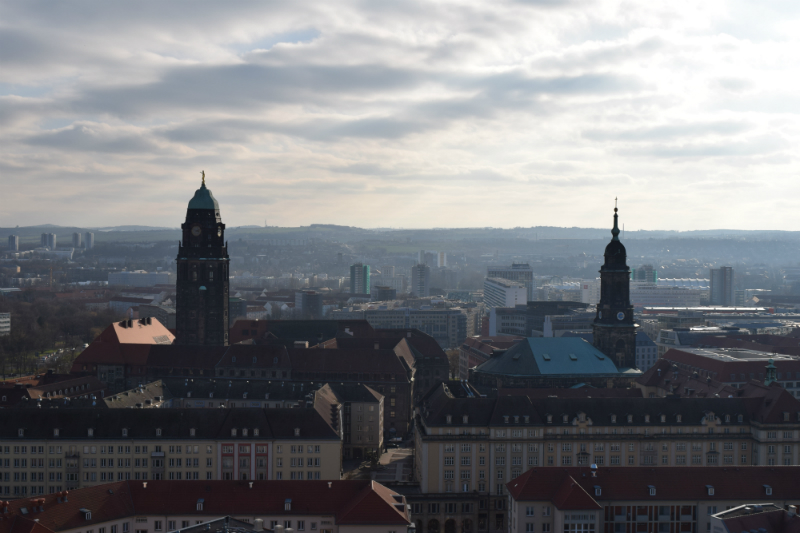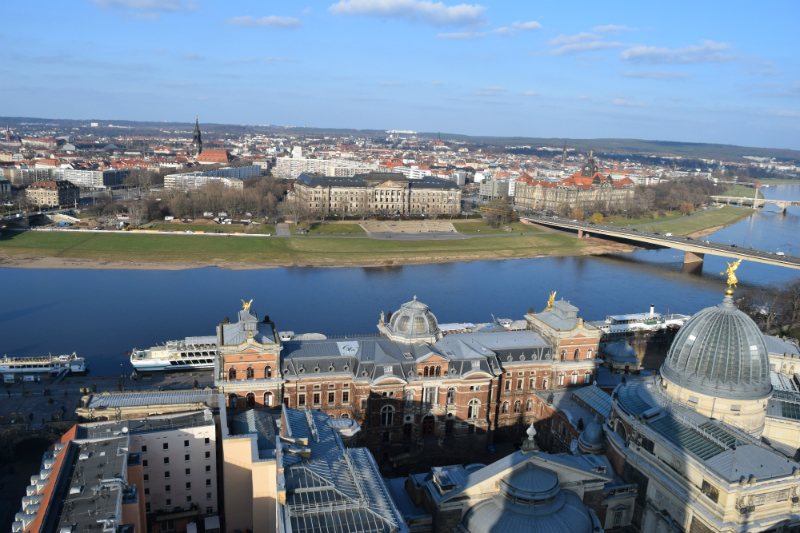 The view inside as you climb is something to marvel at as well!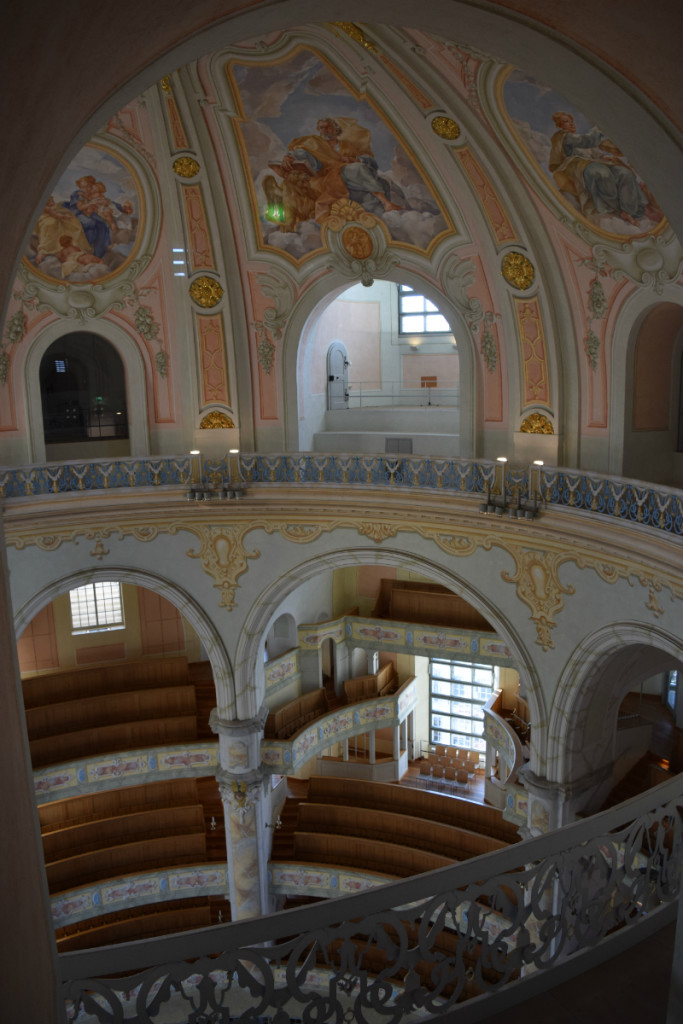 From the look of the Frauenkirche's spectacular facade, you'd think that it's stood here just like that for hundreds of years.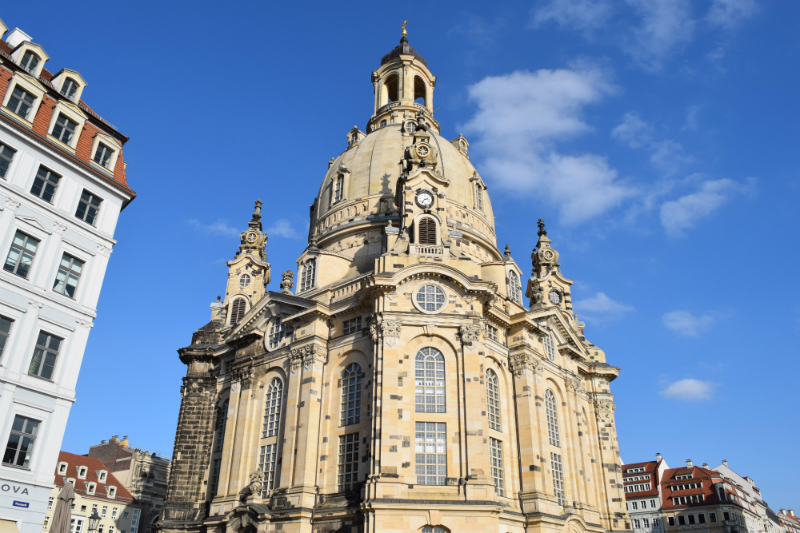 But, like most of this city, it had to be rebuilt after World War II, when the city was massively bombed in 1945 and the bombing itself and resulting firestorm essentially demolished the city center. This particular church has a really amazing story – after laying in ruins for decades, its $217 million reconstruction happened after the reunification of Germany in the 90's and was financed almost entirely by donations from around the world.
Behind the church, you can still see some of the ruins from the church that burned during the Dresden bombing.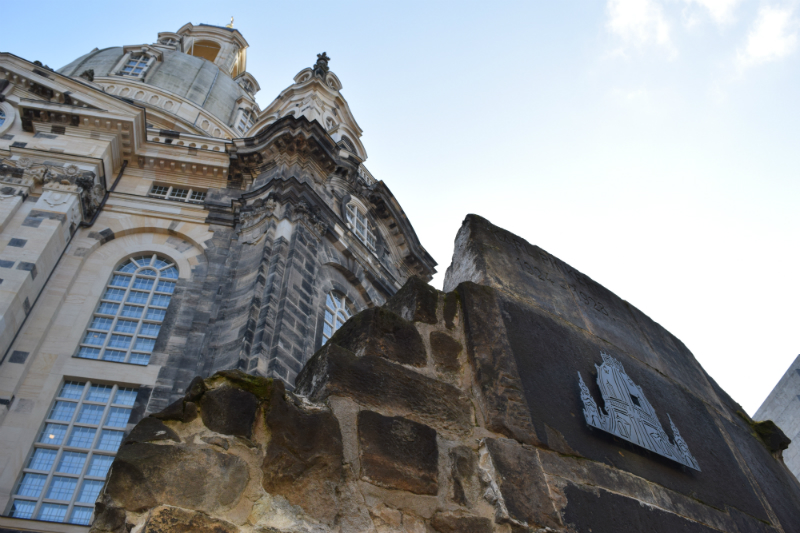 The beautiful Semper Opera House is another building that was destroyed in 1945 and then was reconstructed almost identically forty years later.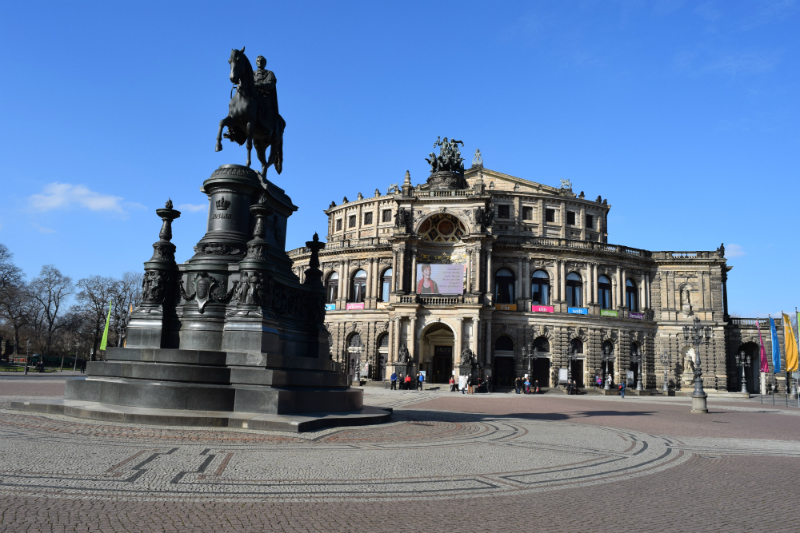 This city has been through a lot in its history, but today it stands beautiful and strong and is a truly lovely city to visit.