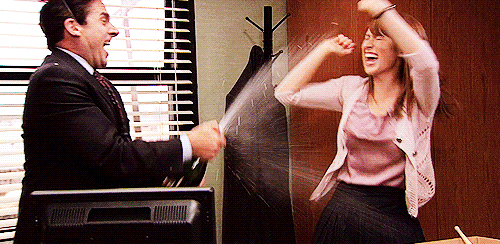 From the beginning, I've wanted this space to be my online memory box, a little scrapbook of my life. 
But the internet is kind of a weird place. Full of a bunch of lovely, wonderful people with some real jagweed creepers thrown into the mix. That's why, even as I post a lot about what I'm doing and enjoying, I don't like to give away too many self-identifying details. 
Which means that when something positive happens in my personal life, like it did today, I don't really want to post the whole story because it gives away a little too much.
So I'll just say that I definitely had two May highlights at work today and these gifs represent how I felt.