I got a little treat after work tonight. My dad and sister were in town for the Giants game and we were able to meet up for a quick bite to eat before they hit the road back to Sacramento.
We grabbed some food at a deli called Sammy's on 2nd near the Montgomery BART station and then headed to the Yerba Buena Gardens.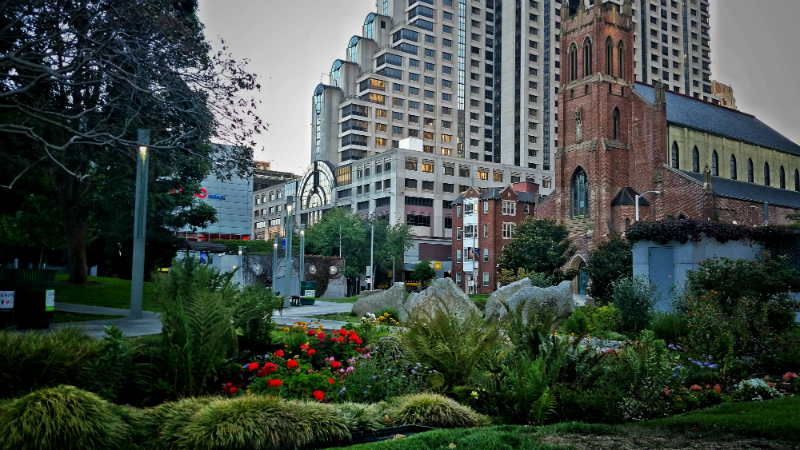 My sister and I had turkey sandwiches.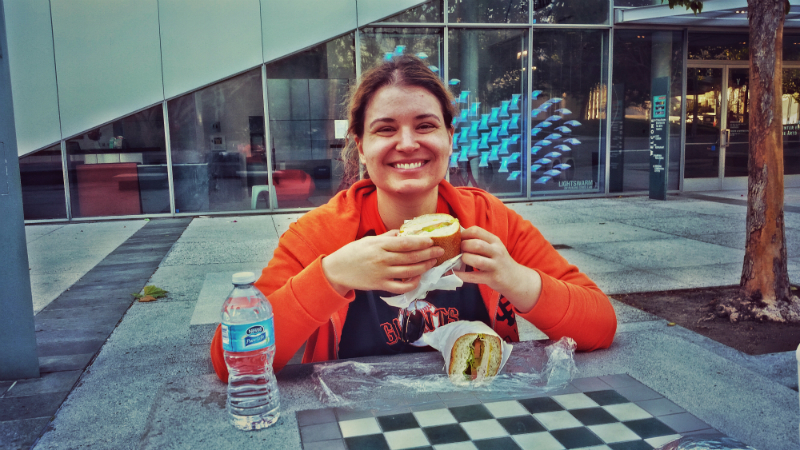 It doesn't look like much, but it was a really tasty, classic deli sandwich. Unfortunately, I think I really missed out because they were all sold out of their Dutch crunch bread. That could've been just the thing to take it from good to excellent.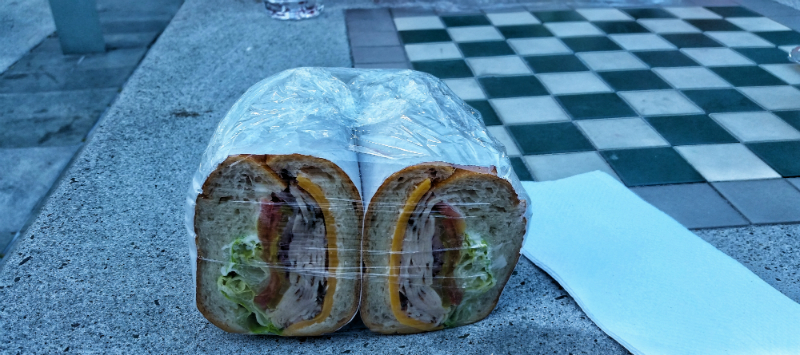 My dad went for their Mediterranean Plate which has hummus, falafel, lentils and rice, tahini and tabouleh salads and dolmas.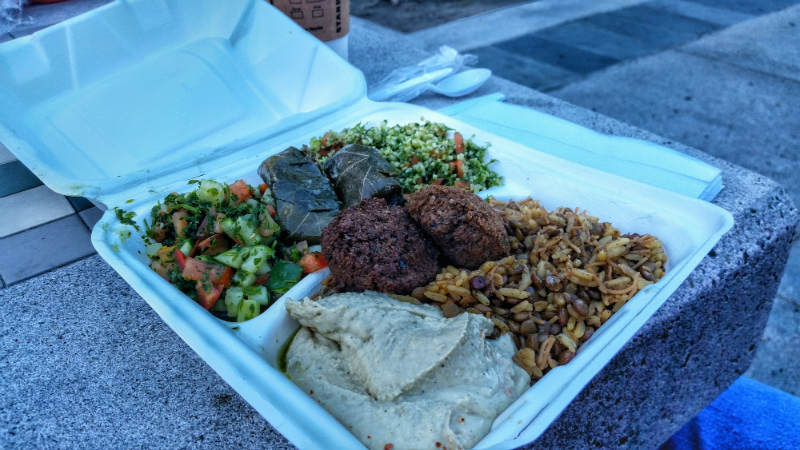 The Yerba Buena Gardens are smack dab in the middle of downtown and you feel simultaneously that you're both in the midst of a big city because you're surrounded by skyscrapers and completely separate from the noise and crowdedness. Occasionally I would catch a whiff of pee because, of course, it's still San Francisco, but overall it was such a relaxing setting to enjoy a little midweek picnic in.