Here's what's unfortunate: I want to tell you about our evening in Hollywood, but I think my vlog footage will do a much better job of really showing it. It's hard to balance blogging and vlogging. Consider this a sneak peek?
After our perfect day in Malibu, we headed inland for the evening, doing something that I, as a native Californian, had previously thought of as a tourist trap.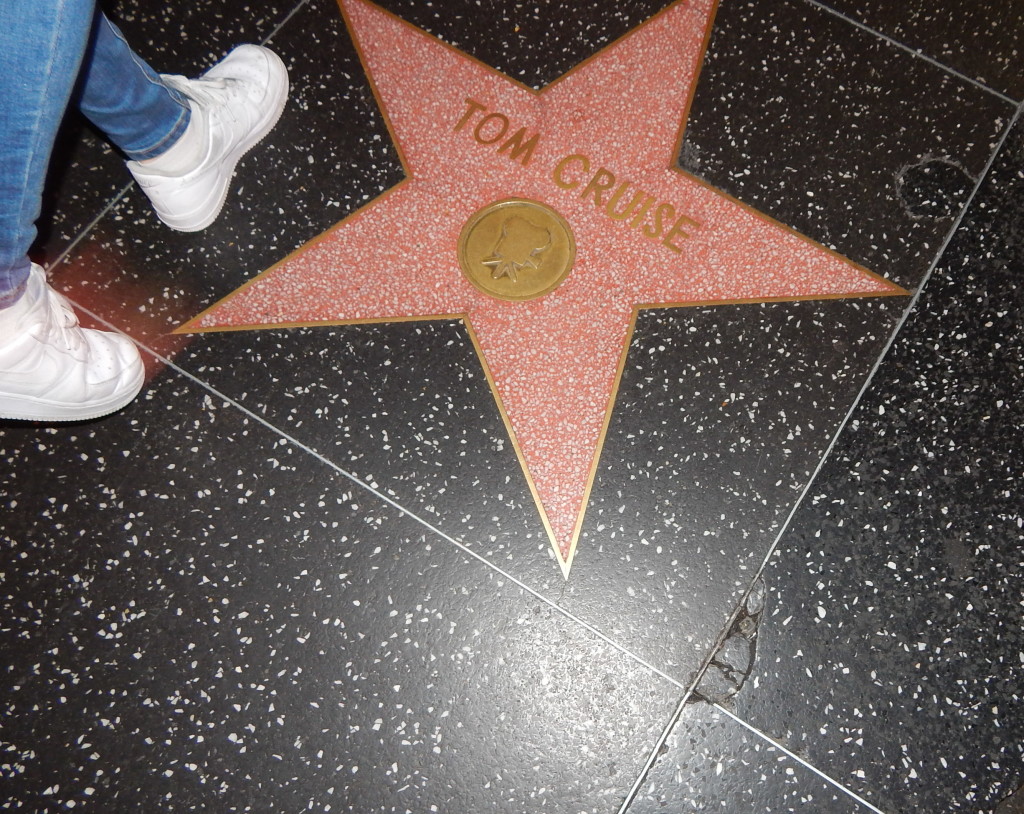 That's right, the Hollywood Walk of Fame. The stars themselves aren't all that exciting and there were lots of names on the sidewalk that we'd never heard of, but we loved coming across this memorial to David Bowie. It's hard to see his name because of all the glitter that had been sprinkled on his star. A fitting tribute, I think.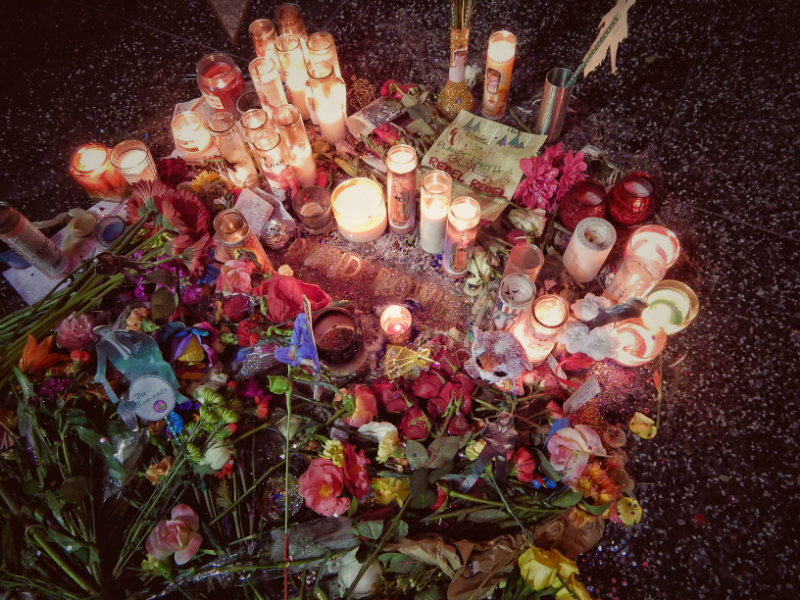 I only felt the need to pose once, by my favorite childhood stars.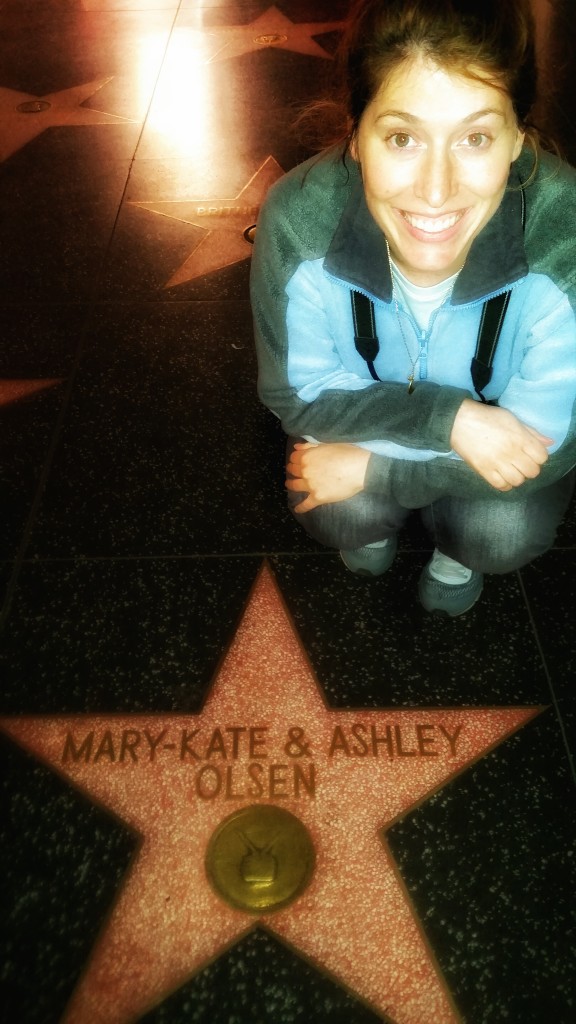 Grauman's Chinese Theatre turned out to actually be pretty cool. We got much more of a kick out of measuring our hands and feet in comparison to some of our favorite stars than we expected.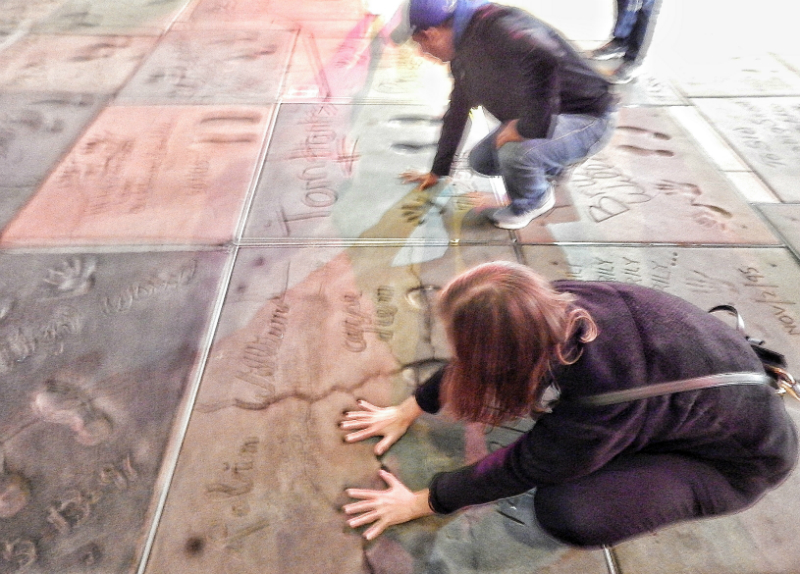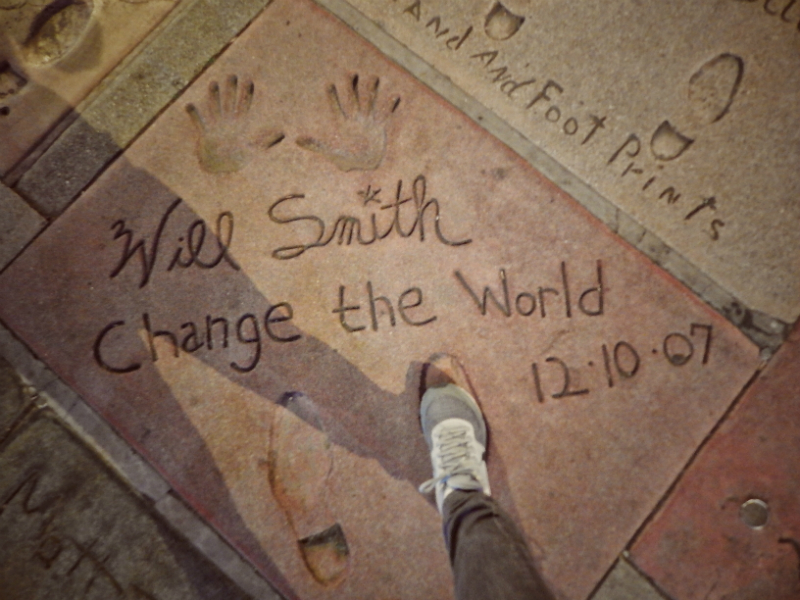 We weren't the only ones that thought cruising Hollywood Boulevard on a Monday night would be a good time – check out these studs with their hydraulics.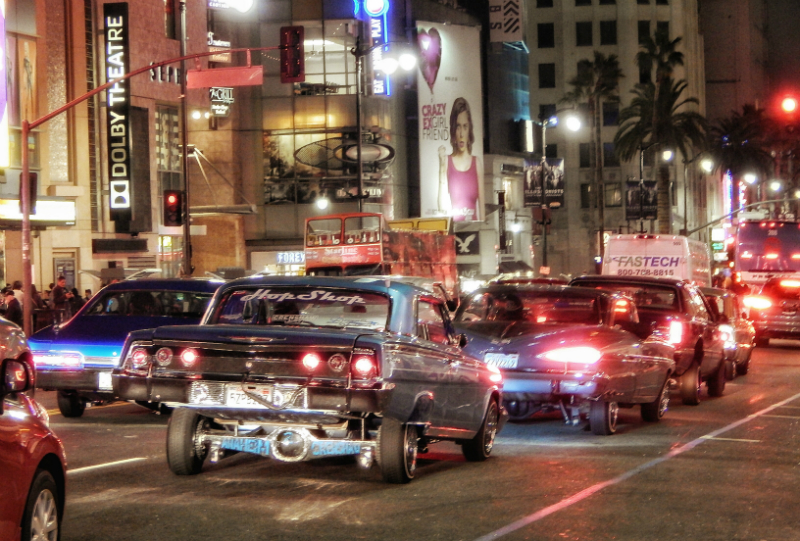 I've saved the best for last, though. By happenstance, we parked right by where Jimmy Kimmel was putting on a live show. We couldn't get into the show, but we could see through cracks in the fence.
His guest that night?
The one and only, SIR ELTON JOHN!
We were far away, so this is a terrible photo (Elton's the one behind the piano) but in my vlog, you'll get to hear Elton John sing "Rocket Man" live and then see my reaction. I was thrilled, to say the least.

Not to overhype my next post, but it'll show me living out a dream I didn't even fully realize I had. A reality TV dream.
For dinner, we went to a place that starts with the letter S. Ends with R. Middle letter is U. If you watch Bravo TV, you'll be very excited. If you're like most of my friends and family, you won't really care. Either way, stay tuned! 🙂