Apologies for another corny pun, but it was just so fitting.
My mom has Amazon Prime and a friend told me this past weekend that Veronica Mars can now be streamed on there. Oh, happy days. You know what I'm doing in my free time from now on!
Veronica Mars is one of my favorite TV shows of all time. As I've mentioned previously, I was an investor in the Kickstarter to fund the movie. Some of the best $25 I spent in 2013.
When the Kickstarter raised over $5 million dollars and it became definite that a movie would be created, I actually had the thought of "what if something happens to me and I don't live until March of 2014 to see the Veronica Mars Movie?" That was ridiculous for a lot of reasons, but it tells you how much I loved the series and how excited I was about the movie.
Of course, the movie couldn't live up to the series, but I enjoyed it nonetheless.
If you don't know already, Veronica is a badass b*tch.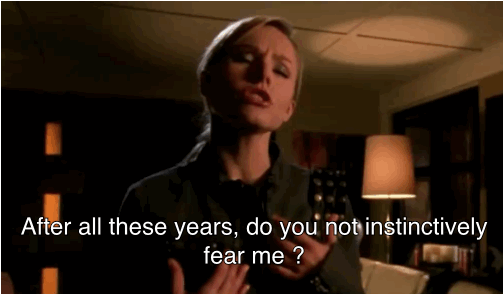 Her dad is the former sheriff of Neptune, a fictional Southern California town, and is now a private investigator (PI). Veronica is in high school and the first season is about solving the murder of the beautiful, popular, wealthy Lilly Kane, who was also Veronica's best friend. Veronica used to be in the popular crowd as well, but is now a social outcast and focuses most of her time on working as an unofficial PI.
How can I sum up Veronica as a character? She kicks ass, gets over heartbreak, falls in love, takes no prisoners, solves mysteries, develops a best friendship, loves her dad unconditionally….she does everything, all while being witty and sassy and unapologetically herself.
This is all just my way of telling you – please, if you love strong female characters, suspenseful mystery plots, the underdog kicking the butts of the overprivileged, etc., check out V-Mars.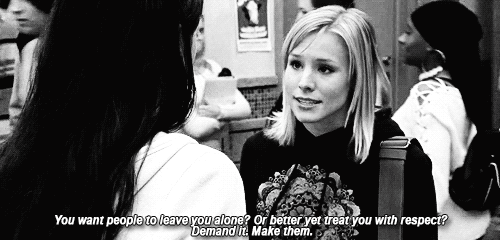 She's intense. I adore her. I hope you do too!