In my family, we tend to explore a new city through our stomachs. Food is a wonderful way to get to know a new culture, but just as importantly it keeps us happy. When you're spending a week traveling together 24/7 in a foreign country, tensions can sometimes run high and food often provides a much-needed mood boost for us.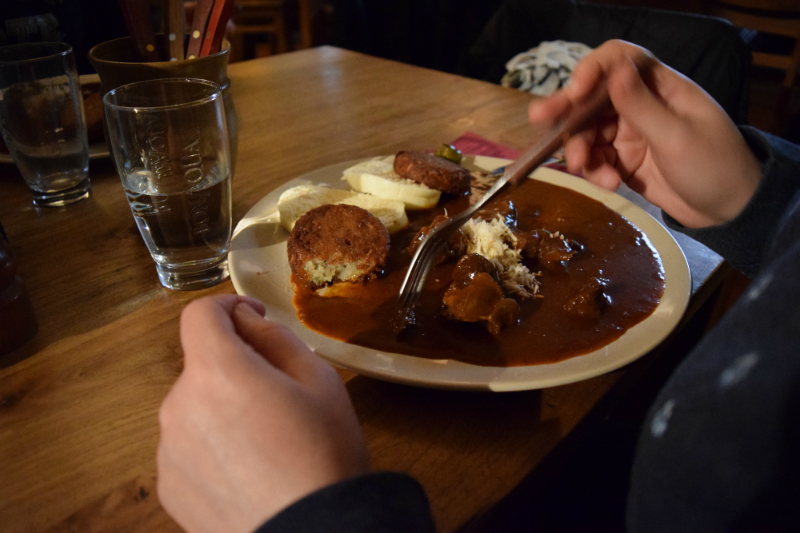 In Prague, we were all drawn to the goulash. Goulash is originally Hungarian, but the Czech people have been making their own version for at least 400 years, so I think by this point we can consider it a Czech food as well.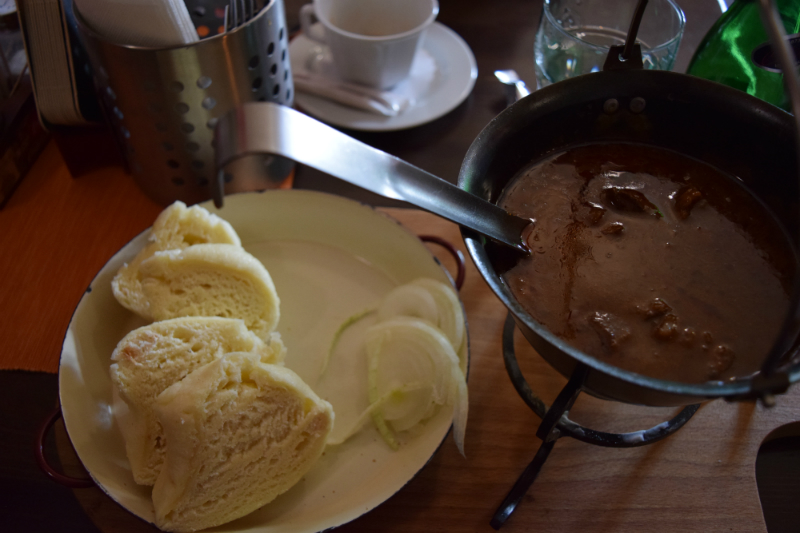 One delightful surprise during our two days there was stopping at this bakery and eating one of the best croissants I've ever had. Is Prague known for making delicious baked goods?! I have no idea if that's a thing or if we just got lucky by experiencing this particular bakery.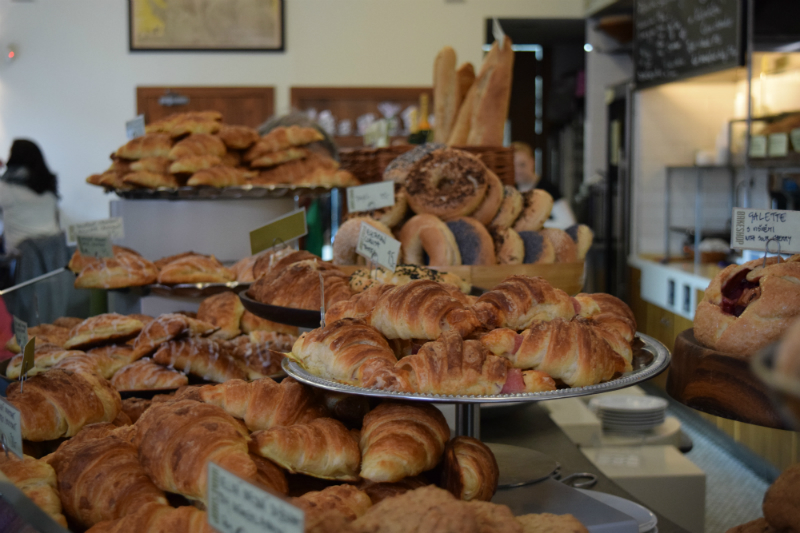 This sausage and onions dish with black bread was an appetizer that had some bite to it – the spices left a noticeable zip on your tongue afterward.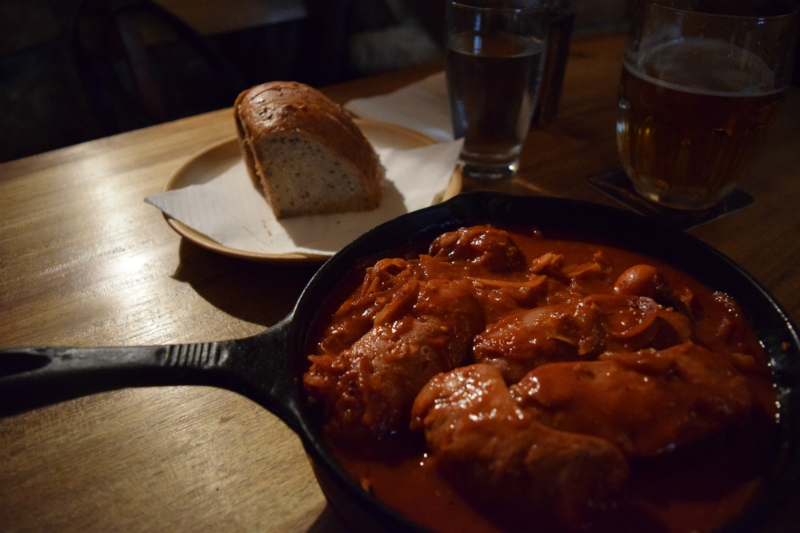 When I ordered this, I didn't pay enough attention to the menu and failed to note that I would be getting half of a duck just for myself. My dad thought it was a waste of food, but I ended up polishing off most of it and it was so tender and delicious. Sometimes duck is too greasy for my taste, but this one was cooked perfectly.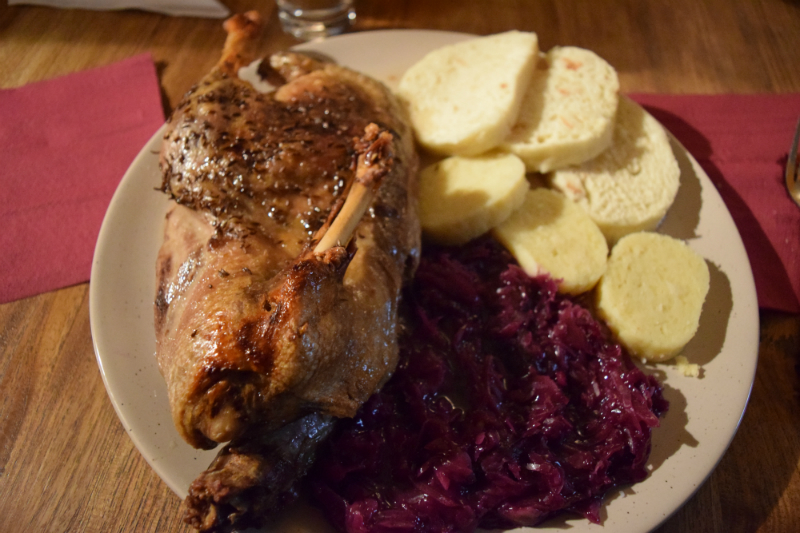 And, of course, there's the beer. Personally, I don't like beer very much, so I just tried sips of my mom's drinks, but if you do like a nice cold one, you're in luck because they're cheap and plentiful here! Make sure to try Pilsner and Staropramen.