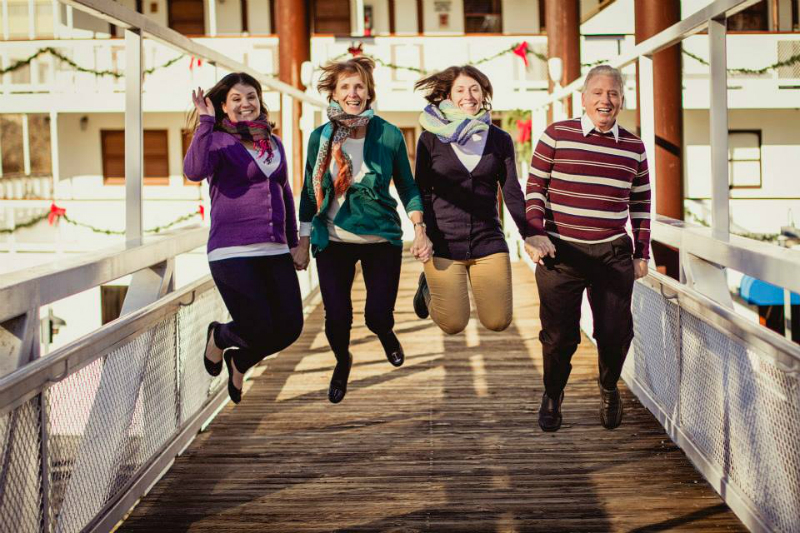 I was talking with a friend of a friend tonight and her work with traumatized children came up. Since we're in similar social circles, I made assumptions about her background that turned out to be untrue. I acknowledged how unfair and heartbreaking it is that some children have to go through things like that while others, like me (and I almost said "like us"), experienced this idealized version of childhood.
There was a nod and a long pause. "I used to be so jealous of kids like you," she said eventually. Because she didn't grow up with that ideal childhood after all, which is what motivates her to do the work that she does.
Thanksgiving is my favorite holiday and I'll be spending it, like most years, with my family in Sacramento. There may be moments of annoyance with each other, but the rest of it will be (knock on wood) predictably wonderful: an abundance of food, football on the television and just hanging out with one another as we digest, perhaps taking the dogs for a walk, and then a movie in the evening.
I'm so fortunate to have the family that I have and conversations like the one I had tonight just drive that home further. We drive each other crazy sometimes, but we always love and have each other's backs regardless.
Since Thanksgiving is my favorite holiday, I've decided to do a week of thankfulness here on the blog, doing more intentional reflection every night on what I'm most grateful for. And first and foremost always is going to be my family.