First of all, I'm sorry that I've been so neglectful of the blog this week. My goal is always to keep posting daily, but it's proving more difficult to write and daily vlog than I realized, especially with having to travel back to Sacramento to vote earlier this week. I'll be doing my best to get back on track with daily blogging even as I continue daily vlogging!
Second, the good news is that traveling back to Sac gave me the opportunity to try an awesome vegan restaurant in midtown called Garden to Grill! (Sidenote: it's the only restaurant I've come across in this modern day that uses a .net URL.)
Check out my Dad's Vegan Chicken Patty Burger. I feel like the yumminess of this photo says it all: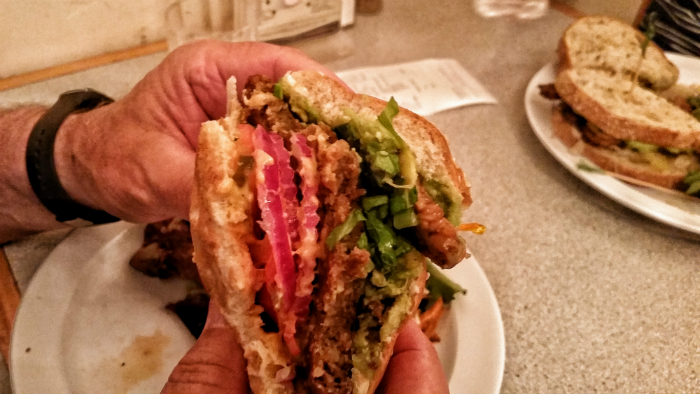 The photo I took of my own Sweet Potato Avocado Panini doesn't do it justice, but it was so good. It was one of those sandwiches that's packed with so much deliciousness that it oozes out the sides. I really want to try to remake it at home with my own roasted sweet potato, avocado, roasted onions, tomatoes, house-made garlic aioli, and toasted ciabatta.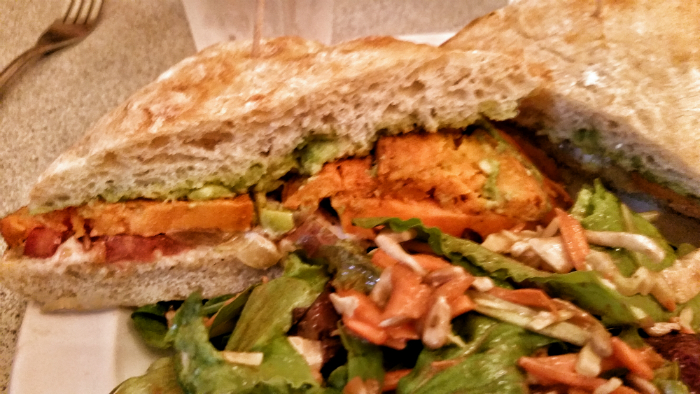 Garden to Grill is a casual place that focuses on serving up delicious plant-based, locally sourced food.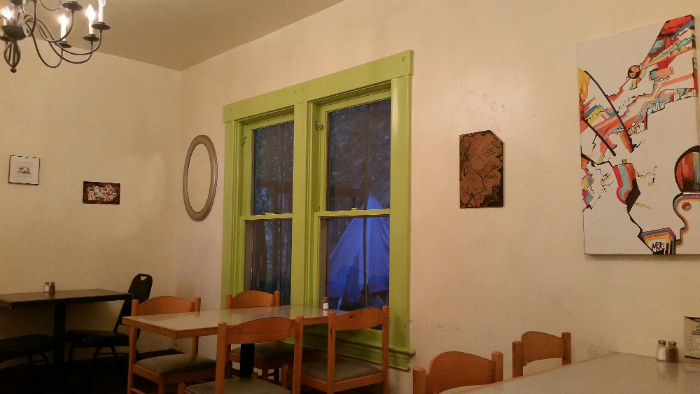 And they even have a wide variety of desserts!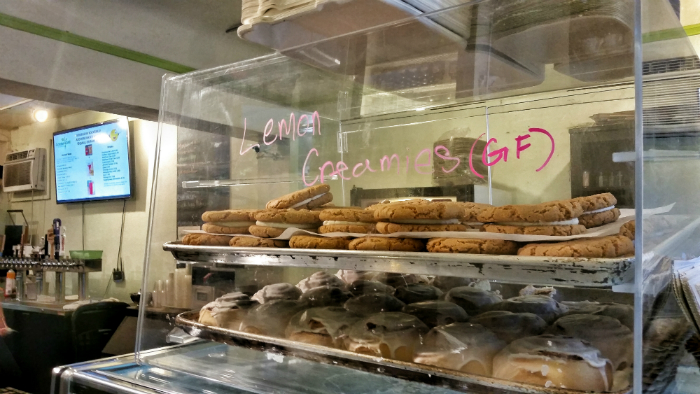 We tried the coconut chocolate cake (middle of the display below) and it was really good. Drier than normal cake, but not dry like I've had vegan desserts in the past which have nearly choked me with their dryness. This was more like dry in the sense that I was taken aback for a moment and then adjusted my expectations with the second bite and enjoyed it.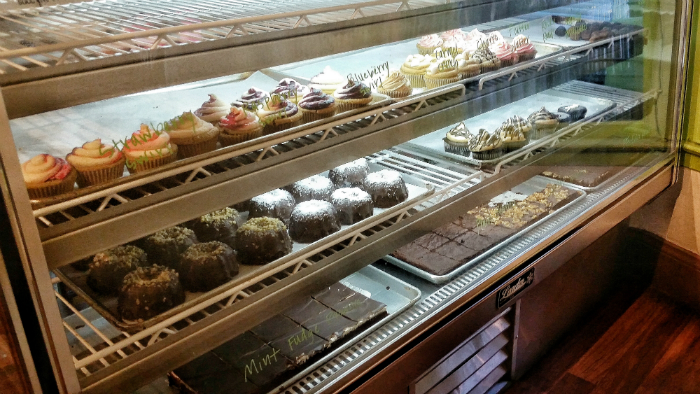 If you're ever in this neck of the woods, you should swing by and try it! Even a carnivore like me loves this place.