I felt really irritable at times today. It was just one of those days where the struggle was like this: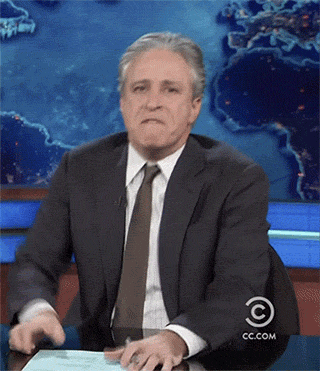 But I've started asking myself a few questions when I'm feeling like this to try to gauge whether everything really is as annoying and frustrating as it feels, or if there are other root causes. It goes like this:
Did I get enough sleep last night and the night before? (No.)
Have I been eating healthy? (Ehhh, occasionally….)
Have I been exercising? (Well…)
Because if I'm doing all three of those things right and still feeling really irritable about something, then that feeling is most likely justifiable and there's probably a problem that I need to address in my life. Otherwise (like today) I'm just feeling negative toward things that would be easily dealt with if I was taking better care of myself.
So it's 10 o'clock now and I'm going to get ready for bed and go to sleep early because there's only so long I can tell myself this to stop my tired, hangry, unexercised self from snapping at the people around me: