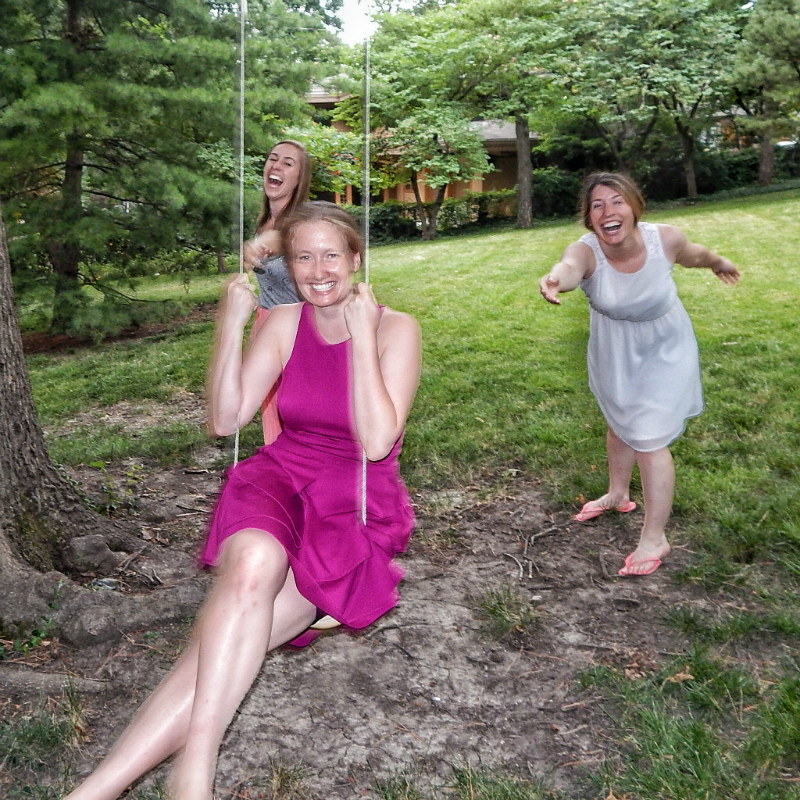 I am so thankful for the past week and a half.
If you've been following my Vlune or Instagram, you'll know that I went back to my college for a reunion and then spent last week in Kansas City with my friend's family in the lead-up to her wedding, which was this past weekend.
I was surrounded by such good people. 
In a world that seems to be going haywire (Brexit, Orlando, etc), being surrounded by people who are genuinely kind and want to bring only good into this world reassured and calmed me at the end of what's turned out to be a crazy month.
I went to a really special college filled with the best people and, as I've transitioned back to regular life in San Francisco this week, I've still had moments of feeling overwhelmed with gratitude for that.
It was just a magical week filled with friendship, heart-to-hearts, dancing, eating, spikeball, and love. In no particular order, these are the moments I wish I could relive over and over again:
Dancing with complete and utter abandon at the party the first night of my college reunion. Back in college, I always enjoyed dancing but would be too in my own head. At reunion, I was unencumbered by feelings of self-consciousness or distracting thoughts. I felt joyful (literally jumping for joy at times) and fearless (I never would have gotten on the shoulders of my friend for a song back in college for fear of tipping over and having gravity pull me painfully back to earth).
Watching my friend and her boyfriend of seven years exchange vows they'd written themselves that perfectly encapsulated everything wonderful and unique about their relationship.
Playing spikeball with everyone from newbies to fierce competitors who pushed my current skills set to its limit at both my college reunion and in Kansas City (even in my dress the day of the wedding!). I want to play more and more. I just can't seem to get my fill of this game. 
Helping to decorate the wedding reception location with a group of friends who had dubbed ourselves the "Bride Tribe."
Sitting on a balcony overlooking Kansas City at night talking about all the ways that California is amazing. Then having someone bring the most delicious olive, pepperoni, and pineapple pizza to the room (Domino's never tastes better than after 2 am).
Getting to DJ the late night dance party at my friend's reception after the Motown band had gone home.
Eating Kansas City BBQ for the first time and delightedly discovering that my friend's family always eats dessert after dinner no matter what. Homemade pies, custard concretes, tiramisu, ice cream!
Late night group chats in a hotel room about the Briggs Myers Personality Types and which way our personalities leaned, followed by a discussion about the 5 love languages and how we prefer to give and receive love.
Being welcomed into the home of one of my friend's neighbors to spend the week in her spare bedroom and having access to freshly baked, delicious chocolate chip cookies anytime I wanted. The almost full cookie jar at my arrival might have been a step away from empty by the time I left…
Getting my nails painted baby pink. As you might already know, having painted nails is a new obsession of mine.
A million other little and big moments that all made me feel ❤️❤️❤️.