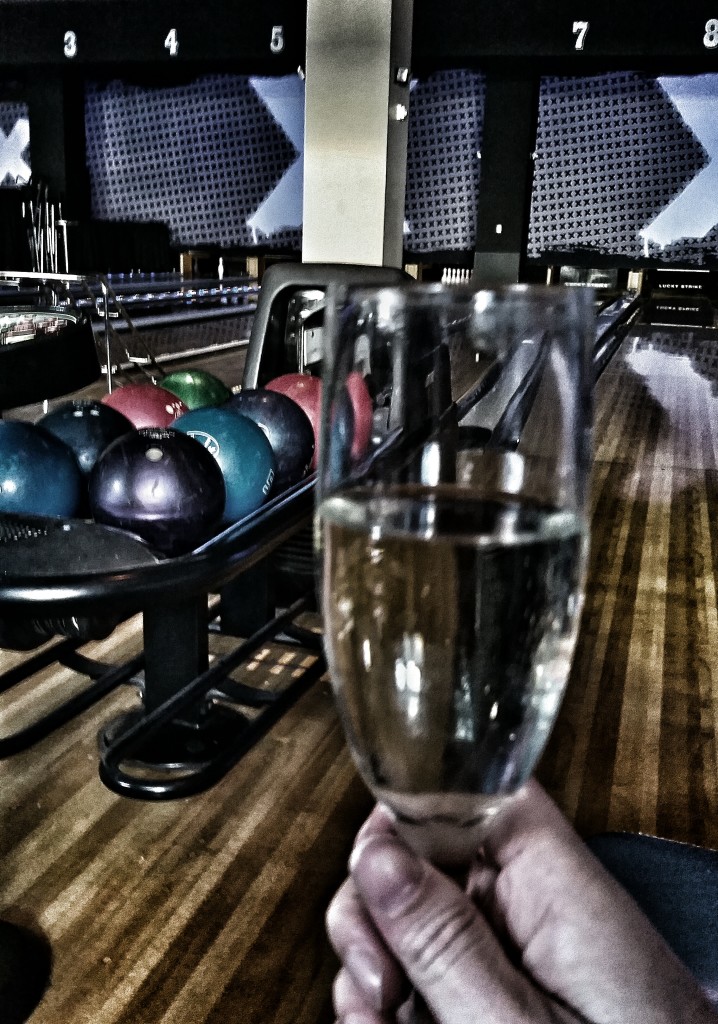 My company had team bonding at a bowling alley today. We left work early, took over a few lanes at a classy bowling joint, ate some appetizers, drank some champs, and bowled away. Sounds like a great time, right?
And it was. Kinda.
The last time I bowled, a good game for me was getting into triple digits. If I broke 100, I was happy. I figured I'd have those same low expectations of myself today since I hadn't bowled in over five years. I assumed everyone would pretty much be in the same boat and, boy, was I wrong. People brought their freaking A games while I bowled one good go and then got in my head and started sinking them gutterballs every time. 
Every. Time. 
I kid you not, my first score was a 35. I didn't even know a score like that was possible. What made it worse was that it was a competition between teams, so I wasn't just embarrassing myself, I was dead weight for my teammates as well. It got to the point that, in between games, I was googling "easy tips for bowling" to try to salvage my team's score and my own pride during the second round. 
I had a fierce competitive streak as a kid, but as I've grown up I've come to accept that I can't win at everything. There was just one little thing that just kind of got to me during this period of bowling angst. A couple of girls getting strikes and spares all over the place had the gall to act shocked and delighted each and every time, like Taylor Swift sweeping an awards show.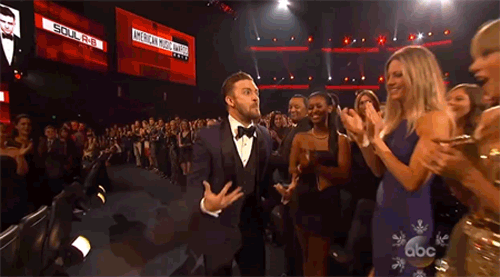 That's not beginner's luck, people, not ten good bowls in a row. I wasn't buying it. I had one honest co-worker who bowled super straight and clean and was always purposefully aiming for the strikes (rather than letting go willy nilly with a hope and a prayer like some of us). He said that back in his hometown he and his friends would go bowling all the time. That's nerdy and fabulous; no need to pretend you and your friends had anything better to do back in high school than hang out at the bowling alley all the time.
In a situation like this – as in most situations – all I ask for is honesty. There are different types of bowlers/people in this world, not all of whom are forthcoming about the whys behind their talents. 
Well, it was just one afternoon of sucking, right?
No, unfortunately I'm going to be reminded about it all week because, during one of my turns when I attempted to try really hard and still managed to get a gutterball, that stupid bowling ball ripped part of my thumbnail off. ?