The 50 Shades Darker marketing team really did work on me. They should get a raise because they somehow convinced me — someone who hadn't read the books or seen the first movie — to gather a group of my friends and go see the second movie in the trilogy. 
(My friend and I tried to listen to the 50 Shades of Grey audio book on our disastrous UK road trip back in '15, but we didn't dig the writing so we turned it off after a couple chapters and never even made it to the raunchy scenes.)
Their strategy started with getting my addicted to the theme song, "I Don't Wanna Live Forever" by Taylor Swift and Zayn, and then they sealed the deal by showing me movie previews before YouTube videos I was watching for a couple weeks straight.
Finally I admitted to myself that I kinda maybe sorta wanted to see it and then I recruited a few friends into doing a 50 Shades Darker girls night with me.
Don't tell, but…I saw ahead of time that it had gotten NINE PERCENT on Rotten Tomatoes. I didn't mention it to anyone because I thought they might (rightfully) back out of paying $14.50 to see it. (Yes, movie ticket prices in San Francisco are outrageously expensive.)
So I kept my trap shut and we headed to Super Duper Burgers near the movie theater after work this past Thursday.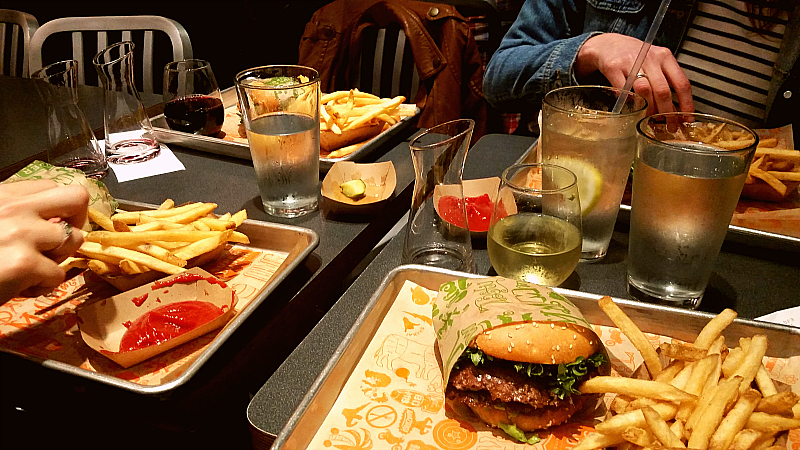 My best decision of the night was to get wine with dinner. I don't usually order drinks with dinner, but NINE PERCENT flashed through my mind while we were waiting in line and I figured it might be better to go into the movie a little inebriated.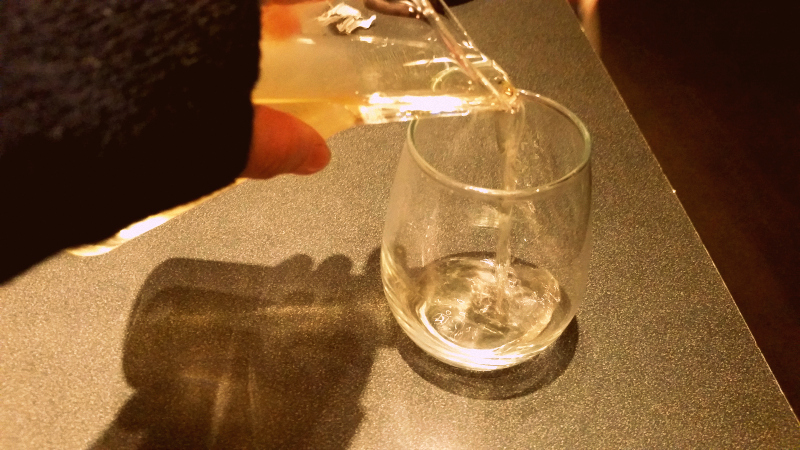 Even better, if you order wine during happy hour, they give you a side order of fries! I don't love fries, but I do love free food.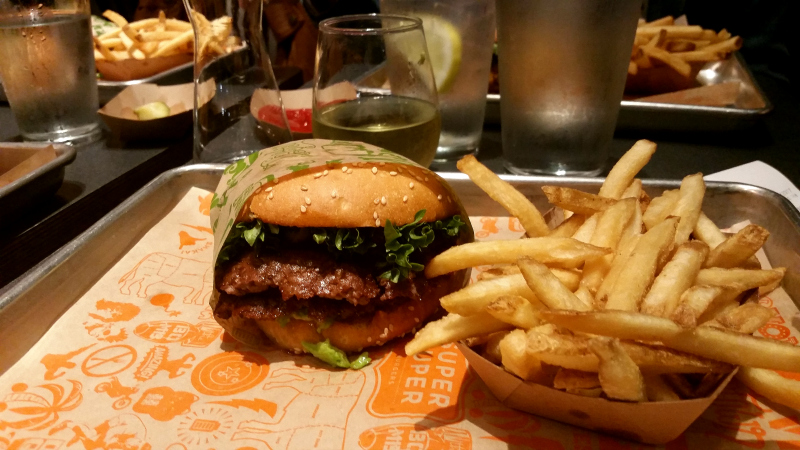 Our burgers were juicy and delicious and then, since we had a little time left to kill before the movie started, we decided to go for it and get second glasses of wine.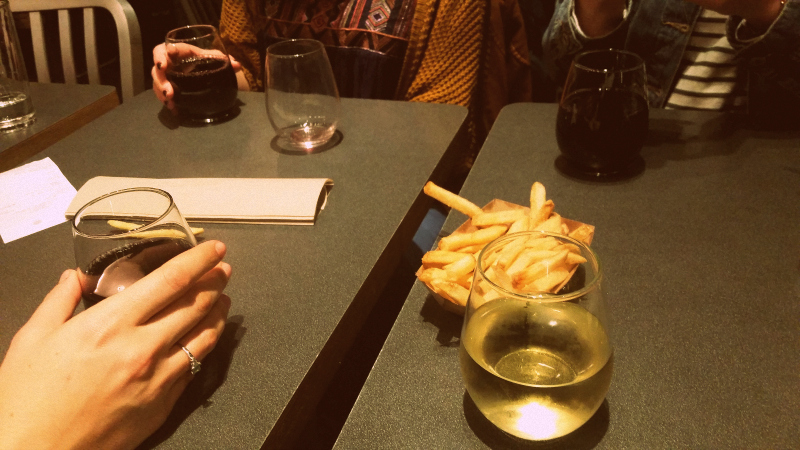 We all seemed to be on the same page: let's get a little buzzed and really make the most of this movie because we know it's not going to be cinematic perfection.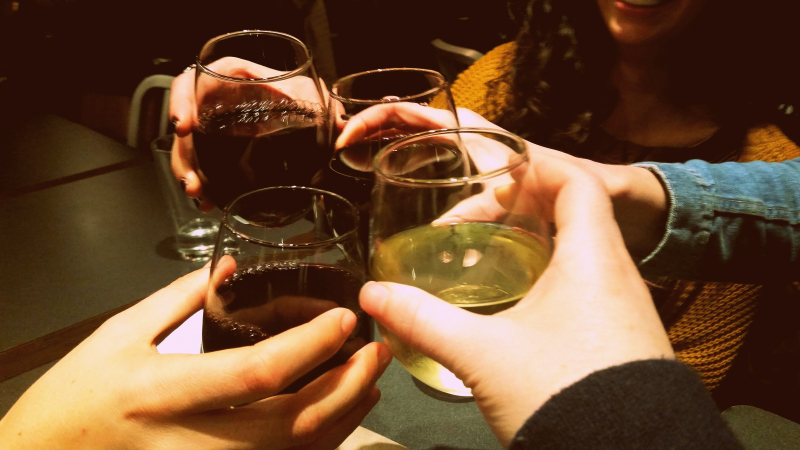 So what can I tell you about the movie itself? There were two really great parts. 1) The movie theater we were in had big Laz-E boy lounger chairs so it felt like we were watching it in someone's super comfy living room.
And 2) this scene on Grey's yacht when they were super happy and the scenery was amazing and the Taylor Swift/Zayn theme song was playing: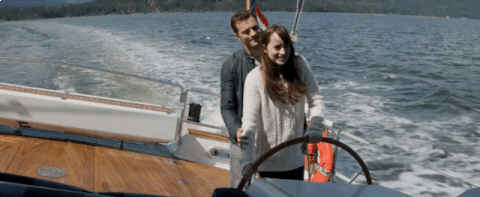 After the movie, when we talked about the 9% rating, my friend remarked dryly, "Seems a bit generous…"
Yes, the reviews are correct, this is technically not a good movie. But we had so much fun watching it together. Giggling at certain parts, making annoyed gestures at the screen when Anastasia made poor life choices, rolling our eyes at one another during moments of particularly bad acting, poor character development, absurd plot twists, etc.
We couldn't stop talking and laughing about it as we left the theater and that somehow made it into a feel-good movie. I left the theater feeling lighter and better than I had earlier in the day and had a lot of fun with my friends, so for that reason, I'd definitely recommend this movie for a ladies night.
Just remember to factor in time for some pre-gaming!