When I watched Niomi Smart's gift guide this year, she suggested getting a girl in your life an Origins gift box. I ended up adding the Origins Superstar Set (on sale now!) to my own wish list. 
I'd never used Origins products before, but one of my goals for 2017 is to continue to take my skincare more seriously and this box seemed like such a good deal. My sister gifted me with it and now I'm taking steps closer to that next level skincare!
I specifically wanted to try a lotion that was made for nighttime use and the High-Potency Night-A-Mins Mineral-enriched renewal cream fit the bill. "Delete dullness overnight & replenish moisture so skin wakes up radiant and refreshed." Uhh yes, sign me up! It's a thicker cream than I've ever used before, so I'm still getting used to it, but the excitement of having new products for specific times of the day has really energized my skincare routine.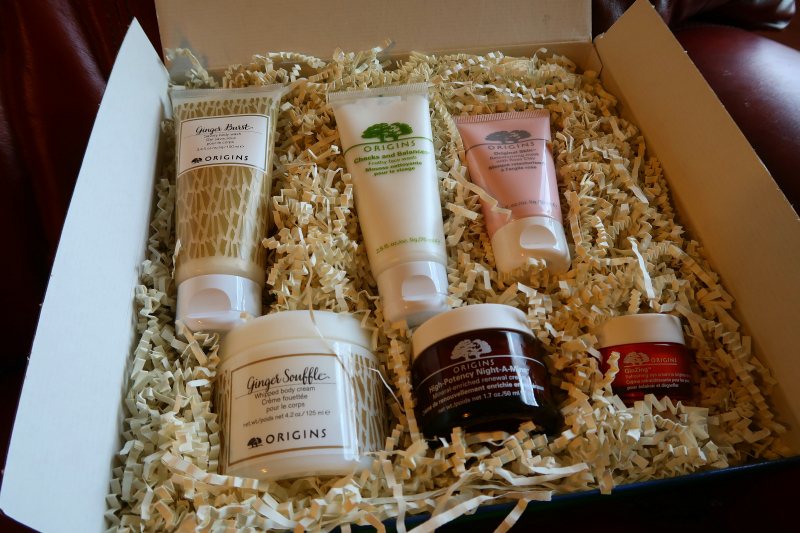 I've only tried 4 out of 6 products so far, but the far and away top product currently is the Checks and Balances Frothy Face Wash.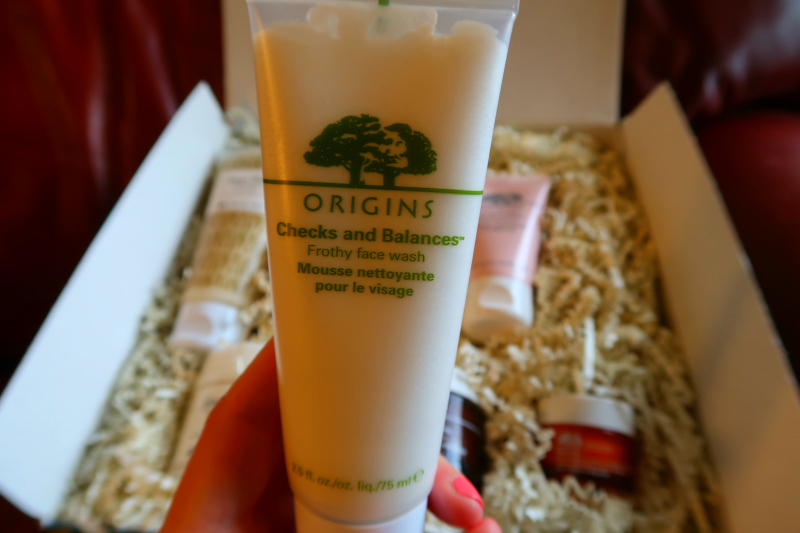 A tiny bit of this goes so far. It's a small bottle, but I really only use a teensy bit of it each time and my face lathers right up! I love that because it makes me feel like I've gotten an especially good deal. It also leaves my face feeling really smooth and clean, which is what ya want.
I've also used the GinZing refreshing eye cream and the Retexturizing mask with Rose Clay. I like both, especially the clay mask that tights my skin and somehow seems to close my pores.
Verdict is still out on the Ginger Souffle Whipped body cream and the Ginger Burst Savory body wash, which I haven't used yet. I'll keep you posted!