Like I said yesterday, I took a much needed escape to Lake Tahoe this past weekend. On Sunday morning, we got up early and headed above the treetops for this incredible view of Lake Tahoe.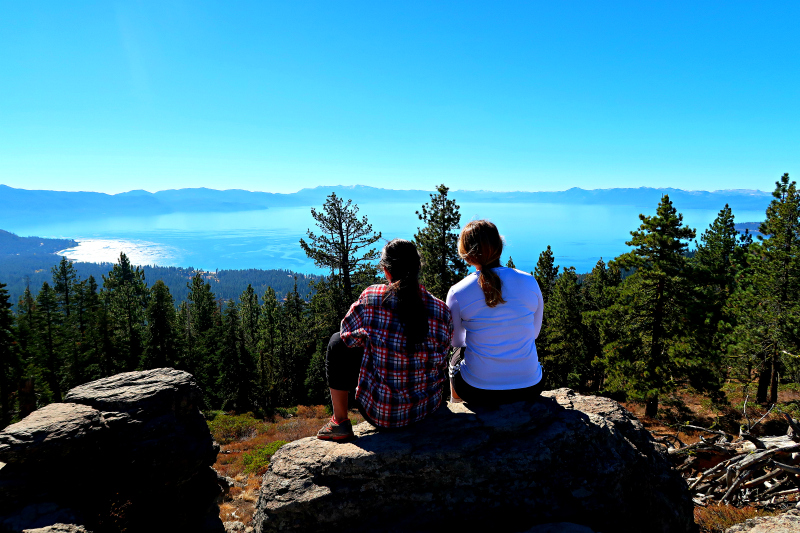 Can you spot the human in the photo below?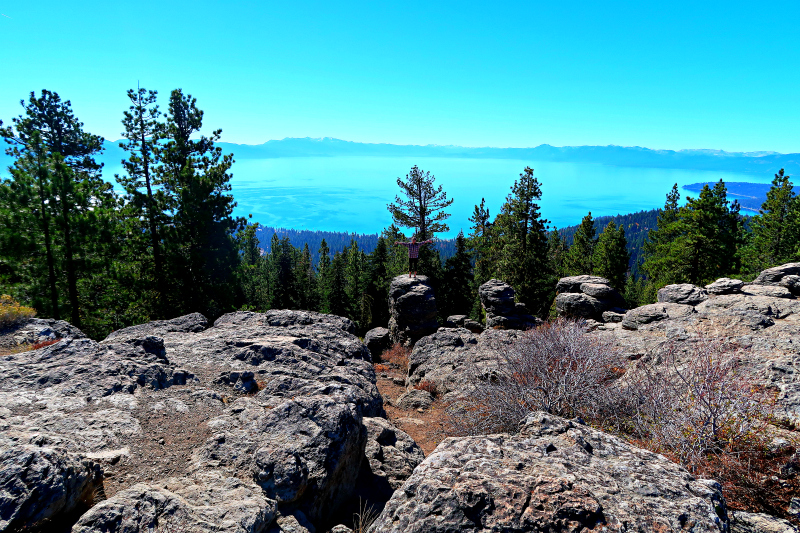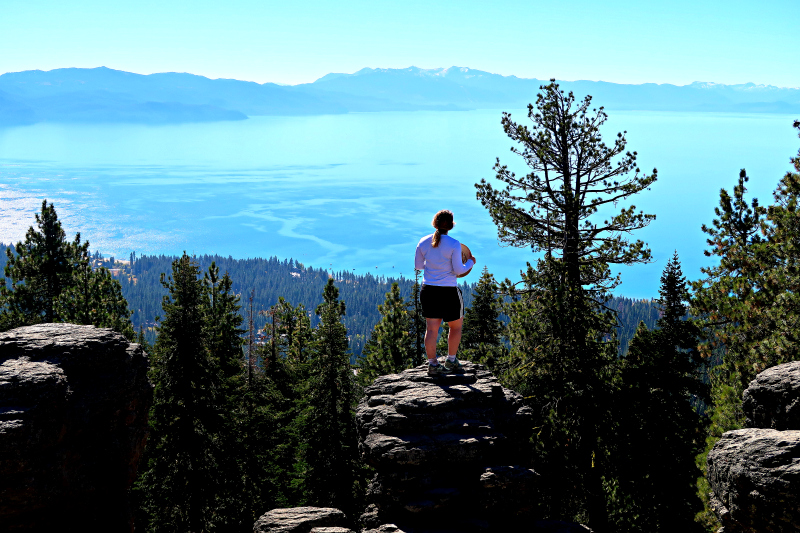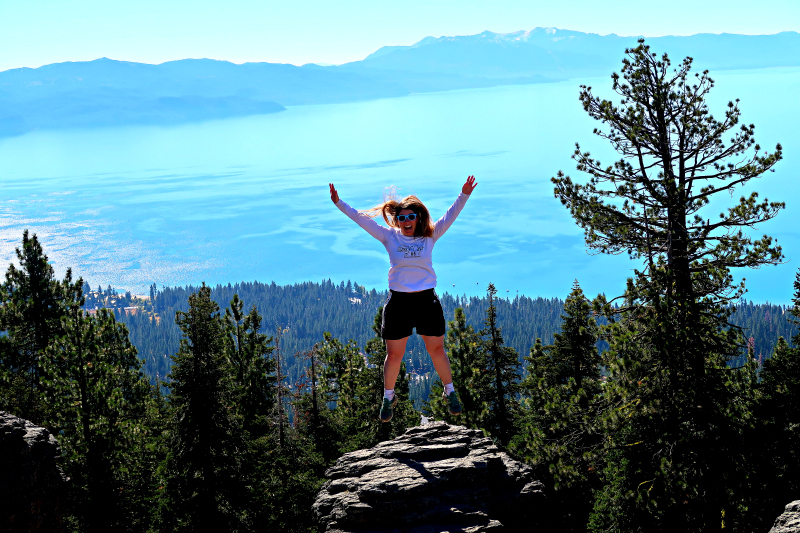 After our hike, we treated ourselves to a big breakfast at Jax At The Tracks in Truckee. Biscuits and gravy with a side of buttermilk pancake for my friend, chocolate chip banana pancakes with a side of applewood smoked bacon for me.