I hiked by the sea this past Sunday. We started out at Pantoll Campground, took a brief walk through the forest, and then came out onto open rolling hills that descended toward the sea.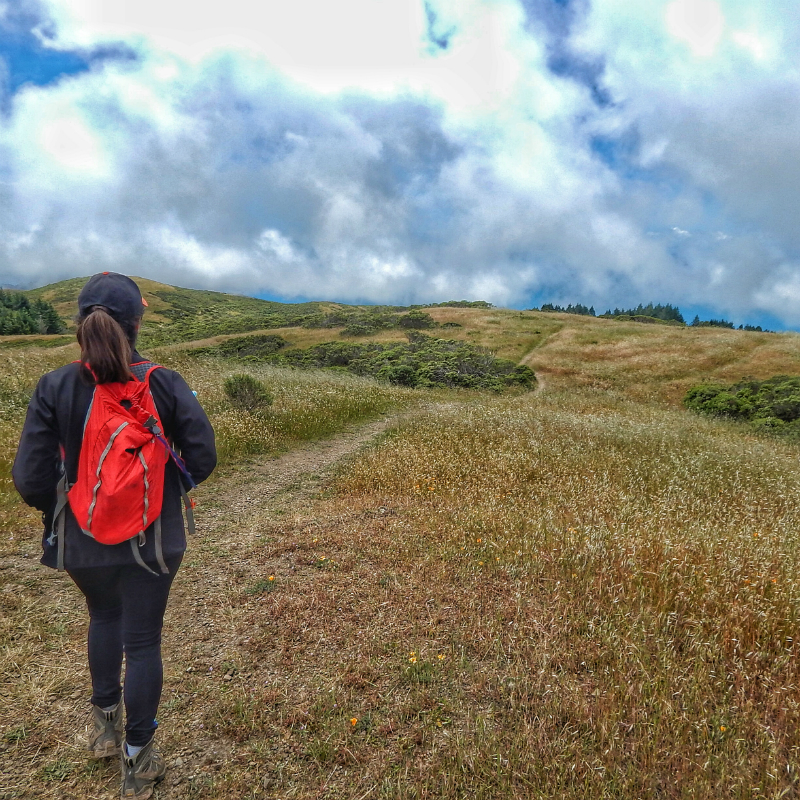 With a view of the Bay to our left, we set off for the sea cliffs.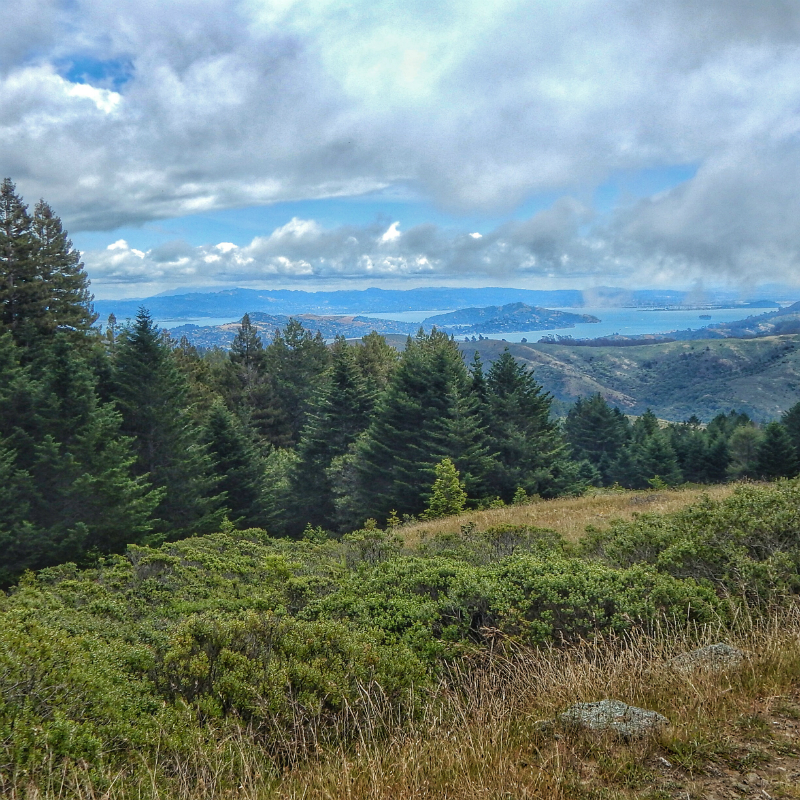 The wind was brisk and the views would alternate between sunny with a little fog rolling in…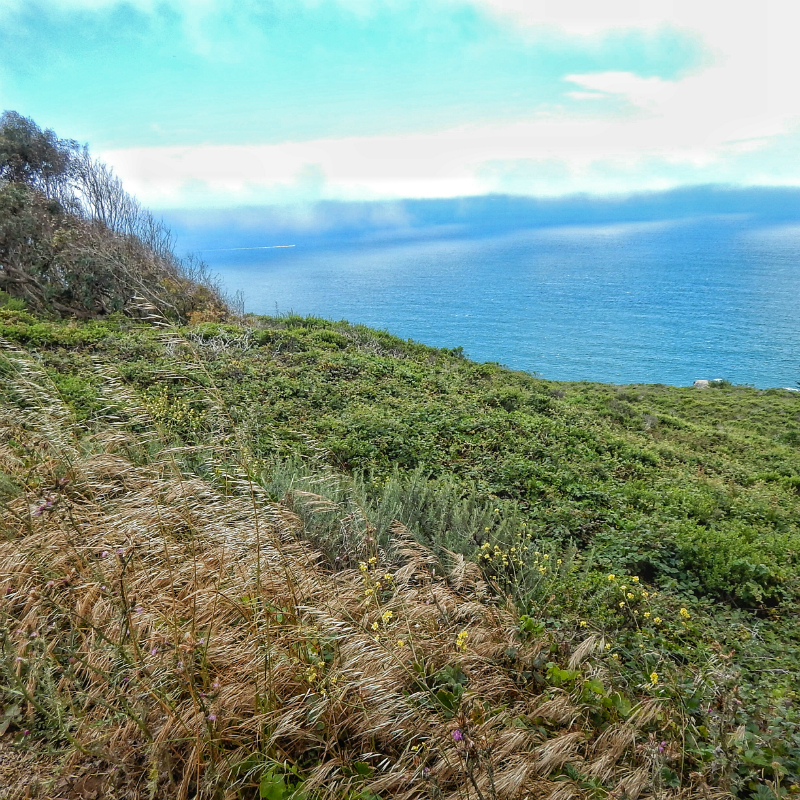 To really quite foggy.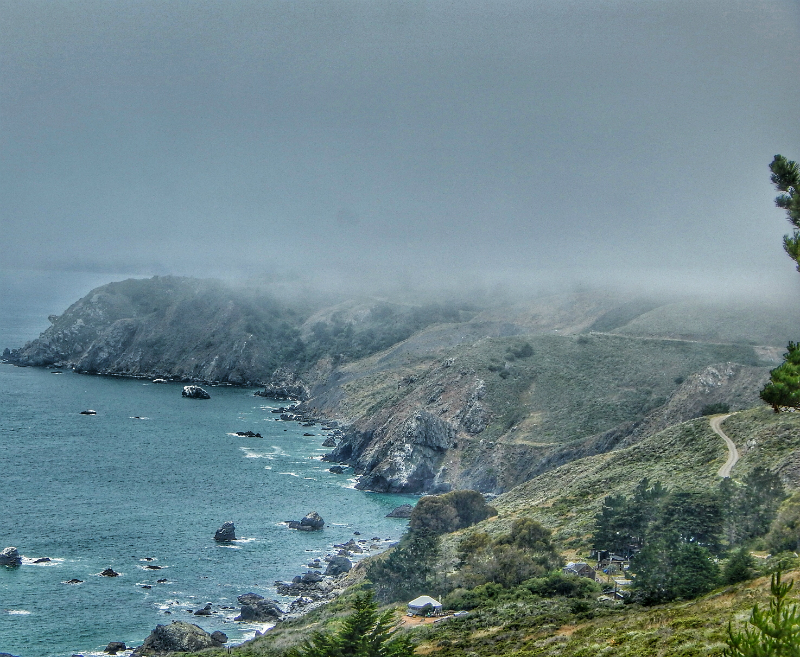 My friend hiked here back in November and it was completely clear, so Bay Area fog is still really confusing to me. I've heard that summer will be foggier than winter, which was generally pretty clear in the city. Like I said, it's all very confusing.
But if you're looking for an easy hike with beautiful views, I can definitely recommend the Coastal Trail in Mount Tamalpais State Park.