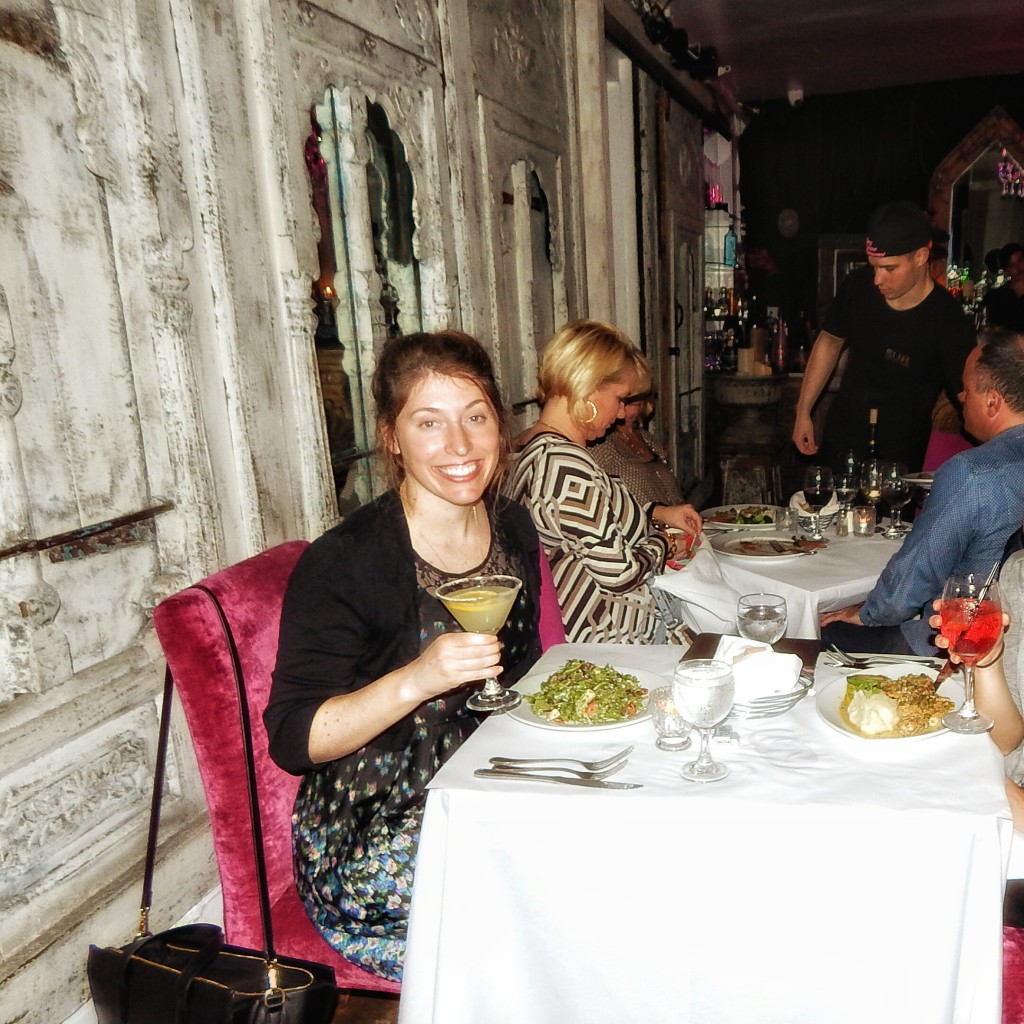 It all started with a simple text. I was talking with my friend about our plans in LA and what we should pack. We've all heard the saying 'it never hurts to ask'… so that's just what I did, casually dropping the reality show Vanderpump Rules and its location, Sur Restaurant, into our conversation.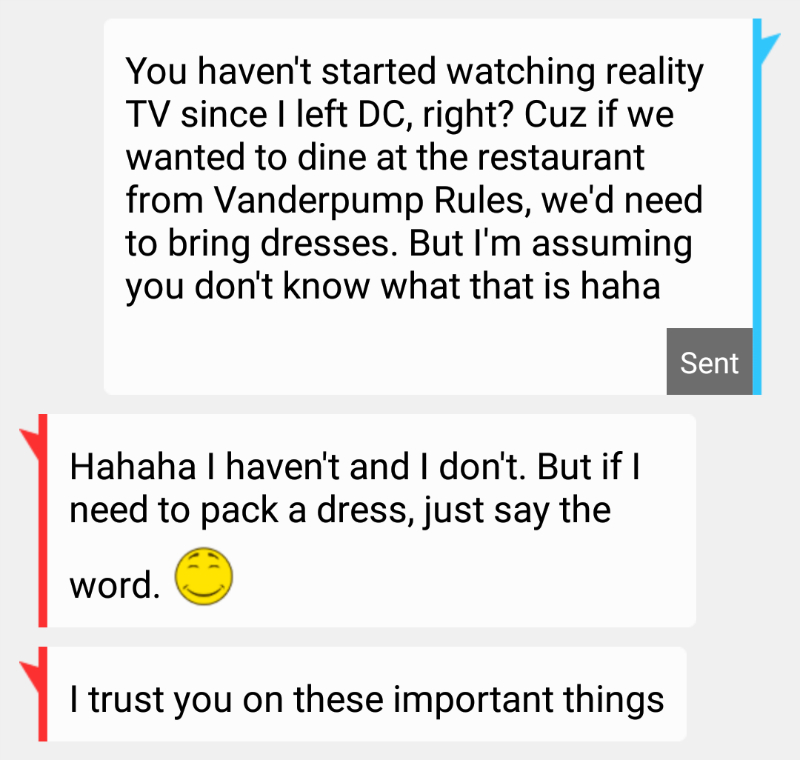 Because my friend is amazing, after doing our traditional Hollywood touristy stuff, we rolled up to Sur in West Hollywood.
We changed out of our casual jeans and sneakers into dresses in the parking lot around back – we weren't going into Sur looking like scrubs – and headed inside for our 9 o'clock reservation (the only time they had available last minute). I couldn't believe we were actually there! If we're connected on Instagram, you probably saw my post about what true friendship is sometimes about – humoring and supporting your friend in indulging their guilty pleasures!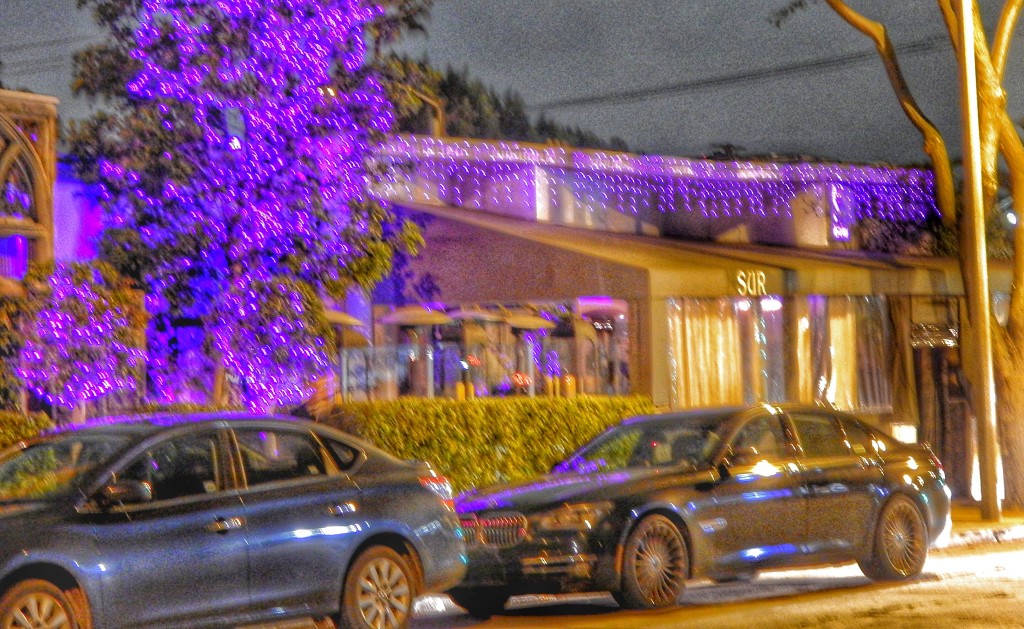 If we were going to do Sur right, we couldn't pass up ordering girly cocktails. My lemon drop martini was sickeningly sweet – just the way I like them! My friend ordered the sangria with Lisa Vanderpump Vodka because she was a trooper and investing in the experience completely.
We then started with the goat cheese balls because Stassi, the show's queen bee season 1 & 2, had raved about them.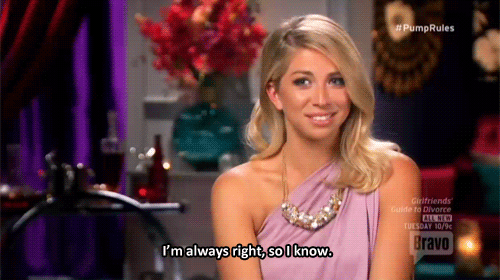 Apologies for the poor image quality – the restaurant's ambience has low, mood lighting, which made capturing the food very difficult!
The goat cheese balls were yummy but there were only three of them! Way too few, in my book, especially for something that's so inexpensive to make.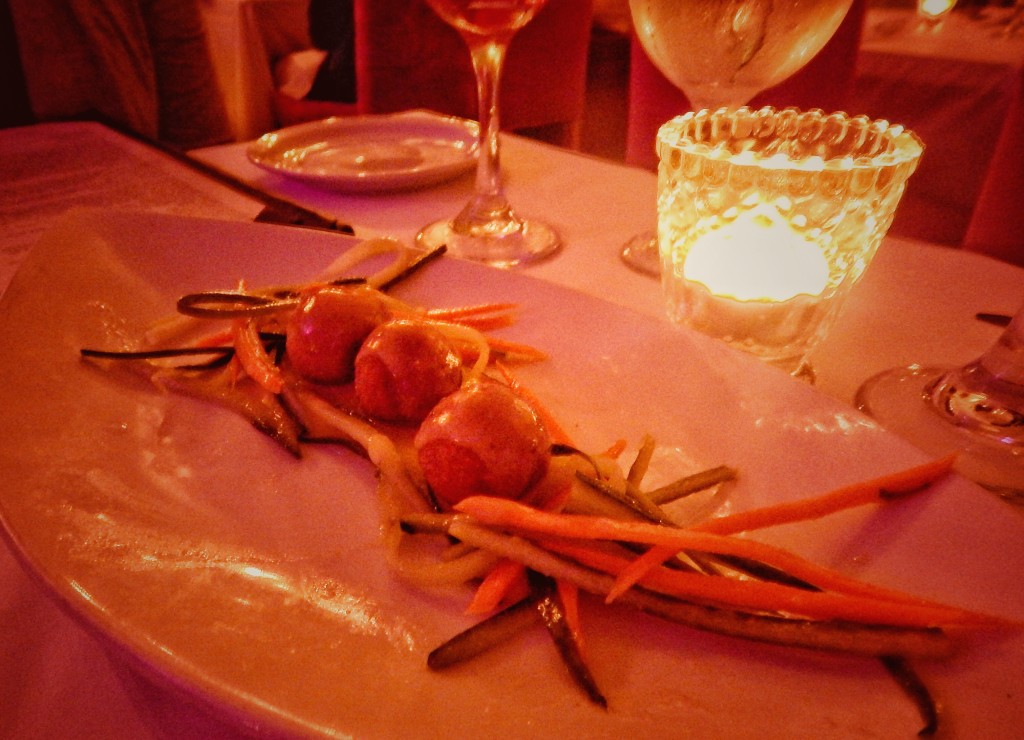 My favorite part of the meal was the chopped arugula salad with mozzarella, avocado, black olives, tomatoes, roasted pecans, and creamy balsamic dressing. So good! I could've eaten buckets of this.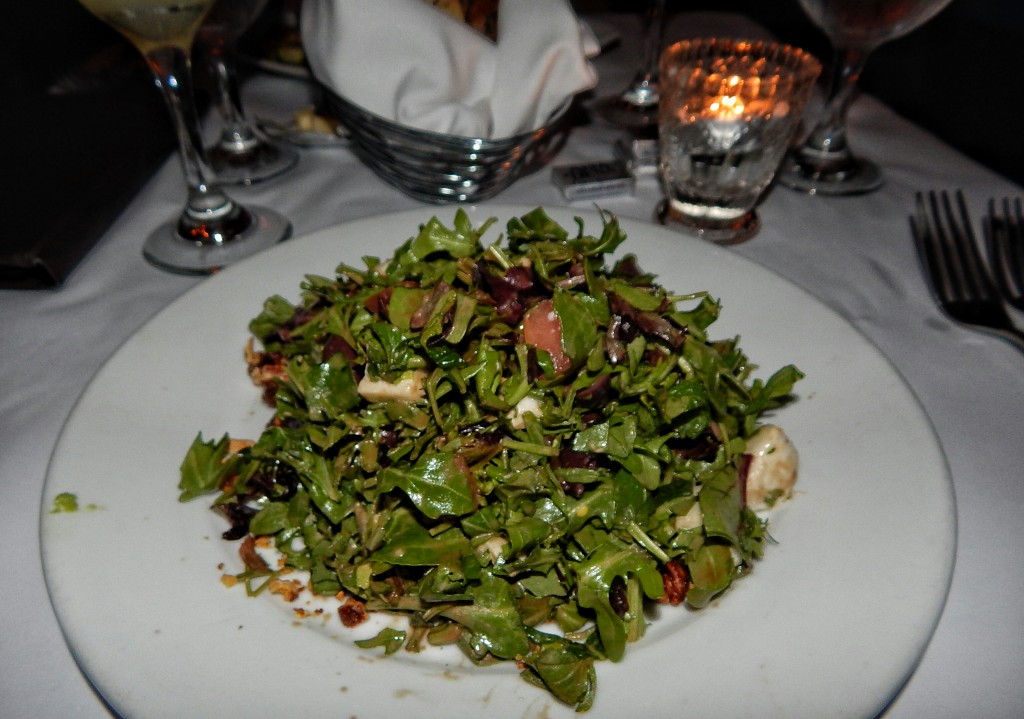 My main was the lemon picatta chicken breast with mashed potatoes and grilled vegetables (you get to choose two sides with your entree). I enjoyed it, but a few bites of my chicken were too peppery. The all-star on this plate was the grilled vegetables.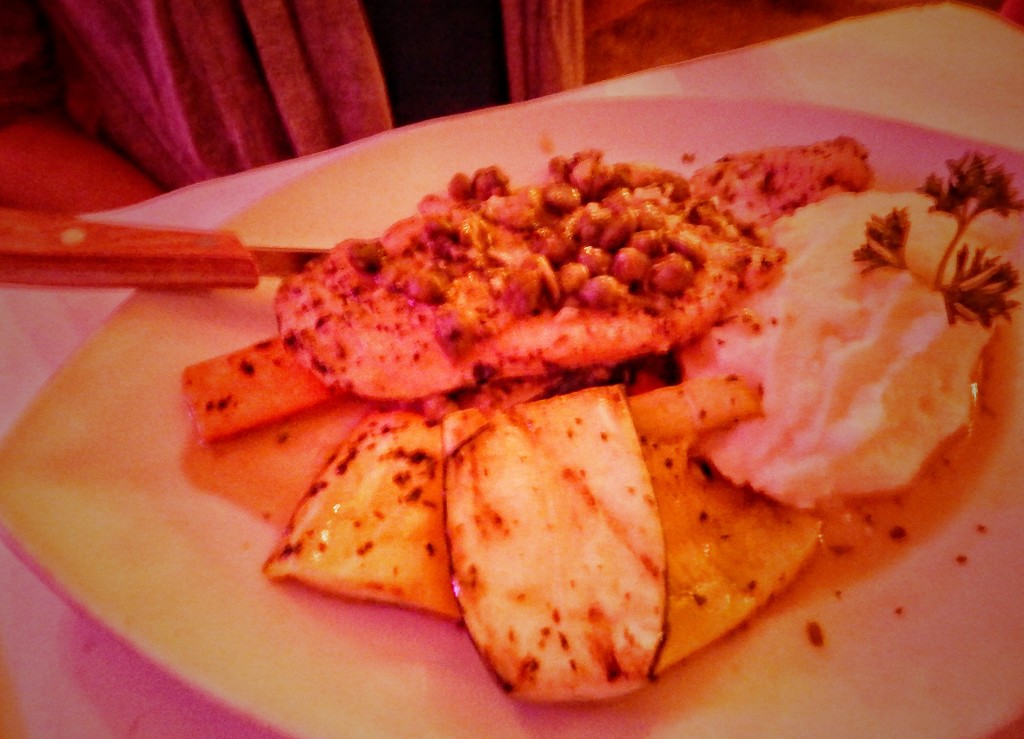 Overall, we had a fabulous time. There were times when I was actually giddy, like a little kid in a candy shop. More than once I said something like this: "Eeeeeeee!!! I can't believe we're actually here!"
Lisa Vanderpump is one of my favorite Housewives, so I was happy to support her restaurant, and we even took a photo with Peter, one of the managers featured on the show. That ended a little awkwardly because the flash on my camera seemed to leave him semi-blinded. He was just doing repeated closed eye blinks, not answering when we asked if he was okay, so we left it at, "Well, again, thanks a bunch! Byyyeee!"
This was more of a splurge dinner for us and part of me wanted to judge myself for the experience – was this really a good use of my money, wasn't going there shallow and silly, etc.
But nope, not gonna do that! I sat in a soft, fuzzy pink chair, saw a reality TV star, enjoyed my food and drink, and had a memorable Hollywood experience with my friend. Truth be told, I'd do it again and even bring a whole group of friends in the future if I could. It was fun.