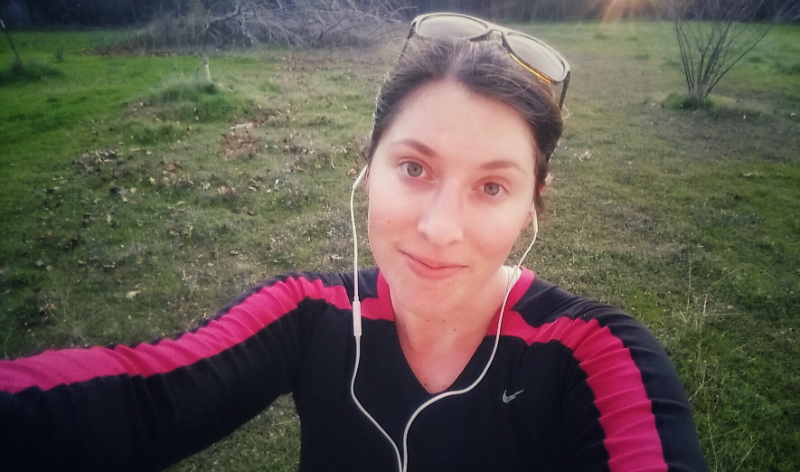 I had a co-worker tell this story recently about an early morning crisis with a client. She was able to deal with it because she was already up and checking email as she went for a run at the gym on a treadmill.
The time was 6 am.
This was far from being the point or punchline of the story, but what I took away from it was: Running at 6 am?! HOW?
I've had jobs in the past that required me to get there really early. This past fall, I even had a client launch that started at 8 am EST, so I was at our San Francisco office at 5 am. When something is mandatory, I wake up and I'm there. Otherwise, I'm like waking the dead and stumble like a zombie to work, gradually waking up as I travel across town to the office.
So I'm not a morning exerciser – what's the big deal?
The problem is that on really stressful, busy weeks, I often end the day feeling completely drained and it's hard to motivate to stop at the gym on the way home, even when I like an instructor or class.
If you listen to Forbes, early risers are "super successful" people who exercise daily. "Anyone can tackle a pile of paperwork after 200 ab reps!" they say.
While I doubt this glib statement, I'm not opposed to the idea of morning exercise. It makes sense that doing it first helps to make sure that it doesn't get skipped and then adds energy and a sense of accomplishment to the rest of your day. My only question, once again, is this: HOW?
The picture above is me after a run during the holidays. I felt good and happy and wanted myself to remember that moment. See, I could tell myself, remember how good exercise makes you feel afterward!
So if I logically know early morning exercise would be beneficial and I theoretically want to do it, how can I start convincing my morning self to actually do it? That memory of a good feeling isn't enough to haul my tired butt out of bed at 5:30 to dash out into the cold to get to a 6 am class at the gym. And the thought of forcing myself to run on a treadmill that early in the morning makes me queasy. 
The trouble is that you can't ask these magical early morning exercisers how they do it. It'd be like asking a unicorn how it flies – it just does. Some people are just better than us.
But maybe, just maybe, you're "some people" and you can give me your tips! Have you always been able to get up early to exercise? No? Well, how'd you get started and stick to it? Let me knooowww!