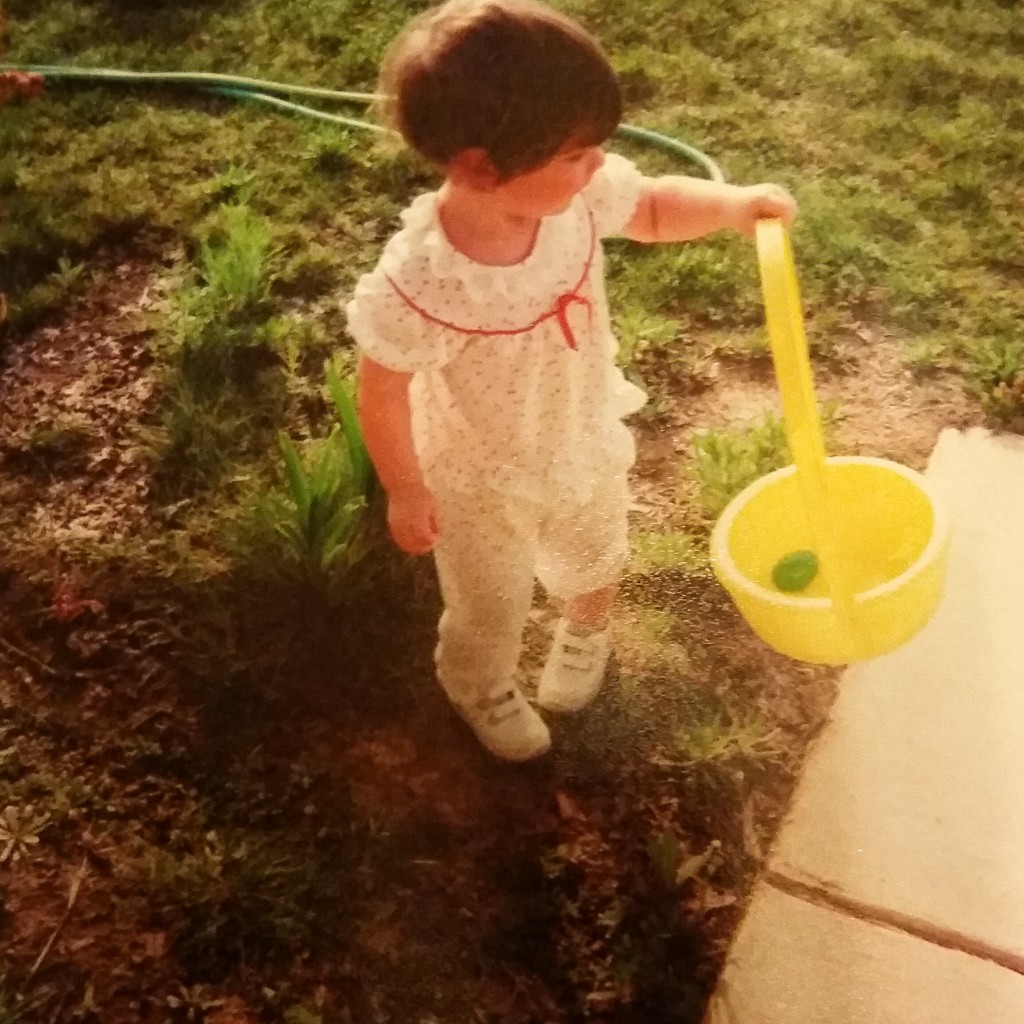 Easter has lots of happy memories for me. Going to church in new cheery, spring dresses, breaking my Lenten fast, an evening feast with family. Our Easter egg hunts were especially fun because the little plastic eggs that my parents hid in our yard would have change in them (the chocolates would be in our Easter baskets) so I'd feel quite wealthy at the end of it, counting my quarters.
But for some reason as I'm writing this post, two less rosy, but even more vivid memories have popped into my head.
Early on in elementary school, I started to wisen up to (spoiler alert) the truth about the Easter Bunny. I was getting suspicious and I had also apparently learned about swearing to tell the whole truth and nothing but the truth on the Bible in a court of law. It was time to get to the bottom of this whole Easter Bunny situation and I knew exactly what to do.
I targeted my Dad for this truth telling mission because he had told me one year that he had gotten up early and caught a glimpse of the Easter Bunny in our yard hiding eggs. It would be at least another five years before I started to even have an inkling that parents were humans who could be – ahem – mistaken about things, so I believed him without question. When kids at school started to doubt the Easter Bunny, I swore adamantly that it was real because my Daddy had seen him.
As a Christian, on the holiest day of the year, my Dad naturally chose not to swear on the Bible that the Easter Bunny was real.
Once I'd forced out the truth through my Dad's surprised, laughing refusal, I ran to the back of the house and cried my eyes out. Then, after I was all cried out, I added in a few extra wails just to make sure everyone knew just how upset I was about this shocking revelation.
Another Easter, we were going to dye our Easter eggs one afternoon and just needed to run out to do a quick errand first. But the hard boiling eggs were forgotten about on the stove and my Mom, sister, and I returned to a smoke-filled house. My mom had to run inside, turn the burner off, and frantically open up all the windows as my sister and I waited outside. We had a cute little lovebird named Gizmo at the time and when my mom brought his cage out into the fresh air, he was doing little bird coughs to get the smoke out of his lungs. 
Thankfully, there were no tears or fire catastrophe close calls this Easter – it was just a sunny, family fun day in San Francisco that I'm aiming to share in vlog form next Saturday.
I hope you all have had a lovely day, too!