Oh hey. Remember me?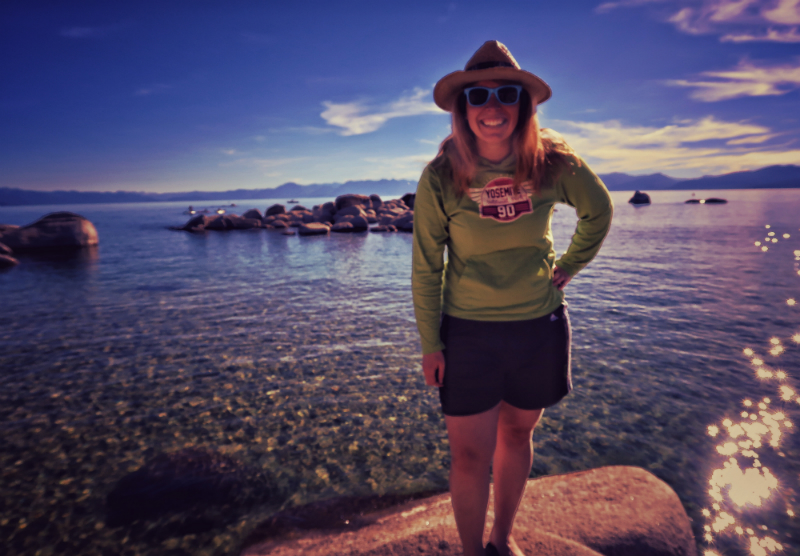 Sorry I've been absent here for nearly a week. It was unintentional. 
I find that when I'm busy in a life-filled-to-the-brim with work and projects and ideas and people that I love kind of way, I'm able to find time to blog daily amidst the madness because those activities are fueling my energy.
But when things are stressful in a negative way (sometimes I thrive off of stress, but other times situations seem stressful without being at all fruitful) and some areas of my life seem more energy draining than energy giving, I find it really hard to post here.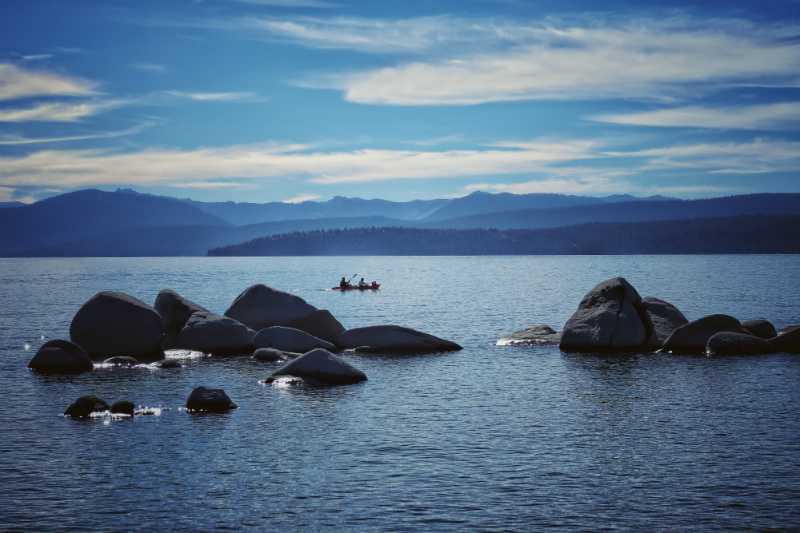 Luckily, this weekend I went to Lake Tahoe to visit my friend (the one who taught me to ski this past winter). It was a much needed escape from the city to a gorgeous location with one of the happiest, most positive people I know.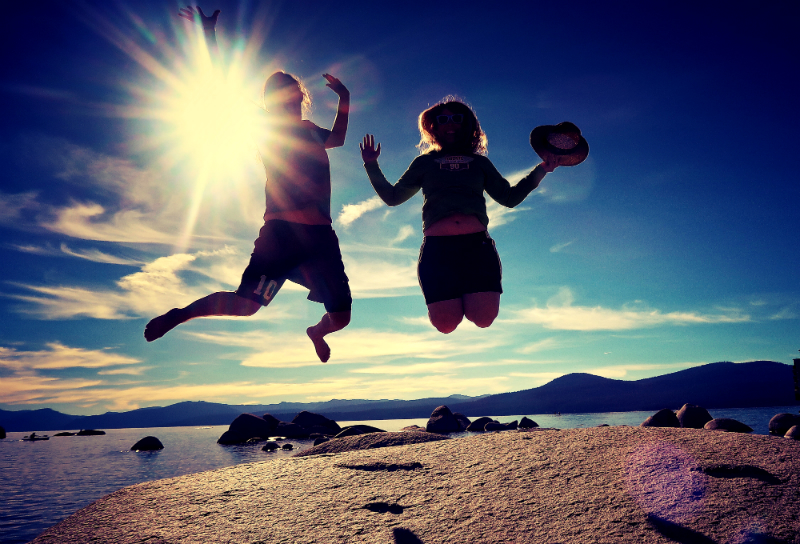 On Saturday, we headed to the beach with our own version of a picnic: greasy burgers from Char Pit.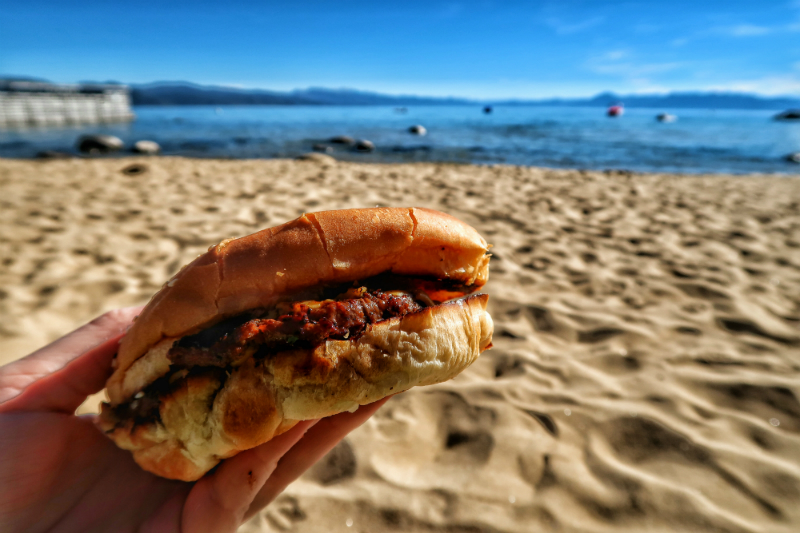 There was built-in entertainment on this beach. It was a small, neighborhood beach and a bunch of groups brought their dogs and let them play off leash. Dog pack dynamics are fascinating and this was a particularly active, rambunctious, friendly bunch.
I loved this happy, chubby one the best.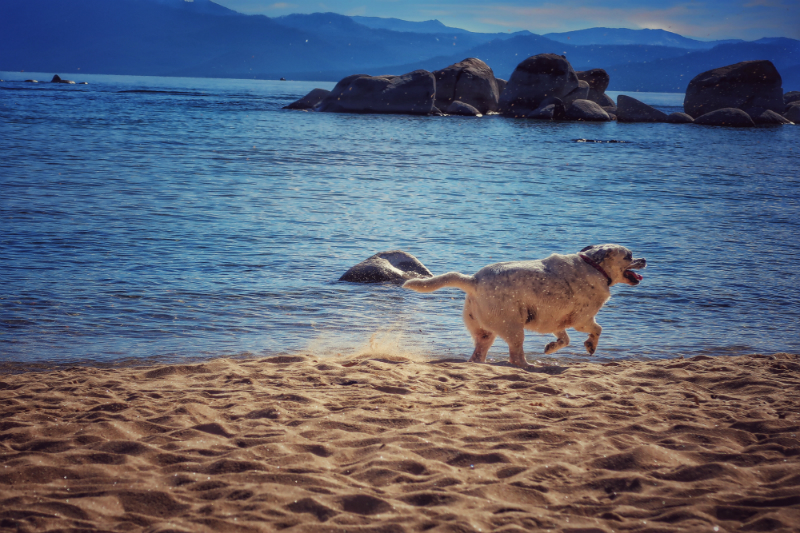 When the big dogs would go into the water, he'd just watch from the sidelines like, "Come back! Mama told me I wasn't a good enough swimmer to go in with ya'll."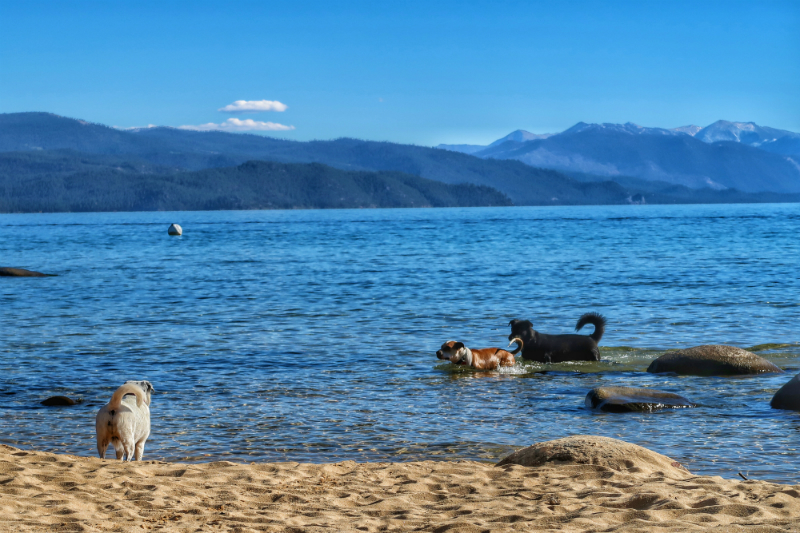 And then there was this cutie who would jump around trying to attack his splashes.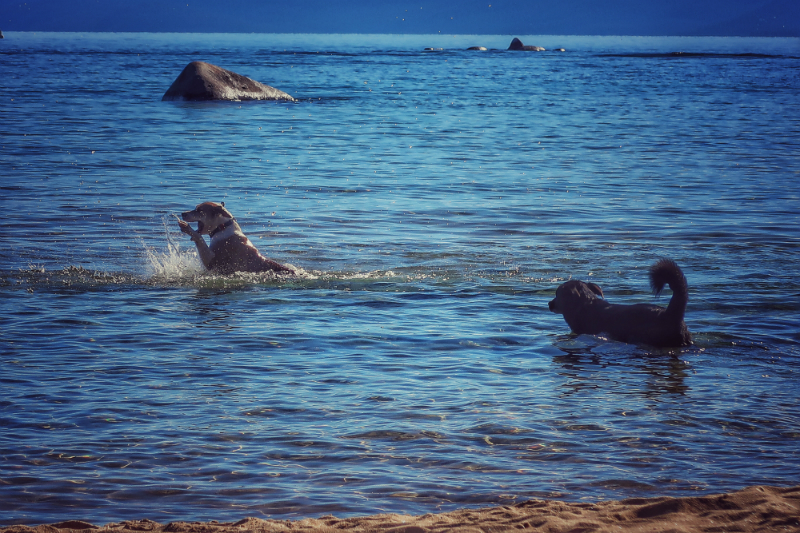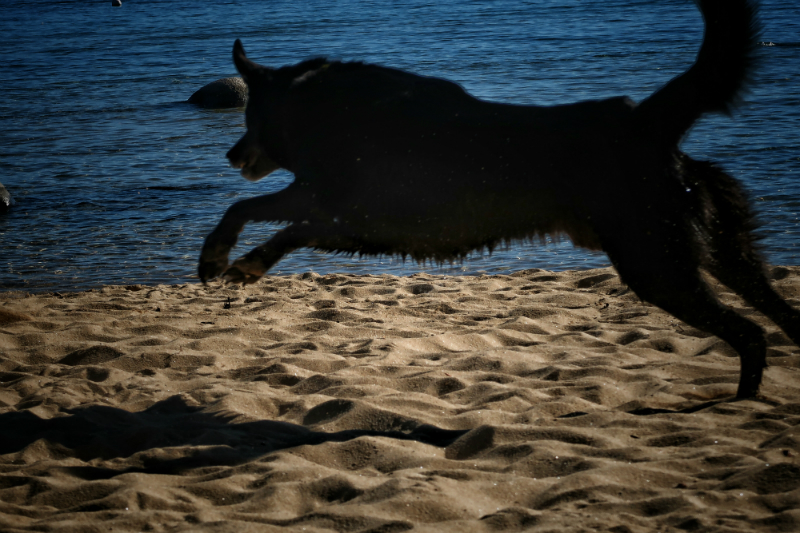 The beach was surrounded by some pretty lovely houses. I call dibs on this one, which was somehow the humblest one of the bunch.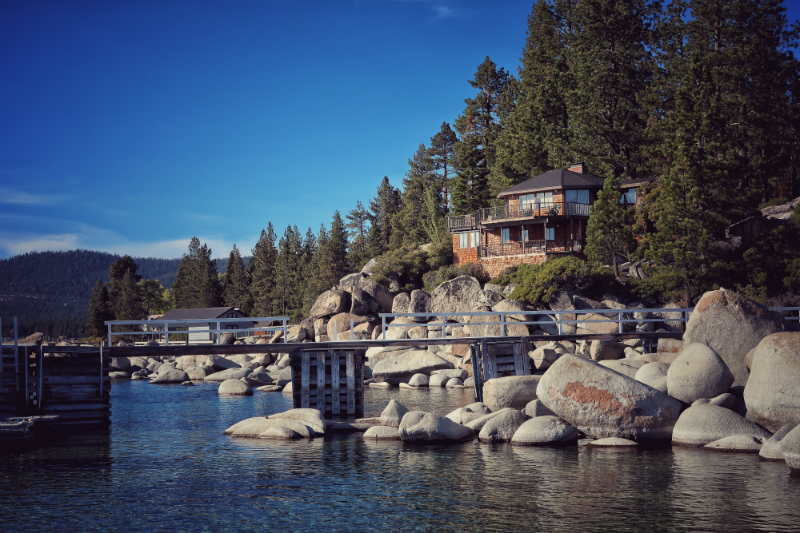 Once we finished our burgers, we wandered over to the rocks to climb around and take photos. Lake Tahoe is freezing at this time of year, but apparently in warmer months people will swim out to those far rocks and hang out there.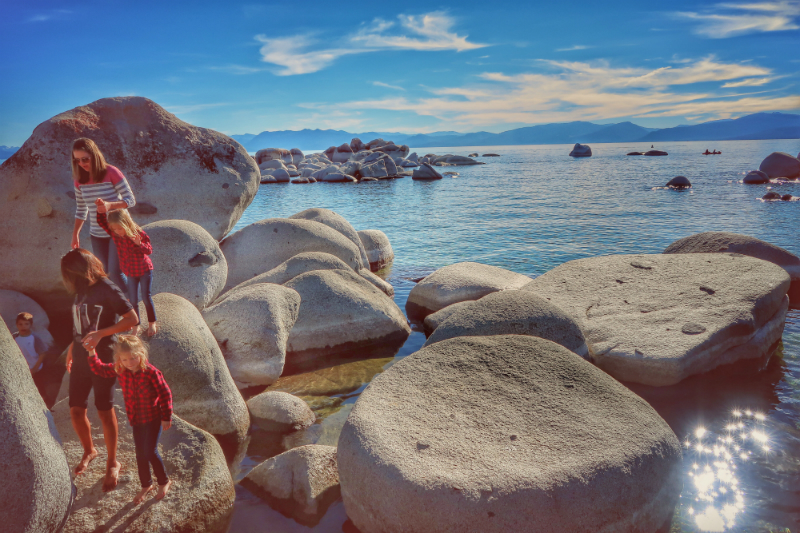 My reaction was admittedly pretty wimpy when I first touched the water, but my feet and ankles and shins adjusted eventually.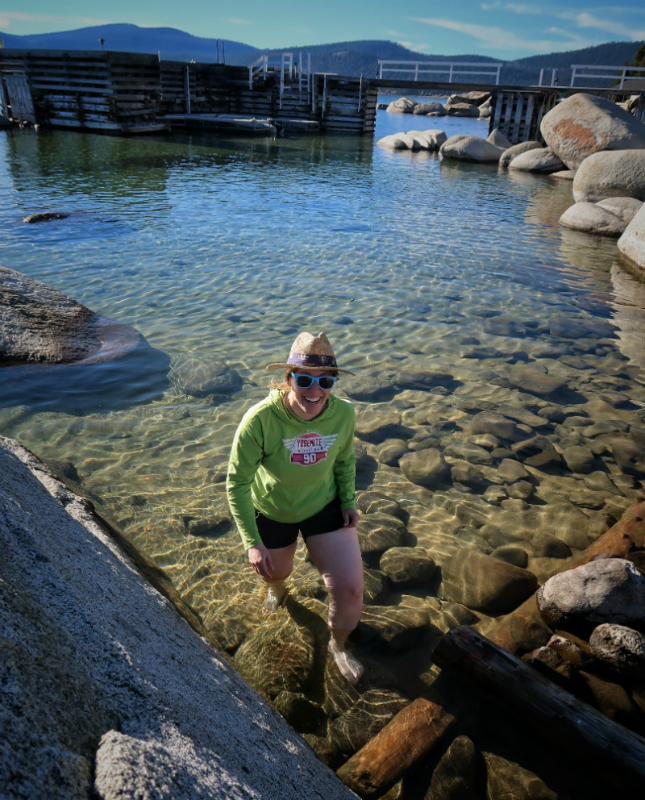 I wish on particularly frustrating days that I could be transported back to that beach. There's something really calming about climbing around on rocks in Lake Tahoe. You're either focused on your next move/jump/climb or you're appreciating the beauty around you or you're laughing hysterically with your friend because your stumpy legs (mine, not hers, obvi) just barely made the leap you were attempting.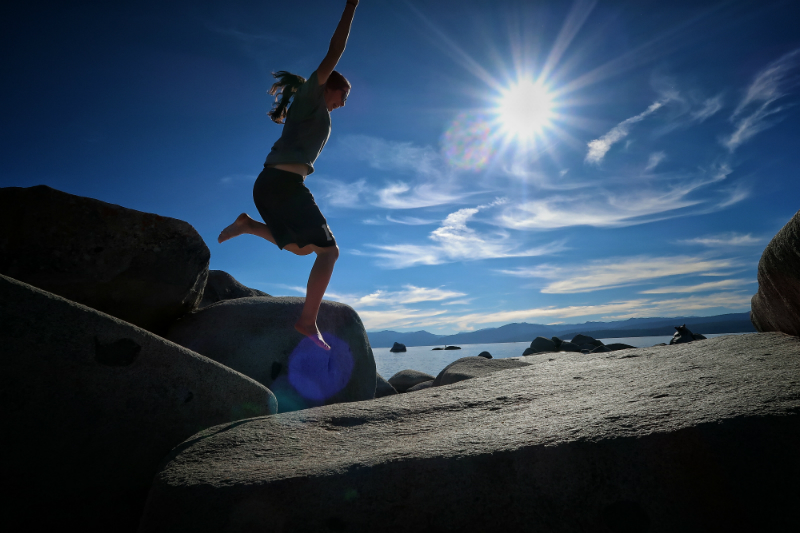 Today we went on an awesome hike, so I'll be trying to post that tomorrow and getting back into the swing of things!