The sun is back!!! After one of the wettest winters in recent memory, we're almost to March and the weather was flawless this weekend.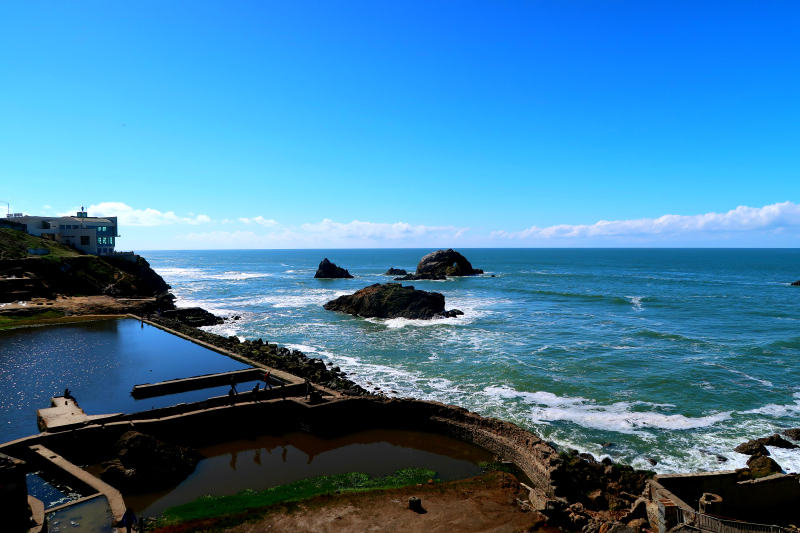 When I saw that Sunday would be sunny and in the 60's, I quickly made plans with a friend to meet at Lands End for a morning nature walk.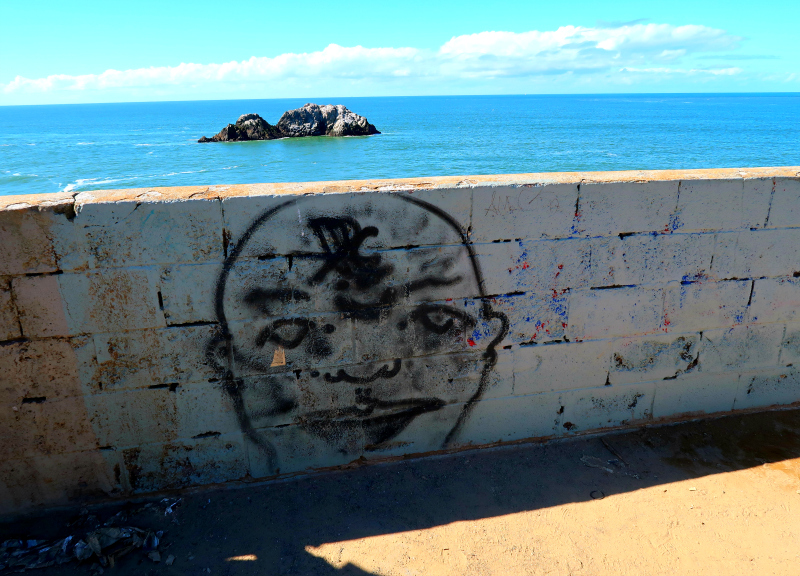 I can't call it a hike because the trail is so smooth and mostly flat that it can really only be defined as a nature walk. It may not be the most strenuous exercise, but the views are brilliant.
From the Lands End Visitor's Center, you set out on the Coastal Trail and walk beneath the shade of the trees toward the Golden Gate Bridge.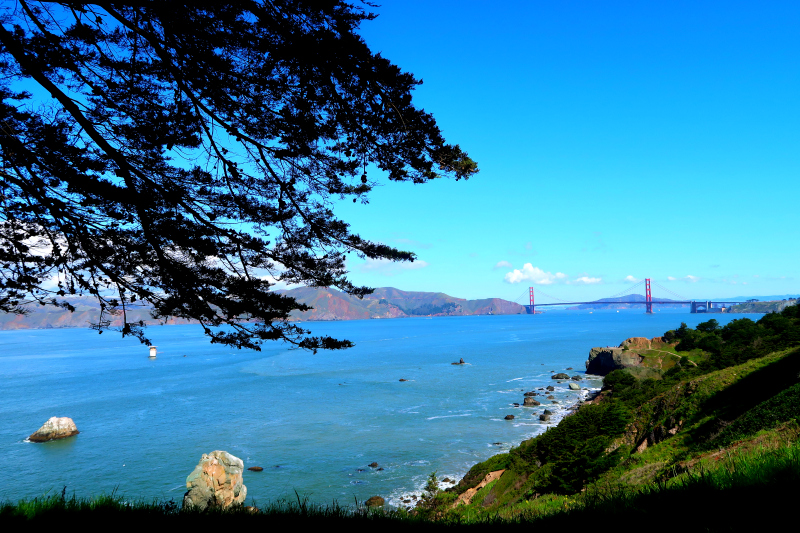 You pass first by the Sutro Baths.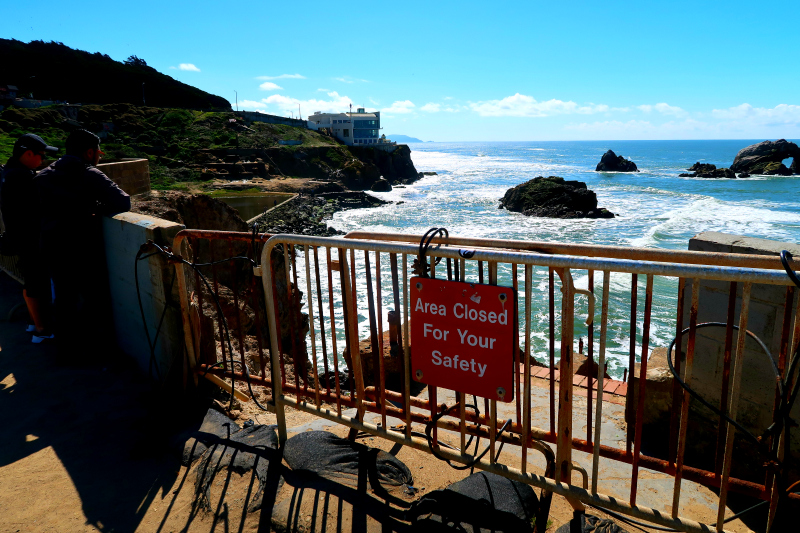 Back in the late 1800s, the Sutro Baths were built as a large saltwater swimming pool for the public. Unfortunately, it burned down in 1966 and now only the ruins of it are left.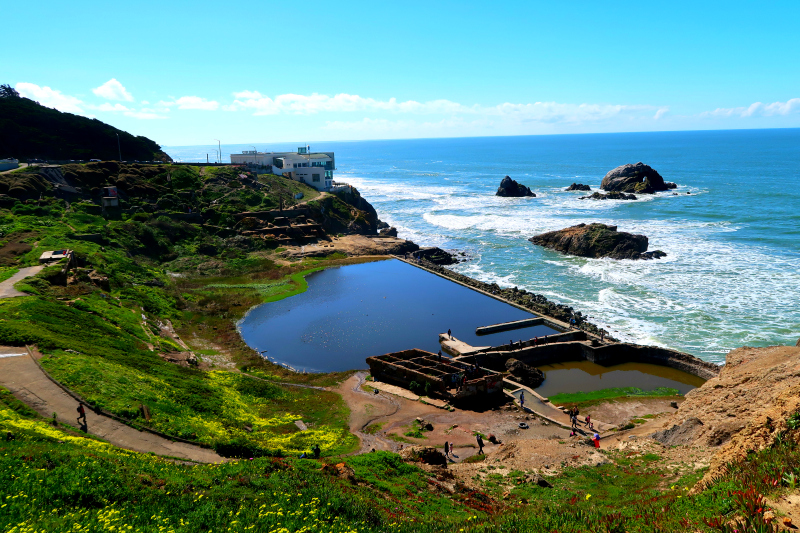 Bring back the public pool! How cool would it be to swim here this summer?!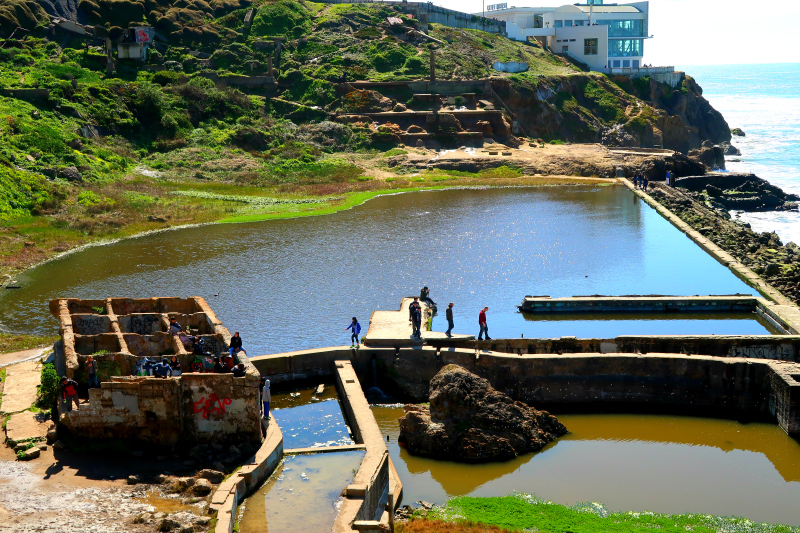 At the end of the Lands End park, you get to one of the most beautiful neighborhoods in San Francisco.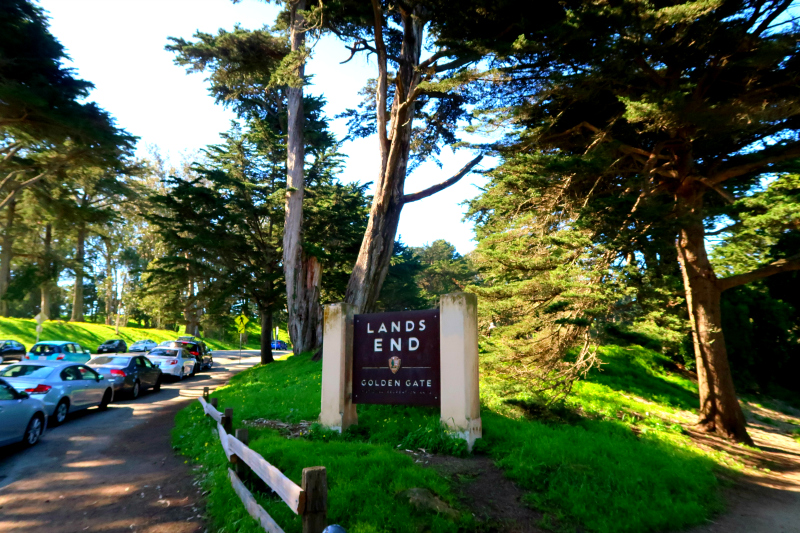 A pristine, immaculate neighborhood with beautiful, unique houses and fancy cars aplenty.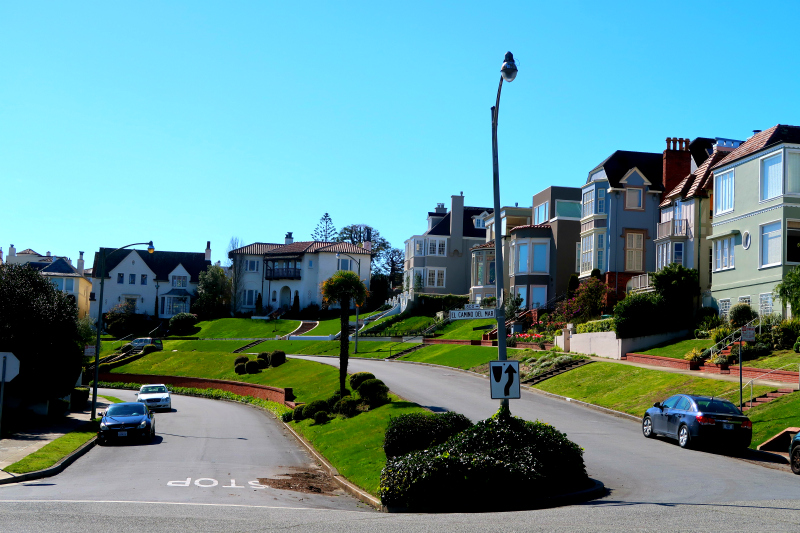 I particularly liked this car. GTA MOM. Could that really stand for Grand Theft Auto Mom?!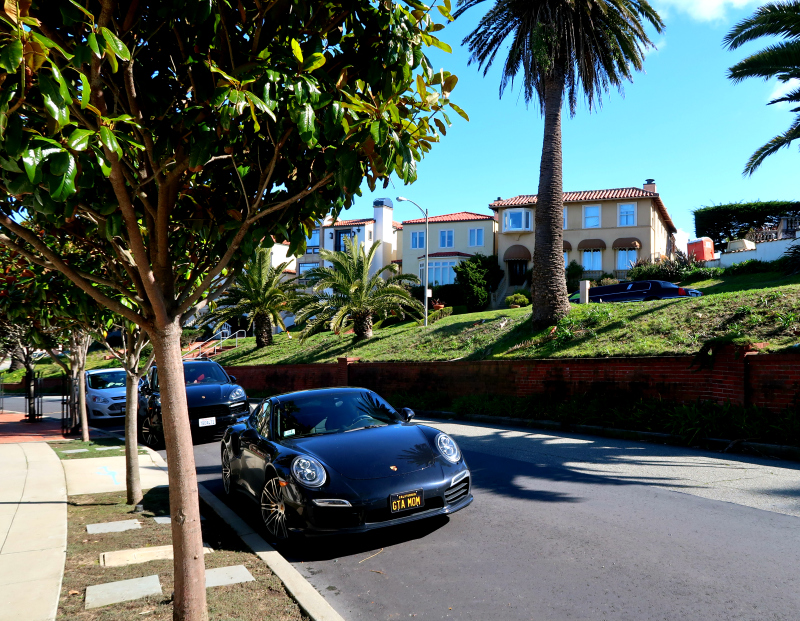 And if you look up to the right, you'll see a limo parked in front of the house the street above because some person in this neighborhood travels by limo, as one does.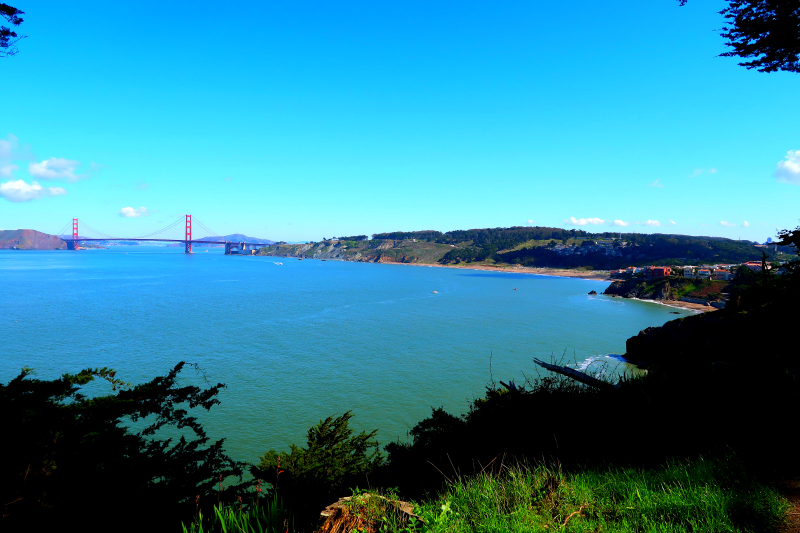 Please let this beautiful weather continue. I feel like I'm waking up from a winter hibernation and am starting to feel the hopefulness, rejuvenation, and rebirth of spring!