When I visited home last weekend, I found my new favorite pizza spot in Sacramento.
My parents discovered Pizza Rock through a CapRadio Reads event that featured Pizza Rock founder Tony Gemignani and his book The Pizza Bible. We ordered the pizza below because of an enticing photo of it in the book.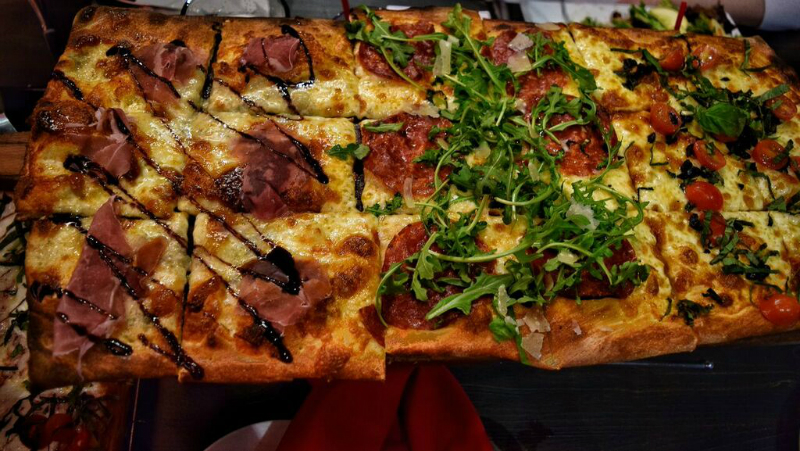 They serve Italian and American pizza styles including Neapolitan, Classic Italian, Classic American, Sicilian, Roman, and Gluten Free. However, it must be noted that one delightful item on the menu isn't pizza at all but these bad boy meatballs.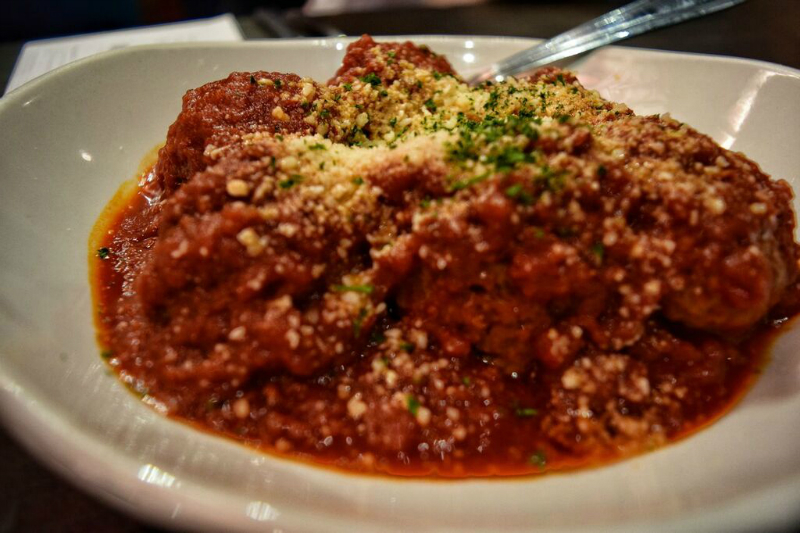 Paired with one of their salads, this would be the perfect meal by itself.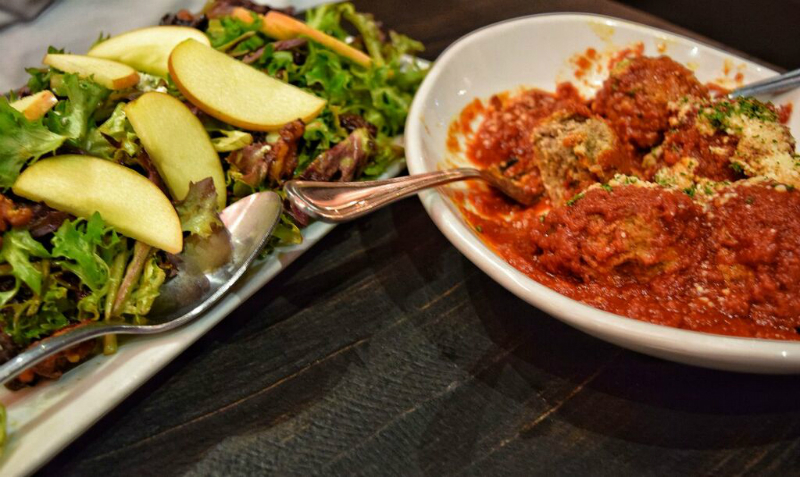 But the pizza is what people write home about. We chose the Sicilian-style Burratina Di Margherita (Burrata cheese, cherry tomatoes tossed with basil, extra virgin olive oil and balsamic reduction) because it won the Gold Cup Pizza Championships in Leece, Italy. I didn't realize Sicilian-style pizza had such thick crust; I still enjoyed it, but definitely clarify the crust style on your pizza order with your waitress since they have so many different kinds of pizza.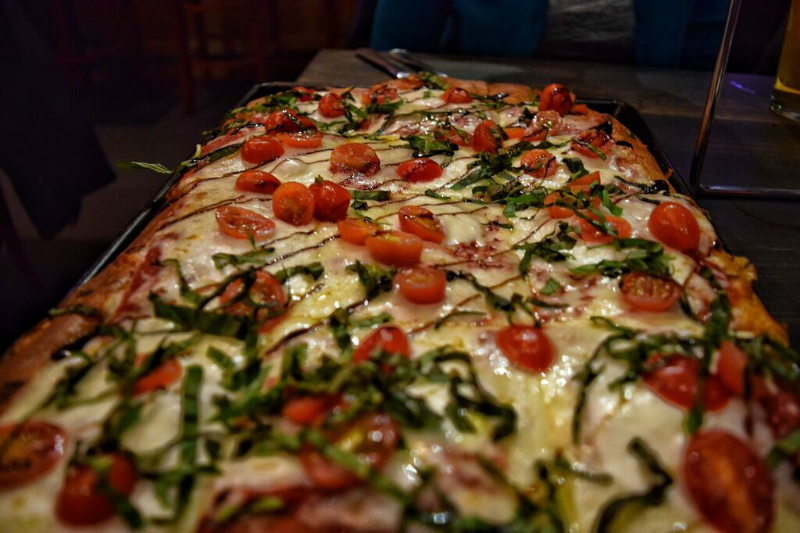 This was one of their Pizza Romanas, a very long thin crust 3-part pizza, including 1/3 that was a sweet fig dessert-stlye pizza.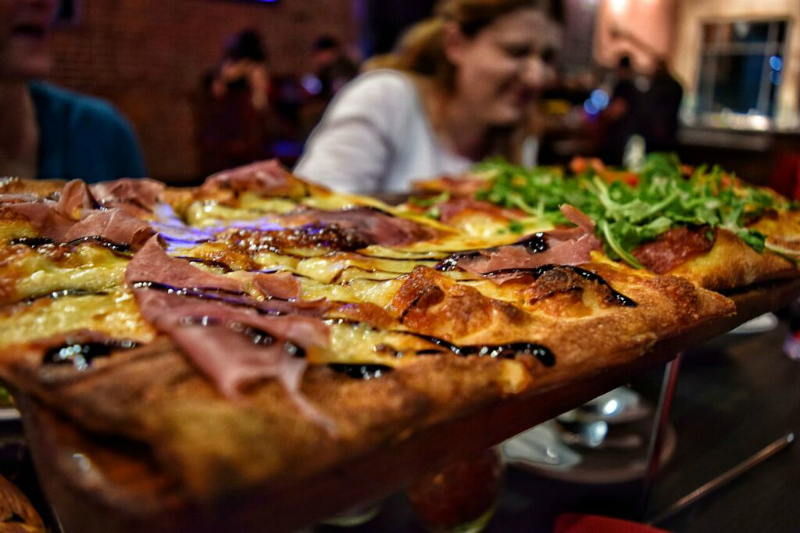 It was a pretty darn good meal, as shown here by my "I lurve you so much, pizza!" face.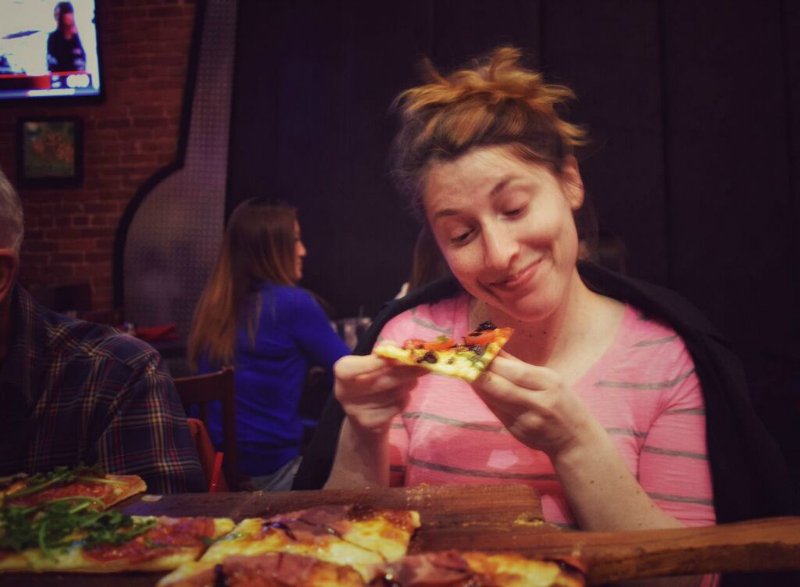 If you're in town and love pizza, swing by and give them a try!