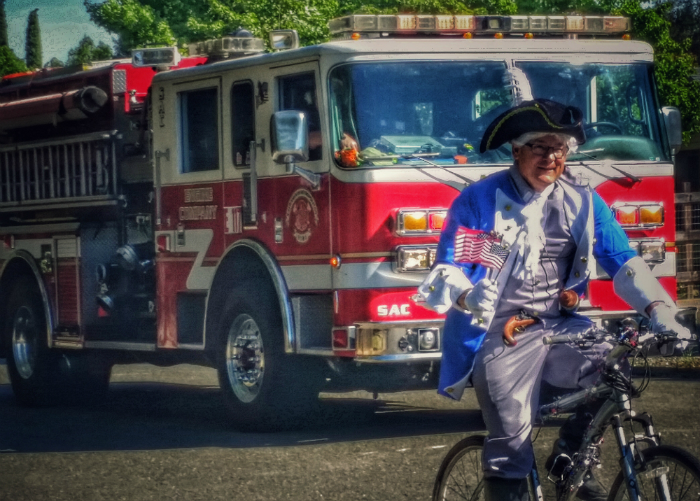 Three fire trucks, a police car, one horse, a few dirt bikes and tractors, a couple dogs, George Washington on a bicycle.
Welcome to my neighborhood's little 4th of July parade. It was so fun to be home to see it for the first time in years, especially since it was the 25th annual parade and it seemed like our entire local fire department turned out in force to participate in it.
Back in my day, there were a lot more tractors decked out in red, white, and blue banners and American flags, but there are fewer kids in the neighborhood these days so these miniature "floats" are in less demand than they once were. We'd parade proudly around the development and then all gather at someone's house at the end of it to eat donuts together. I was just a viewer this year, so I'm not sure if the post-parade donuts tradition is still alive.
Our only neighbor who has a young kid was telling us that another couple on the block is pregnant, so maybe the next generation is starting to bloom and the parade will be much bigger again in a few years.
Hope everyone has a safe, happy 4th of July!