Yesterday was one of the best days I've had in awhile.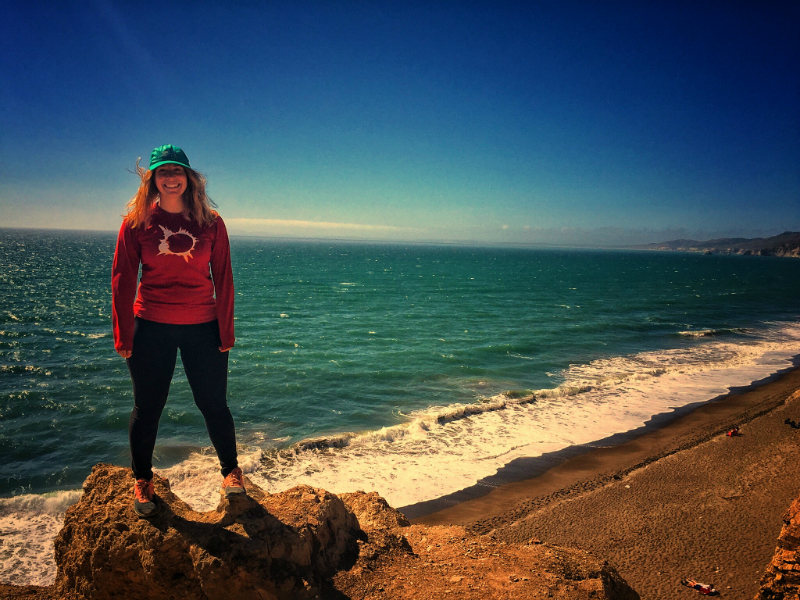 The recipe for a magical day turned out to be surprisingly simple. On the second day of a long weekend, grab a couple of friends, hop in a Getaround car, and hightail it toward the coast. Don't wait until the third and final day of a long weekend or you'll worry about getting your errands done for the work week ahead and end up having to cut your trip short and get back to the city for real life obligations.

This wasn't my first coastal trail hike but it's the best hike I've been on in the area so far. You'll want to choose an epic hike like the one to Alamere Falls, one of two rare tidefalls in California, in order to create your own magical day.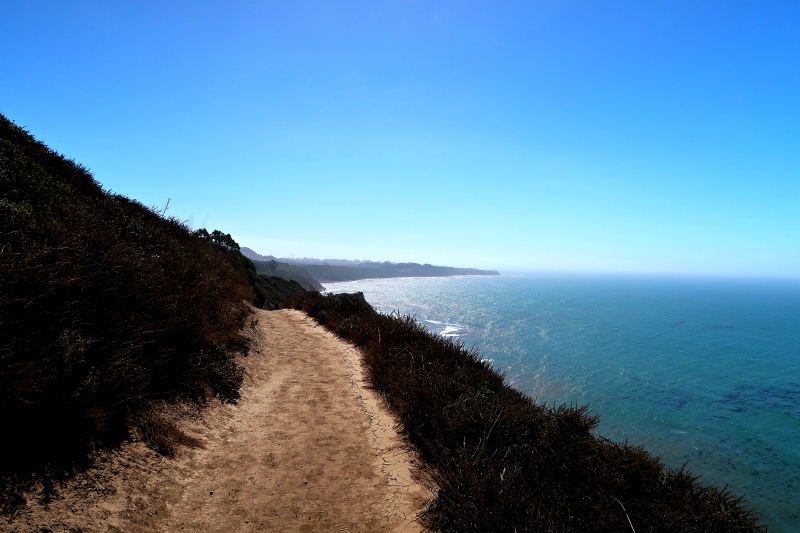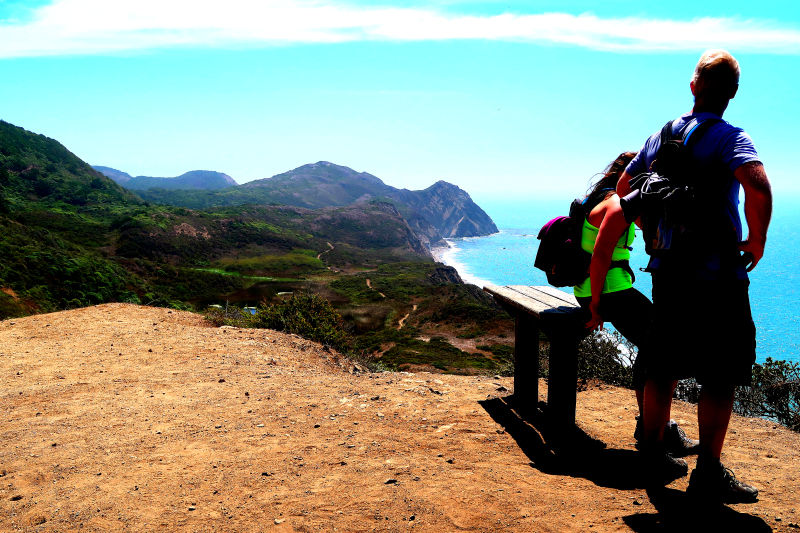 Once you get to your destination, give yourself plenty of time to explore. I can't speak highly enough of not rushing yourself on a magical day. Too often I find that I set out with a goal in mind (e.g. go to the Falls), get there, and then immediately turn to the next thing.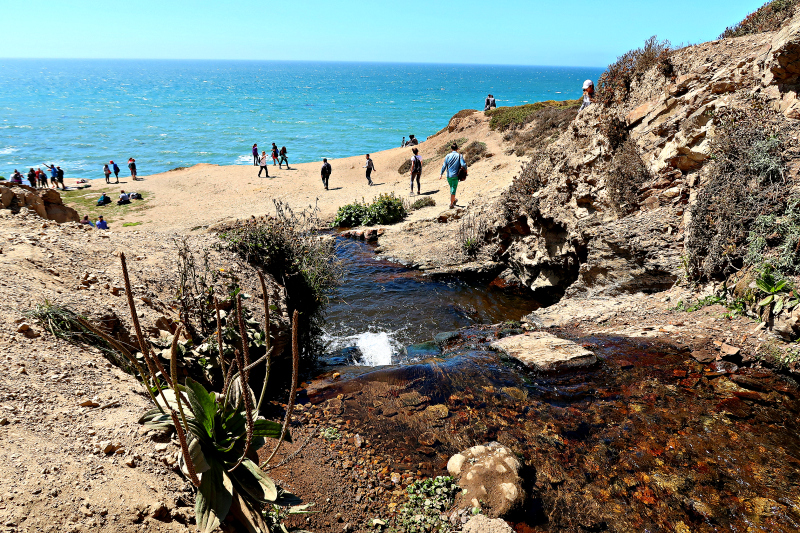 When we arrived at the top of Alamere Falls, we explored thoroughly, peeking over the edge to the beach below and eagerly snapping photos.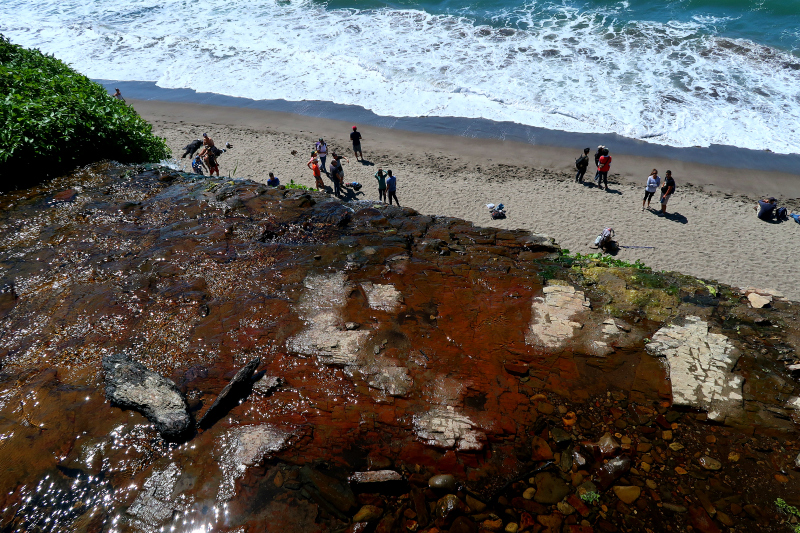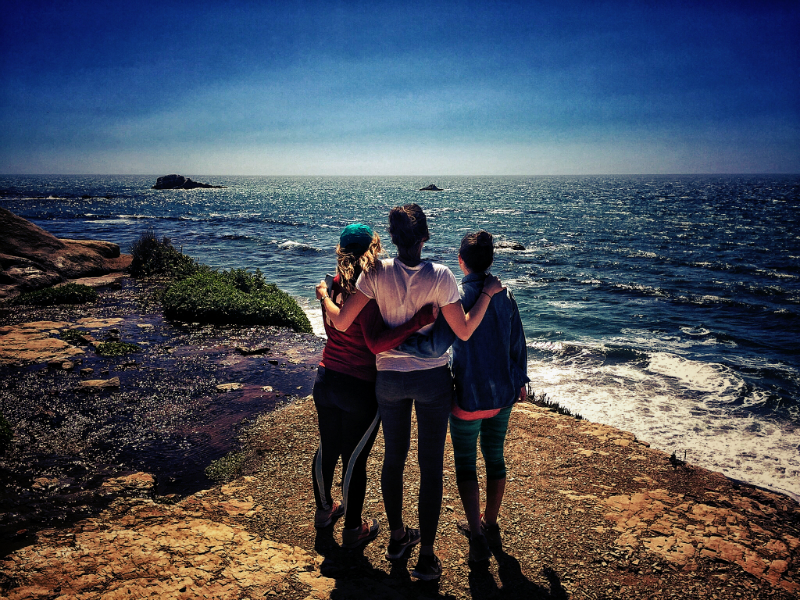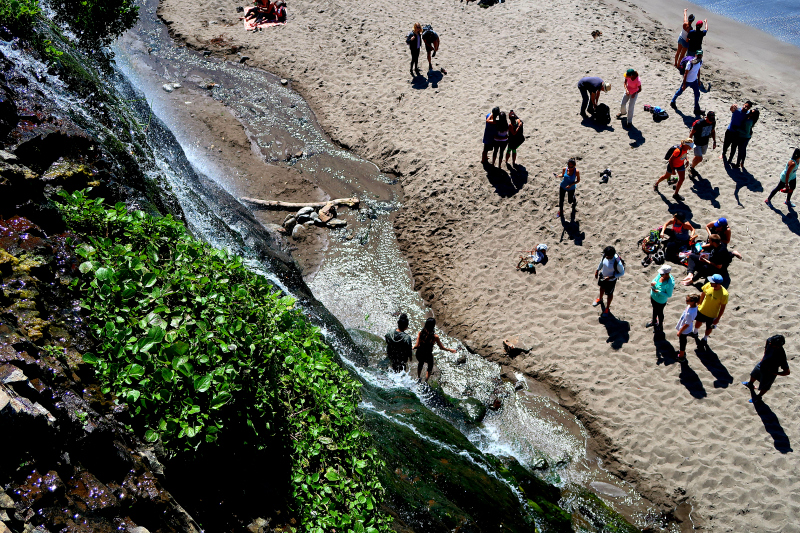 The water was low enough that people could easily hop over and take a photo right next to the waterfall.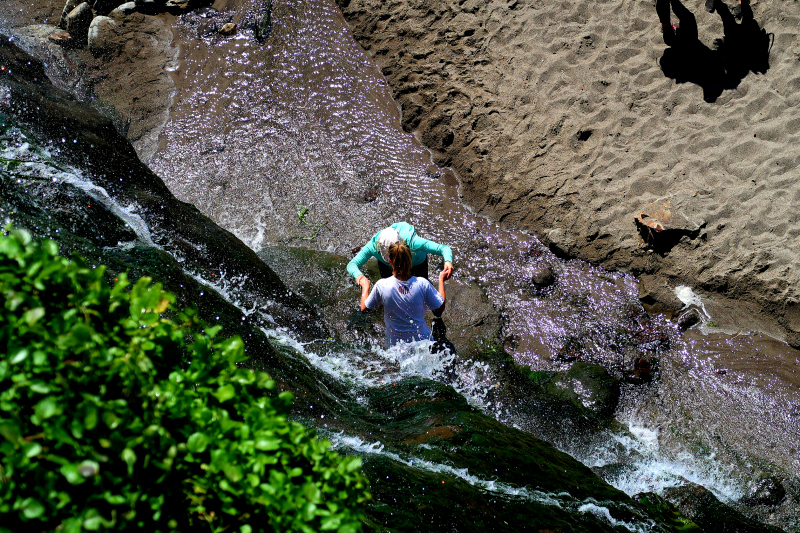 We almost weren't going to go down to the beach because it required navigating our way down a cliff.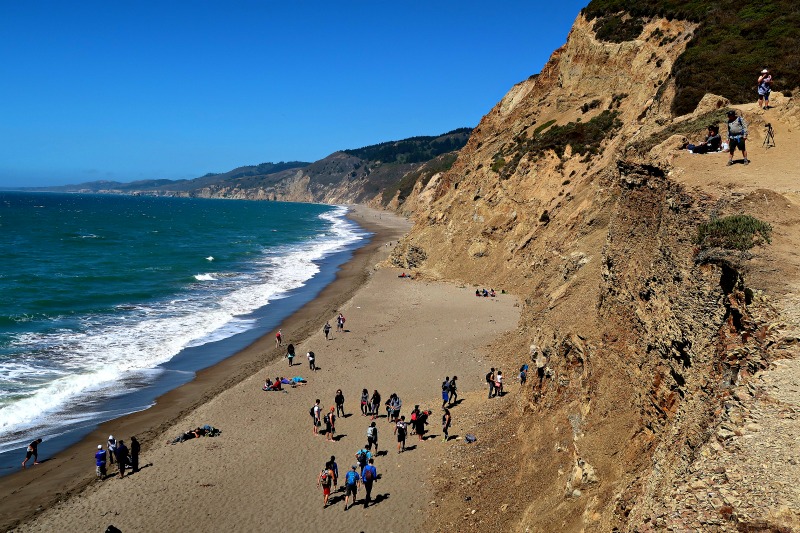 I was intimidated by the climb down, but we hadn't driven 35 miles and then hiked 4.5 more to only peek over the ledge.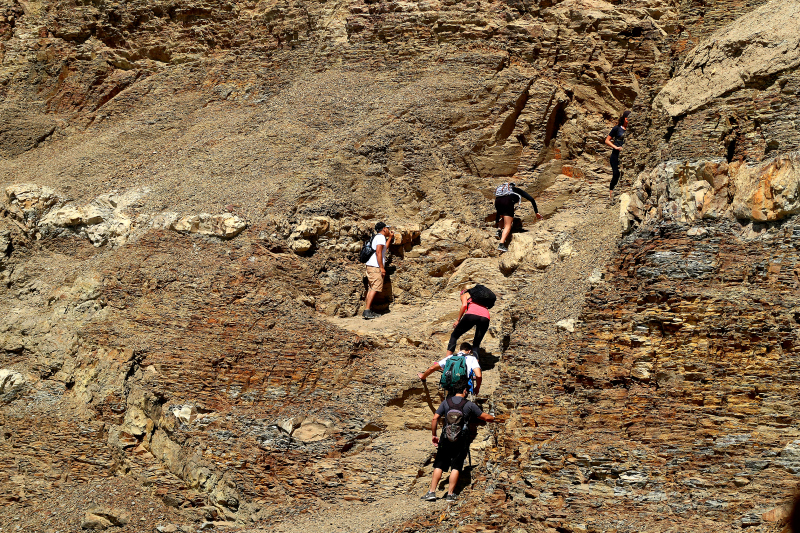 We made our way down to the beach and it was stunning and worth it.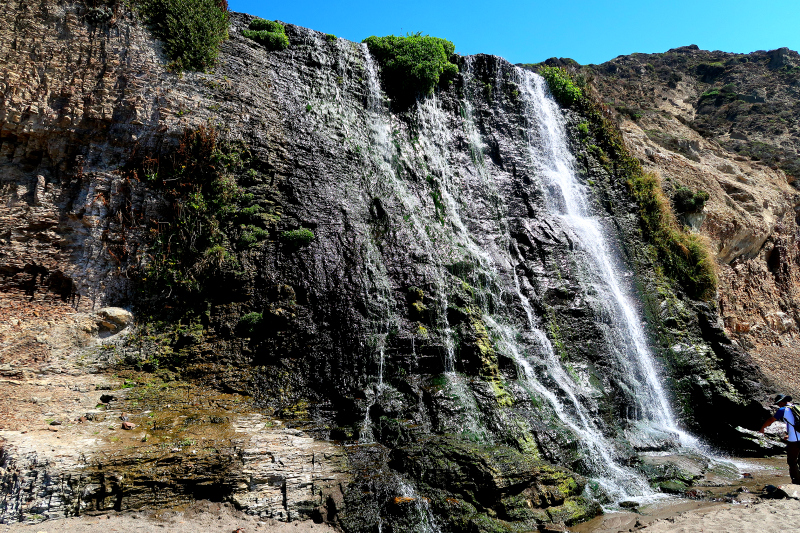 If you can, try to incorporate something that's out of your comfort zone into your magical day. Successfully facing your fears pumps a little adrenaline into your veins and gives the day an extra "I can do anything!" spark.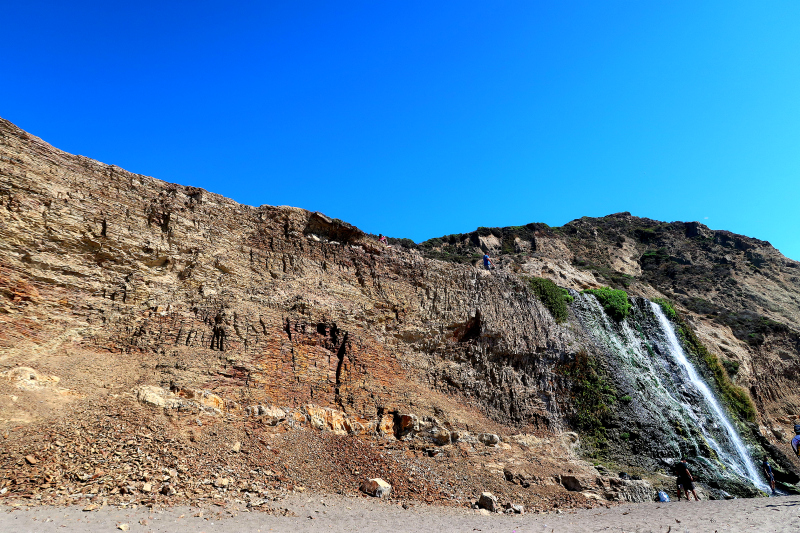 Human connection is paramount for a magical day. I was hiking with newer friends and being outdoors in such a beautiful location helped us to relax and start to open up to each other in ways that we hadn't before.
Once we were down by the ocean, there was a cool, brisk wind, but once we plopped ourselves down and cozied up to the warm sand, we were able to comfortably lounge for a couple hours while we talked about everything from family dynamics to our motivations behind making big life changes.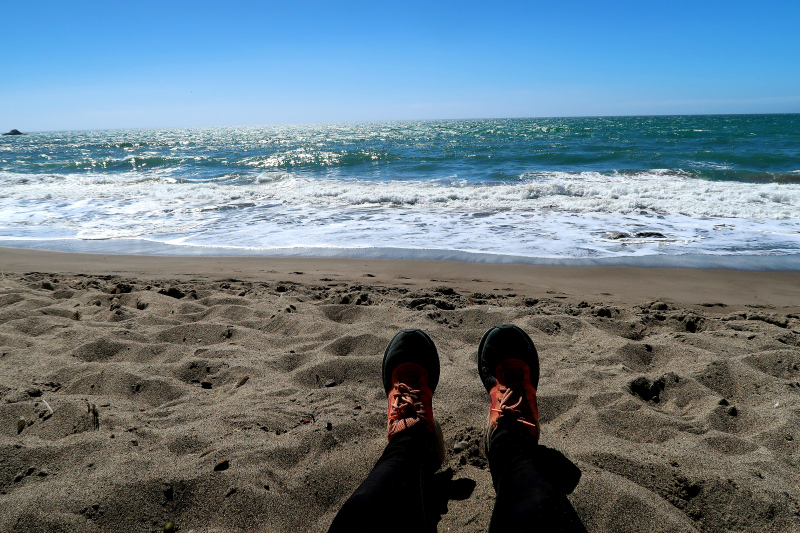 Bonus: there were probably a dozen seals that were playfully popping in and out of the water close to the shore. We also saw a deer on our hike and a fox in the brush when we got back to the dirt parking lot. Being surprised and delighted by animals in their natural habitats is a wonderful (but unfortunately uncontrollable) addition to a magical day.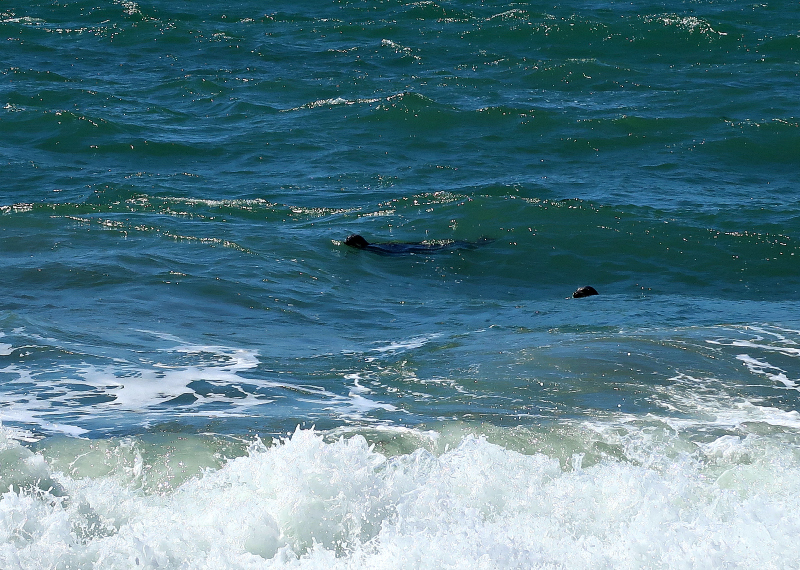 On our hike back to the car, we passed Bass Lake again. We had talked about going for a little swim but there didn't seem to be any way to access the lake. It was surrounded by a steep ledge covered in trees and bushes.
Once you're in the midst of a magical day, sometimes it seems like the universe helps to guide more magic into that day. One of us stopped to pop a squat off trail at just the right moment and discovered a little side trail that led us down to the lake in less than a minute.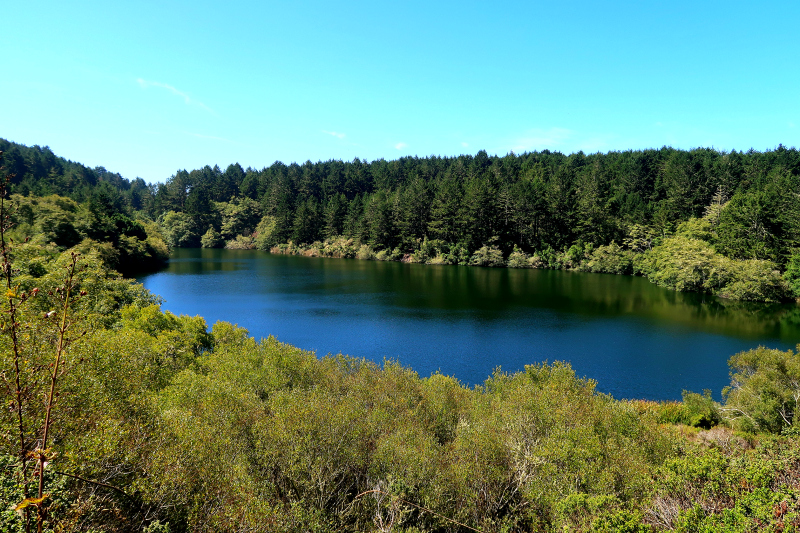 We were suddenly nervous about getting in but undressed and jumped in anyway. It was take-your-breath-away cold at first jump and I found myself panting as I swam out toward the middle and began treading water. I turned and floated on my back for awhile, basking in the sun and calming my breath. The water quickly turned from freezing to fresh and cleansing and rejuvenating.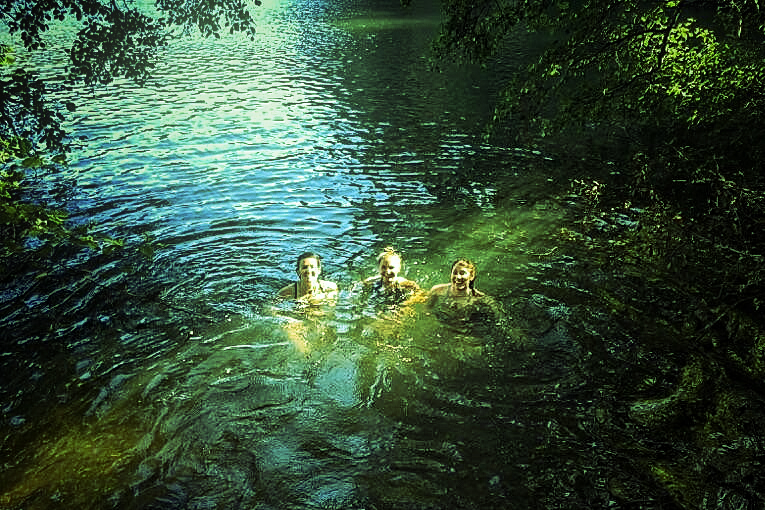 On the way back, when we should have started veering toward tired and hungry and grouchy territory, we found a satellite radio station that played early 00's hits. O-Town, Slim Shady, Mariah Carey, Enrique Iglesias. Moods managed to stay bright and cheerful even as we hit a little traffic on the way back.
These were the ingredients for our magical day: long walks along coastal trails and forests, appreciating a rare tidefall, climbing cliffs, doing a lake jump into freezing water, deep chats, lots of laughter, singing loudly and off key on our drive back to the city, eating sandwiches midday with Dutch crunch bread while enjoying a stunning ocean view, immersing ourselves in nature's beauty for 7+ hours.