Now that I've relocated back to California after years away at college and then South Korea and D.C., I'm re-committing to my home state whole-heartedly.
That means embracing In-N-Out. Here on the West Coast, In-N-Out obsession runs high. It's a little burger cult, one that I've previously not been a part of. It just wasn't nearly as popular up in Northern California back when I lived here in high school.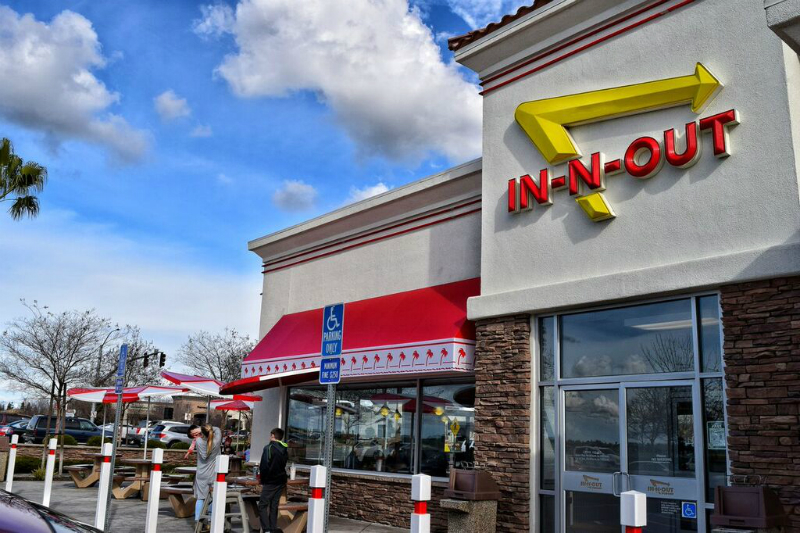 To be honest, I'm still not 100% sure what all the fuss is about. I agree that it's "quality you can taste." Their ingredients are much fresher than their counterparts and I don't leave feeling sick, like a giant fast food brick is sitting in my stomach. They even pay their employees decent wages by fast food standards.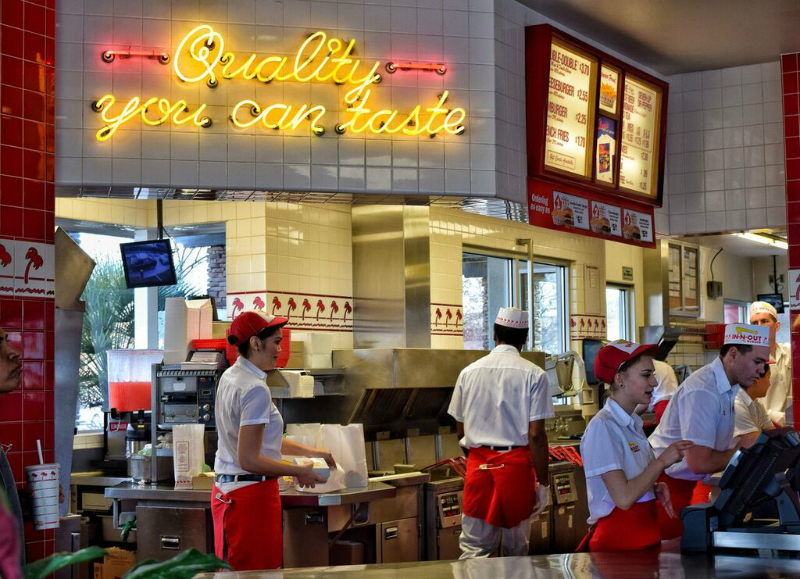 It's quite affordable as well, despite having higher-quality ingredients.
Look at these guys below. With their toasted buns and toppings, there's no question they're delicious burgers. But why the obsession and the long lines and the intense cravings people talk about getting?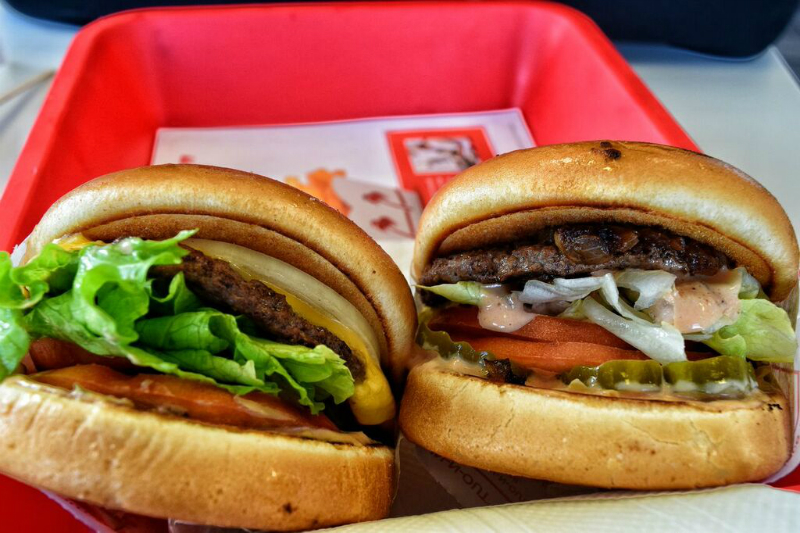 The drive-through is always 7+ cars deep. Once again, these bad boys are really good, but what have they done to deserve always having a packed restaurant and long line outside?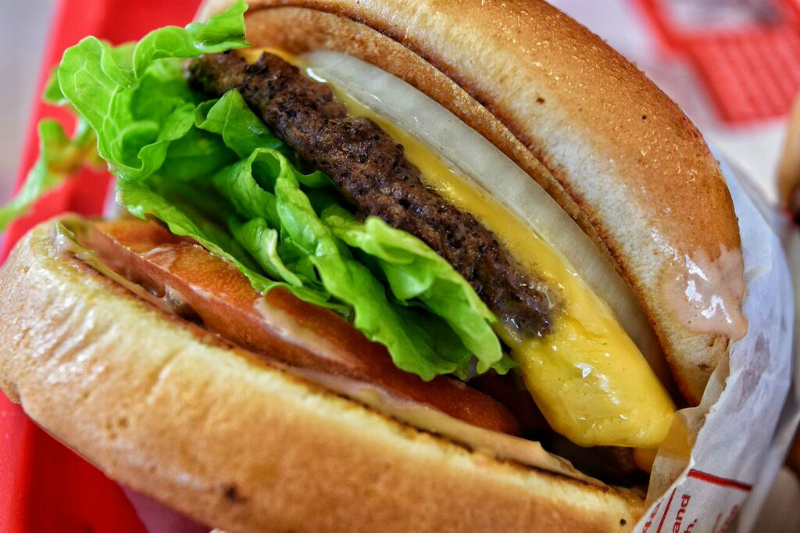 And I love how thick the milkshakes are, but a lot of places have good milkshakes!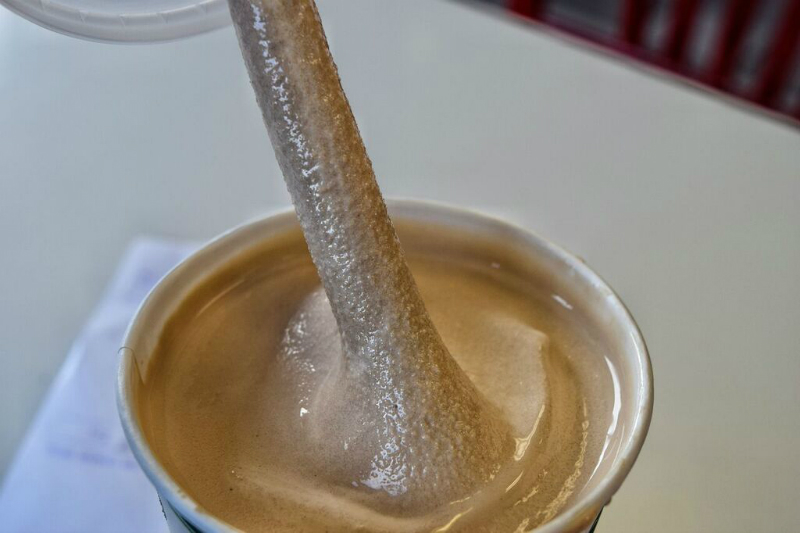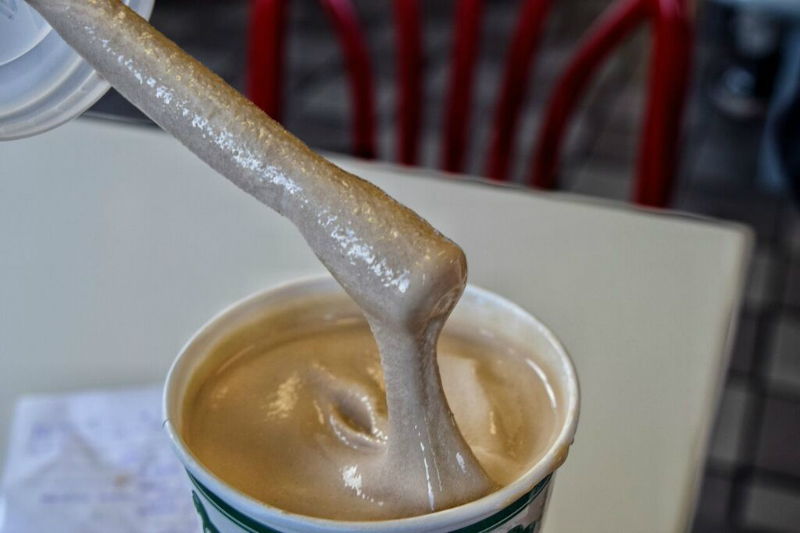 The "secret menu" is kind of quirky and cool. My hamburger below is done "animal style" with tomato, a mustard cooked beef patty, pickle, and extra spread with grilled onions. But when I told my dad why my burger was different than his, he felt kind of left out, not having been let in on the secret before.

Long story short: my loyalty is to In-N-Out Burger over 5 Guys or other chains because I like that they're a California grown company, but I'm still working on completely getting it. Maybe a year from now I'll look back on this post and go, "She crazy! In-N-Out da best!" Or it's possible I won't have been back in that time period. We'll see…