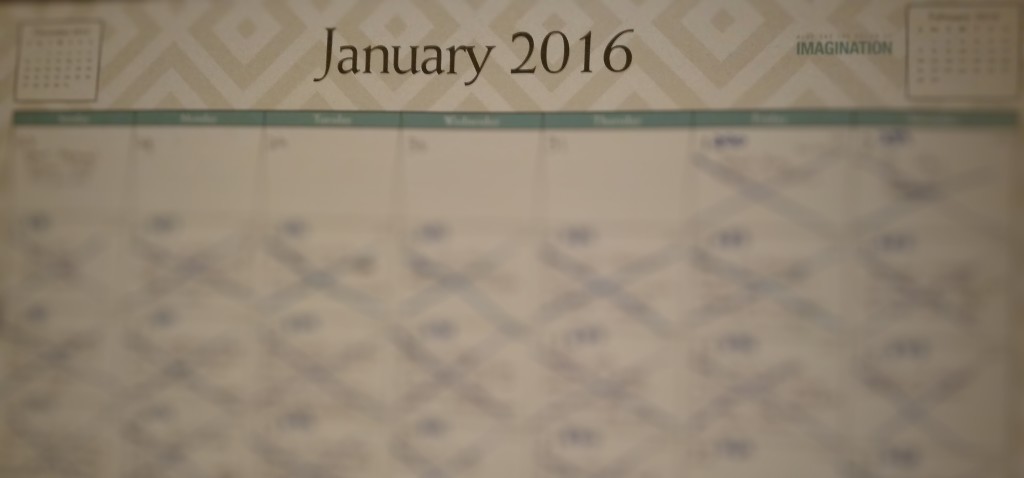 One of the best new things I started doing in January was jotting down a few notes about each day on my calendar. A note about something I accomplished or how I felt or an activity I did or even about getting a free lunch at work. It's really easy to forget the little moments that make up a month, so it's nice to have a way to look back and go, "Oh yeah, that sushi date with my friend was really fun. I forgot I treated myself to a massage, I should do that again sometime soon! Wow, I really was obsessed with chai tea lattes last month." 
This quick and easy recording of my life is one step I've taken to try to counteract the feeling that time is flying by. When I was a kid, a year took forever. As anyone over twenty can probably tell you, that feeling changes at a certain point and, even though the days can sometimes still feel so long, the years start passing with increasing rapidity. From what I hear from those older than me, it just keeps feeling faster and faster the more you age.
For me, this has often led to surprised incredulity. I can't believe another birthday is here. I can't believe the holidays are already over. I can't believe it's somehow 2016. 
I hope that by marking my time better through making a teensy effort every day to reflect on what I've done, I'll make the most of my days so that my years add up to what I want them to.
In that same vein, I want to take a little bit of time at the beginning of each month to reflect on my favorite moments from the previous month. January's highlights include:
What were some of your personal favorite moments of January?