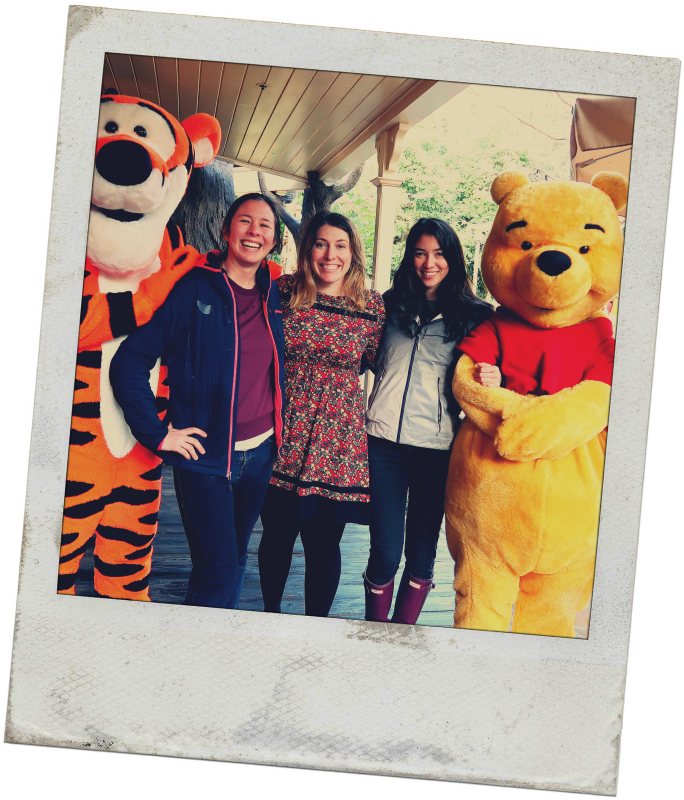 Last year, I did monthly highlights for most months of the year. They're some of my favorite posts to look back on because it's a collection of my best moments of the year.
This year, though, I'm going to do it a little bit differently so that I can factor in both the good and the bad. My friends and I like to play a game called "rose, bud, thorn." It's when you go around and say the best and worst of a time period (that day, that year, etc), along with what you're looking forward to in the future.
ROSE
I have some really good vlogs coming soon that will show my January roses, but in short, I went to Los Angeles for a frisbee tournament and also managed to make it to the Women's March LA on Saturday with hundreds of thousands of others. Then, I took vacation on Monday so that I could go to Disneyland with two of my friends and we had the best day.
You know when you have those days where everything that can go wrong does go wrong?
Our Disneyland experience was the exact opposite of that. Short lines, very limited rain, good food choices. We just followed our hearts wherever we felt we should go next and everything just keep working out for the best. We couldn't have had a more fortunate Disneyland experience.
BUD
I have a couple of goals that I'm hoping to make headway on in Q1. (If you're not in the corporate working world, Q1 is the first quarter of the year: January, February, March.)
I don't want to describe my hopes for the near future at this point; I'd rather focus on making the buds bloom. Then, if I'm able to make them happen, I'll come back and clarify about this bud! 🙂
THORN
How absolutely exhausting was Trump's first week and a half of the presidency?! So flipping exhausting. As Jon Stewart put it, "The presidency is supposed to age the president, not the public."
20 executive orders in 10 days. Sweeping away women's health initiatives, climate protections, and our refugee welcome mat with one stroke of the pen after another. It's going to be a long four years ahead. Setting up monthly recurring donations to organizations that I care about and making a commitment with a group of friends to calling my legislators weekly has helped me keep my sanity this past week.