This bad boy arrived in my mailbox today: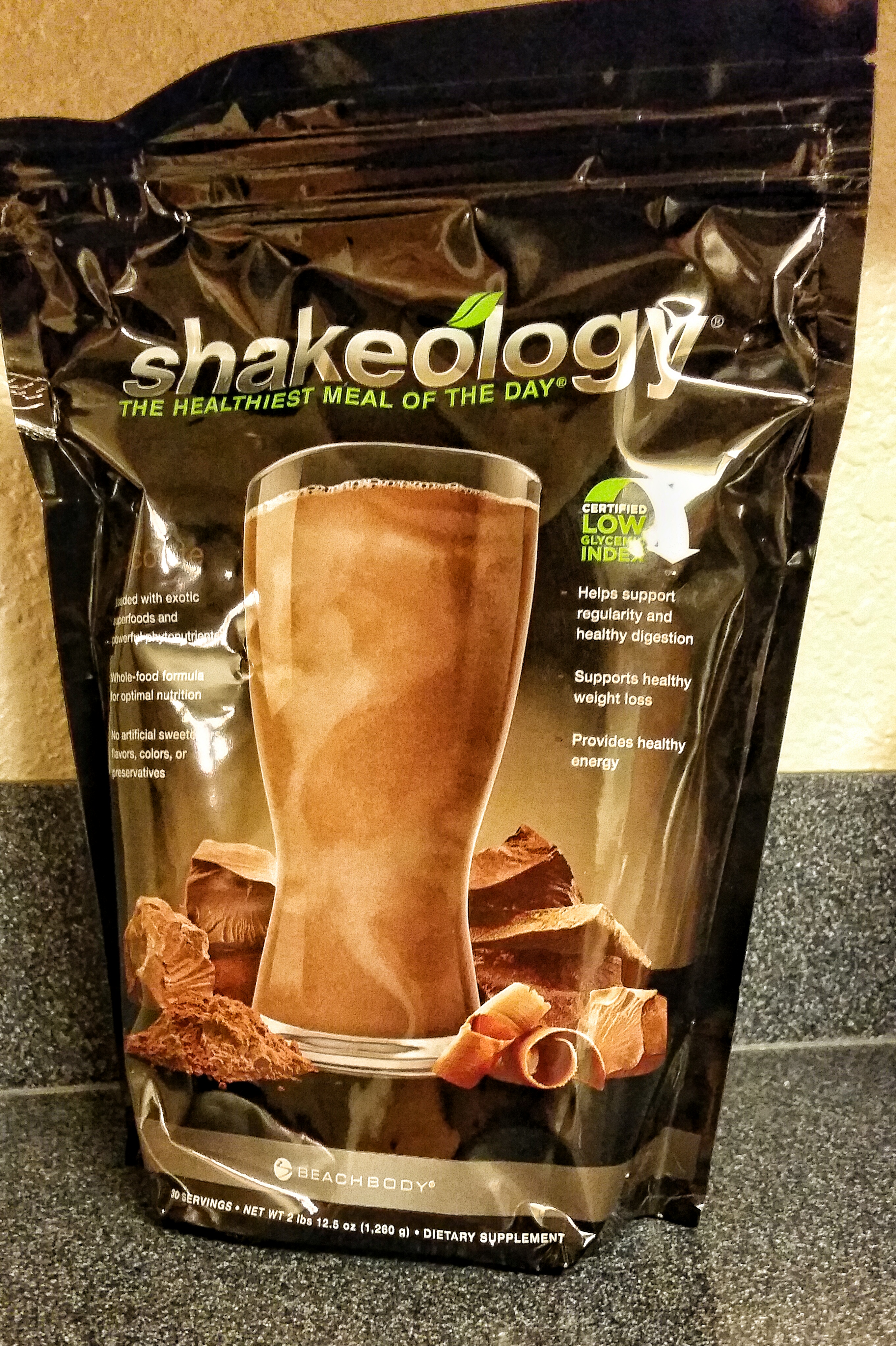 Shakeolgy is expensive. I've had samples before and liked it, but never bought a full package because of the price.
They say that they're "an incredible value" at $4 per serving and I see where they're coming from with their argument, but it's always just been too pricy for me. For the past two weeks, though, I've been eating much healthier than usual (will post about how sometime soon if I continue down this road!) and have been really feeling the difference in my energy levels, so I've started taking a new attitude toward food.
Nothing's more important than my health, so I'm willing to start spending more if it makes it easier for me to stay healthy and support my body's needs.
And Shakeology is more than just a protein powder. It does have 17g of protein per serving, but it also has vitamins, antioxidants, enzymes, essential amino acids, and more all packed into its powder.
Besides its nutrients, I love chocolate and this is a way for me to get an early morning fix in a healthy way, which will hopefully help me to stay away from the chocolate snacks at work that have zero nutritional value.
My thought is that I love chocolate so much that there's no way I'll get tired of this, but I'll make sure to check back in a month or so from now to update on whether I still love it!