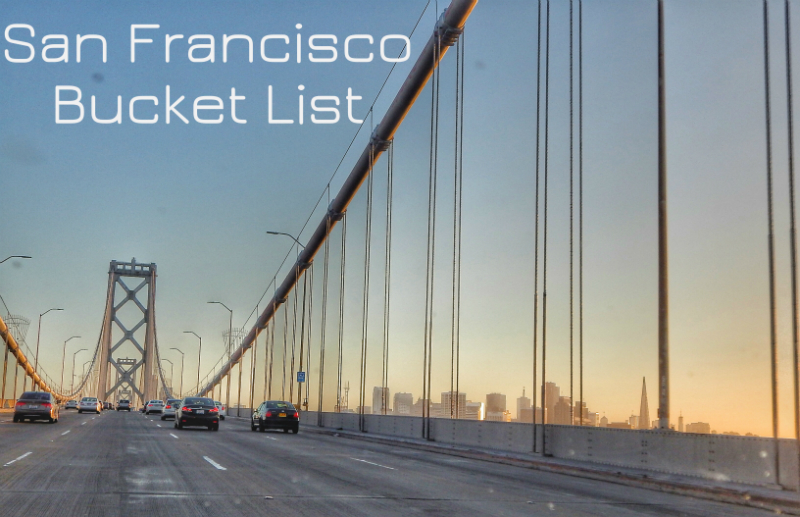 Everyone's been talking about it. I'm sure you have, too. We can't believe it's already May, right?
When I feel like time is passing too quickly, I like to make plans in an attempt to counteract it and fit more into my time. Live more, do more, so that when 2016 comes to a close, I can say, 'Wow, time flew by, but I really lived it up this year.' Or something like that.
I've been in San Francisco for a little over half a year now and I've definitely gotten to know the city a lot better than I did before. I've done everything from visiting the San Francisco Botanical Garden to spending the afternoon at Ocean Beach to seeing the de Young's magnificent Oscar de la Renta exhibit to cheering on the Giants. 
Part of me listing these things out is just to convince myself that I've been doing enough here. I definitely had a winter slump when it was getting dark so early in the day that all I wanted to do was go straight home after work. I've done some cool things, but if I'm honest with myself, I've only barely brushed the surface of what San Francisco has to offer.
That's why I've set myself some SF goals in a little time-constrained bucket list. Here's what I'd like to definitely make time for over the next couple months:
Try at least two new restaurants in my neighborhood. 

I don't eat out frequently because it's quite pricy, but within 5 blocks of my apartment, there's a wide variety of highly rated restaurants. I need to stop just eating at my favorite taqueria around the corner and really get to know my 'hood.
See the sunset at Twin Peaks Summit.
Do a walking tour. 

There are historical tours, ghost tours, architecture tours — you name it, someone's probably doing a walking tour about it. I want to get to know my newly adopted city better and I love walking exploration.
Go on a long hike. There's amazing hiking in the Bay Area, but I haven't had a chance to do any since moving here. My last hike in the Bay was when I was just visiting during the holidays over a year ago (hiking in Tilden Regional Park was my second ever YouTube video).
And, last but not least, bike across the Golden Gate Bridge. I drove over the Golden Gate Bridge for the first time ever this weekend on our way to Knockerball. (I'm originally from Sacramento, so driving from there as a kid, our travel route went over the Bay Bridge.) I saw a ton of people biking across and then read up on it later that day. People suggest biking across and then taking the ferry back across the Bay. Sounds lovely to me and it's officially on the list!