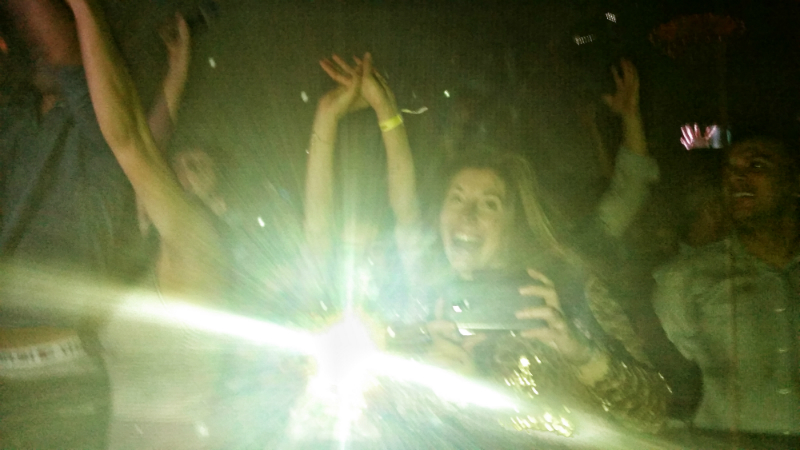 I meant to pre-schedule some blog posts before I left for my weekend Vegas getaway, but life happened and I stopped sharing new posts daily for the first time in 2016. A little break never hurt anyone, though, and I plan to just hop back into the swing of things now that I'm back in SF. I blogged 77 days straight, so hopefully this time around I can go 80 days before I take another break!
Now let's get into the real purpose of the post: a little rundown on my Vegas experience.
Technically I went to Las Vegas for an ultimate frisbee tournament (my second of the year after my beach frisbee tournament in January, which is already twice as many as last year!). Considering that I'm pretty out of shape currently, it went really well and I had a lot of fun playing a full field grass tournament again. 
But since it was Vegas, it was more than just frisbee. It was tight, shiny dresses, shots of tequila, gambling, all-you-can-eat sushi, dancing the night away, and more.
I hadn't been to Vegas since I was in eighth grade, so I wasn't sure what I would think of it as an adult. Turns out it's pretty awesome! It's essentially a fake town set up in the middle of the desert dedicated to drinking, gambling, elaborate entertainment, and various forms of debauchery. I had so much fun and the only thing I'd do differently next time is learn how to play poker so that I can do a bit of serious gambling. This time around, I didn't really know the rules to any of the games, so I just played a teensy bit of blackjack.
Since it was a whirlwind weekend, I unfortunately don't have too many recommendations, but I will give a shoutout to these two places: Omnia, the club at Caesars Palace, has a wonderful outdoor patio that overlooks the strip so you can alternate between their intense, rave-like multilevel dance floors and taking a breather outside. And the all-you-can-eat sushi that I mentioned was at a place called Sushi House Goyemon. I was hesitant about the concept at first since it seemed like a recipe for food poisoning, but the
sushi was good and the only stomachaches that resulted were from us stuffing ourselves too full. I think the key might be to go to an actual restaurant for all-you-can-eat sushi, rather than a buffet where the fish is sitting out. Just a theory.
I took a few clips on my cell phone of various events throughout the weekend, so hopefully I captured enough to put together a little mini-vlog!