I figured that I'd spend New Year's Day trying to get organized for the year ahead: cleaning, answering emails, getting ready to go back to work on Monday, etc. Instead, we decided to take a little spontaneous family road trip up to Chico with one goal: get out into nature at Bidwell Park (aka "The Jewel of Chico"!).
We are a family that doesn't function well on empty stomachs, so our first stop was Pour House, one of the only restaurants open on the holiday that wasn't a chain. It turned out to be quite tasty. Since it was the first day of a new year, I wanted to start out on a healthy note.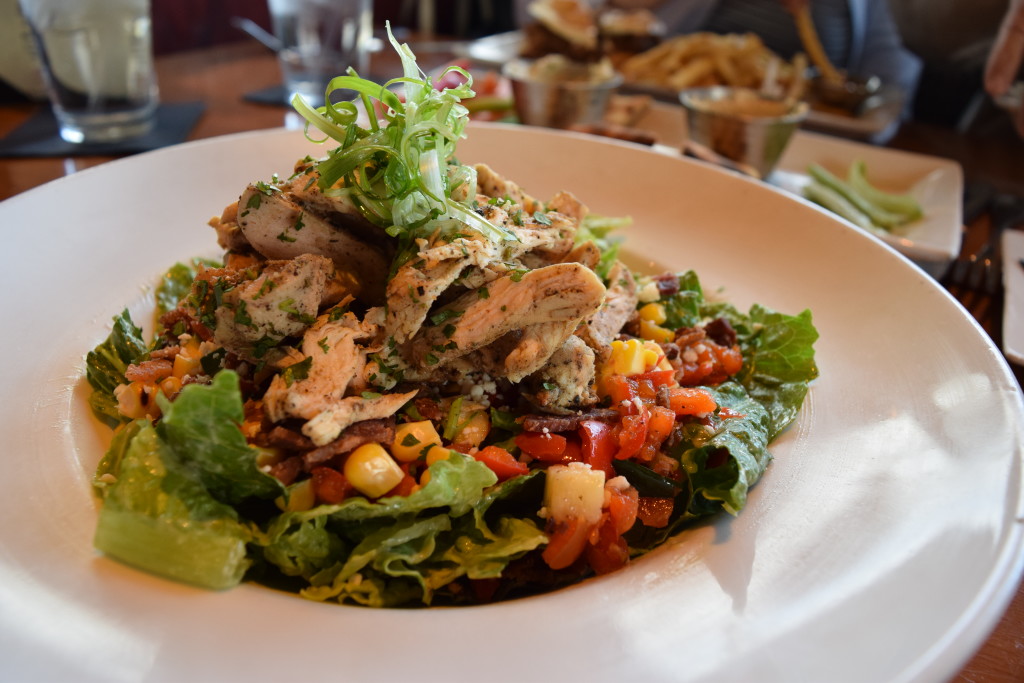 Not everyone felt the same way…I would've been jealous, but they were very generous with the chicken on my salad, which helped keep me satisfied.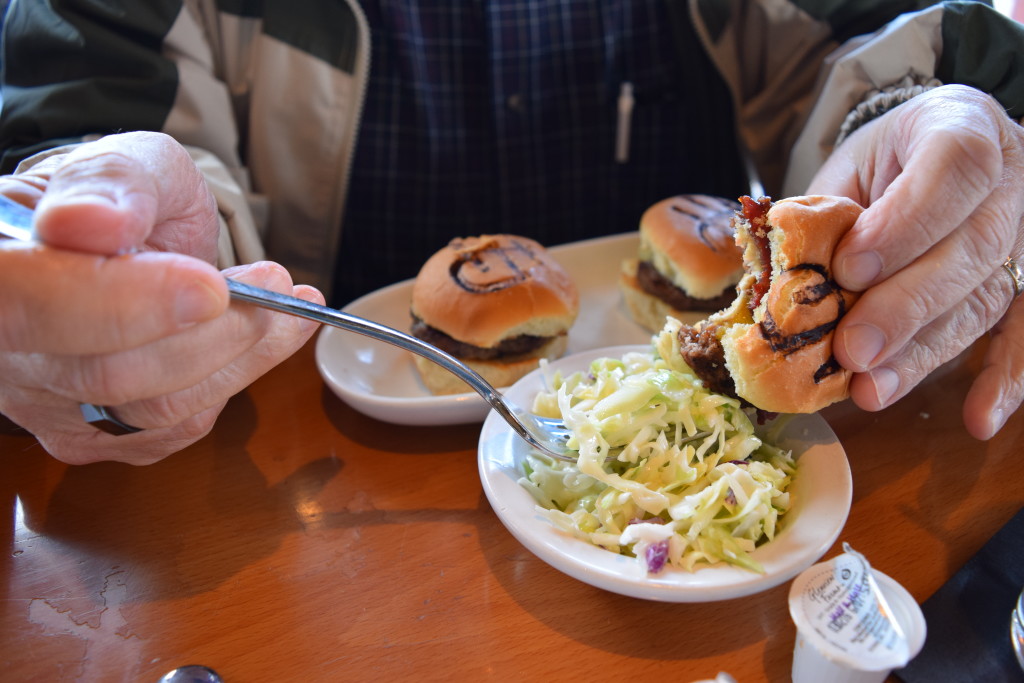 Bidwell Park was then just a quick 10 minute drive away. When we arrived, I was a little disappointed. It seemed like it was going to be just an ordinary walk in the woods. The air was fresh and crisp and I could feel myself growing more relaxed and content, as I always do in nature, but what made this place worth the trip?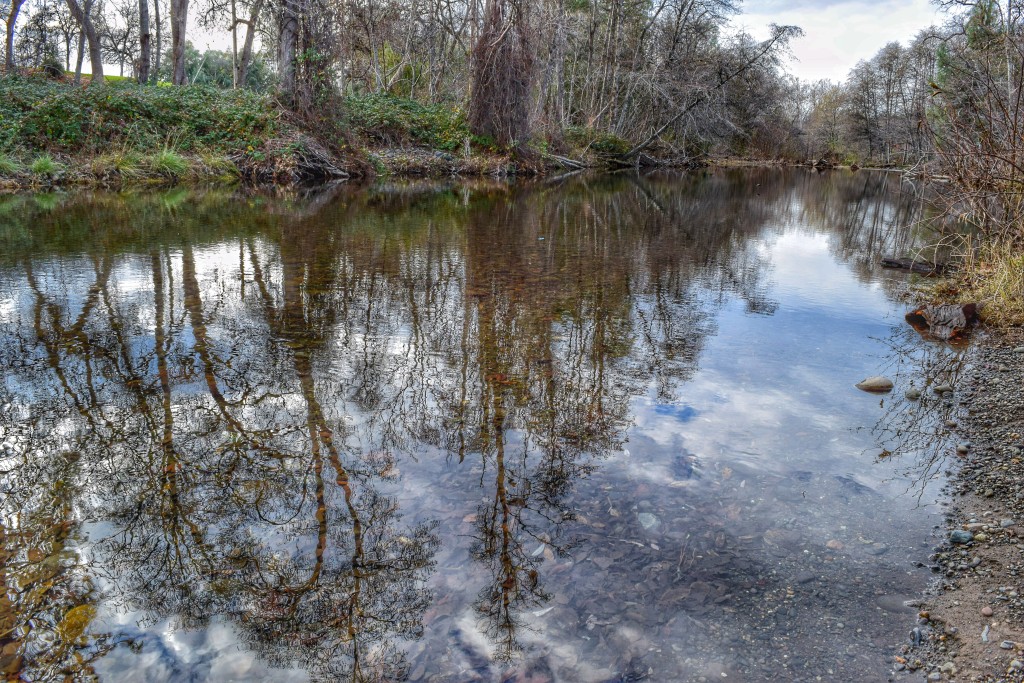 We took a turn toward the more unique right about here: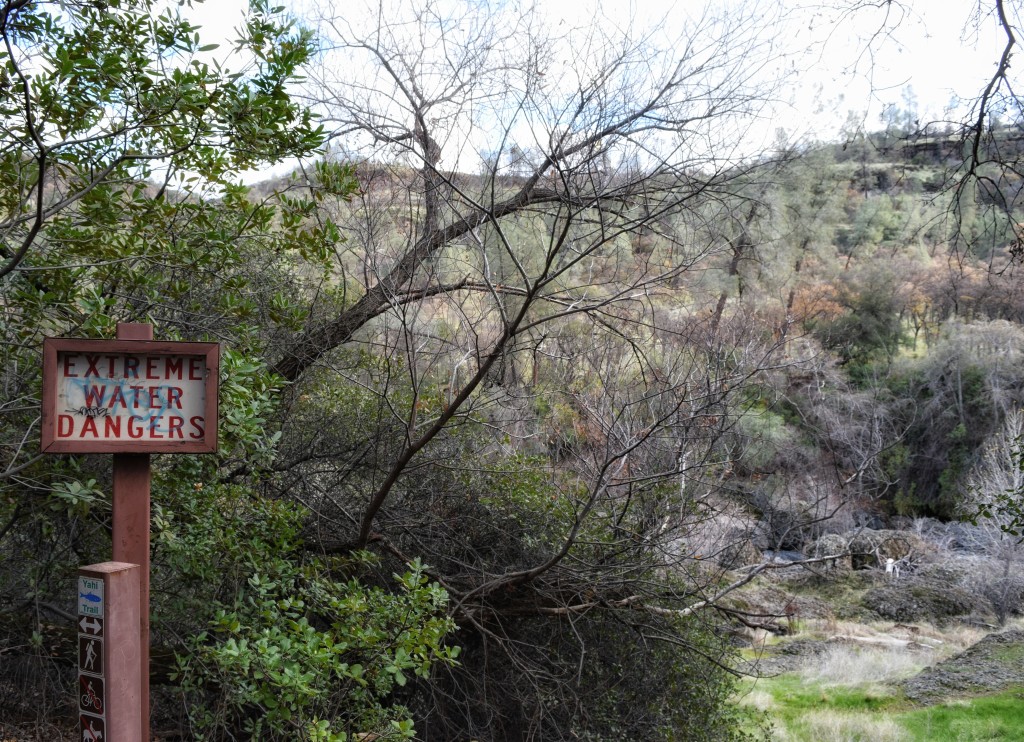 California's in a drought, so the waters aren't actually extreme or particularly dangerous at the moment, but the rock formation around the water was fascinating. It all started with this little reflective pool. Rafiki definitely could have used this spot to help Simba remember who he was by reminding him that Mufasa lives within him.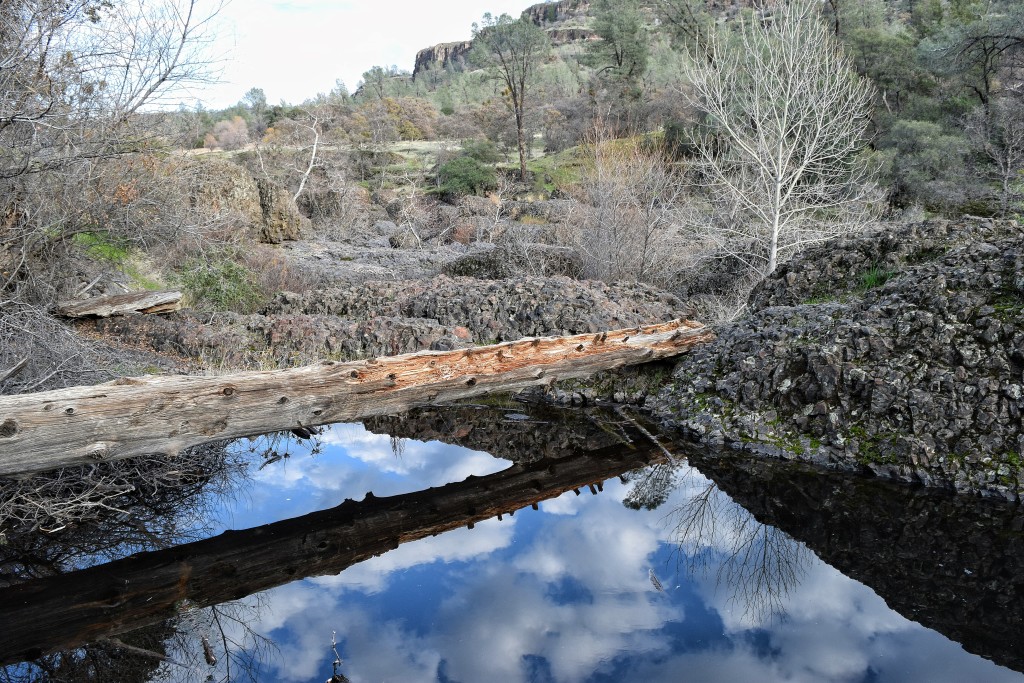 As we walked further, the formations grew higher and higher along the path.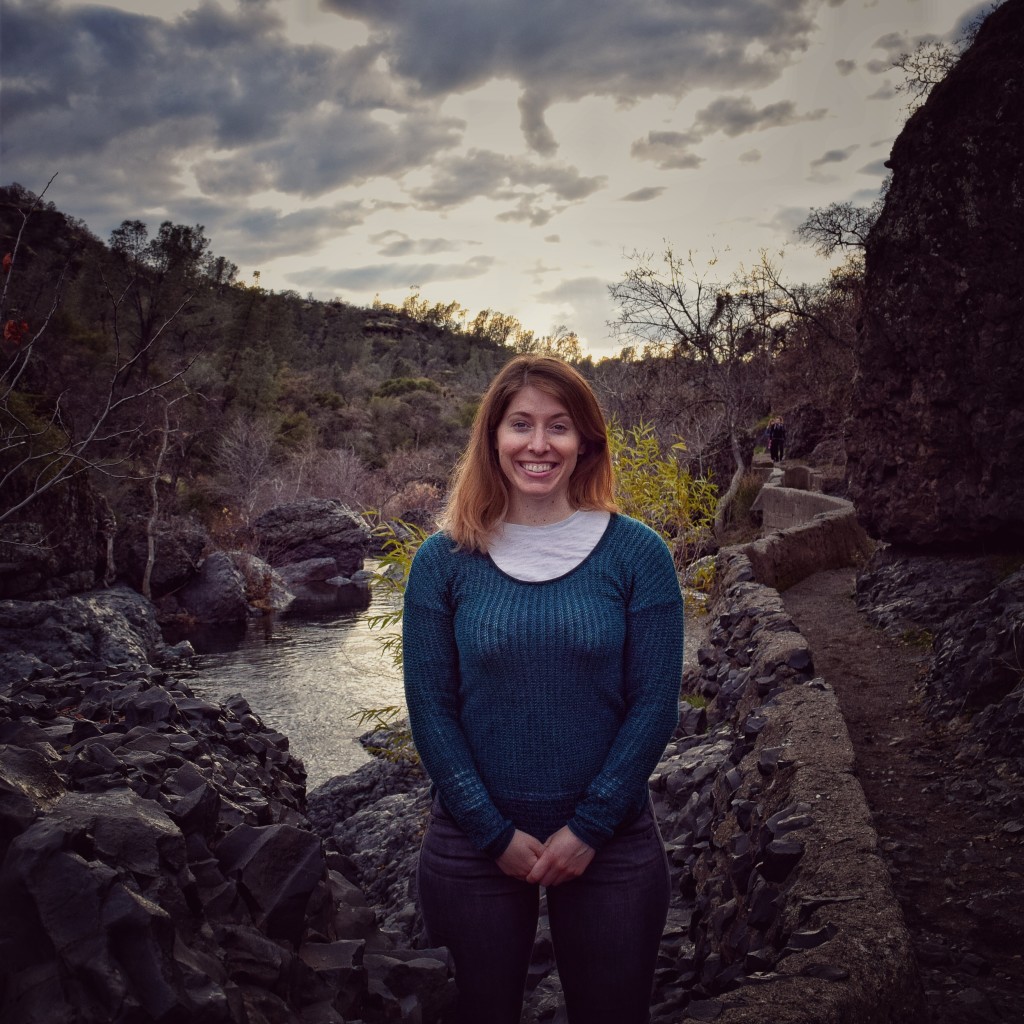 It was my first time ever seeing Lovejoy basalt, a type of rock that was formed by an eruption fissure in a mountain called Thompson Peak. This happened an estimated 15 million years ago.
The trail ended at this little spot, Bear Hole. I overheard someone saying that in summer, a lot of the locals come here and jump in for a swim.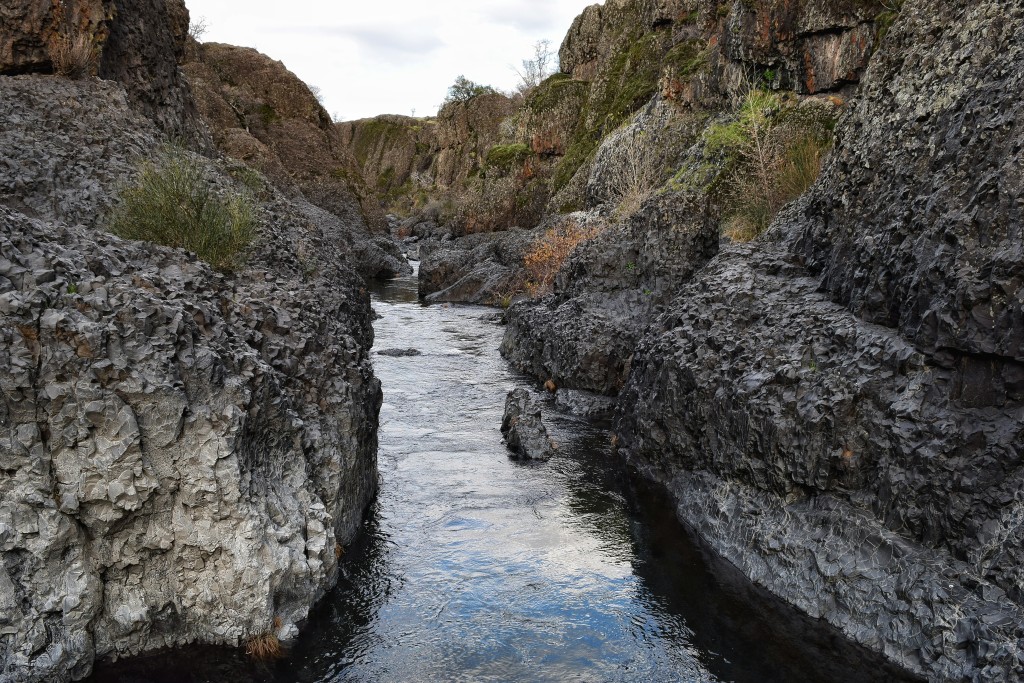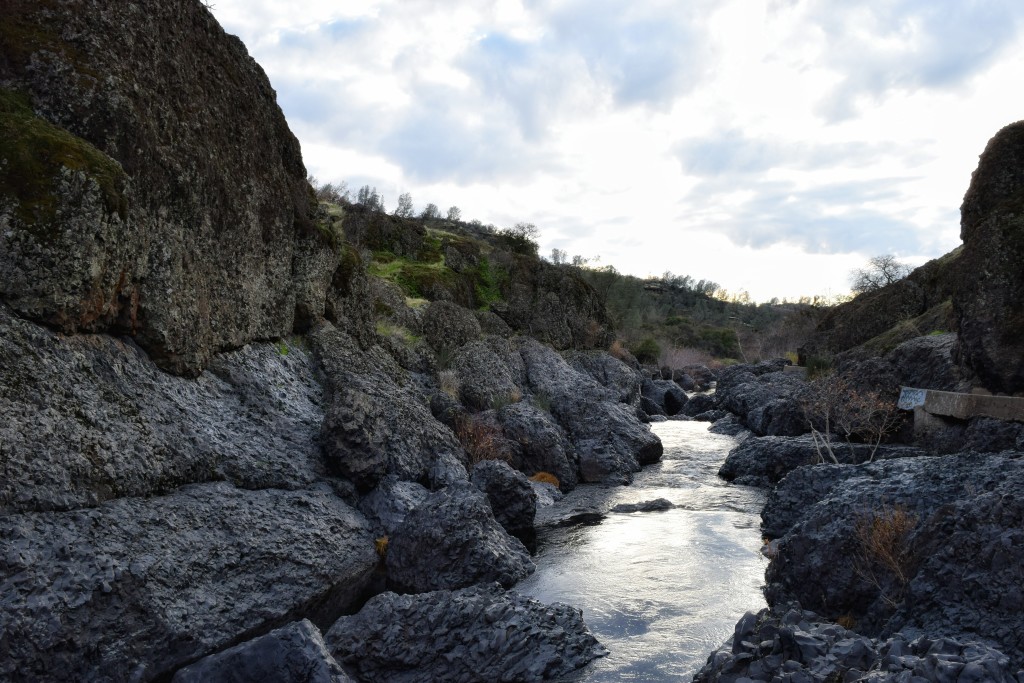 If you're ever in the neighborhood, definitely come check this out. My doubts were unwarranted; walking along the water with ridges high above, only to eventually come across the surprising and beautiful volcanic rock formations, was pretty special.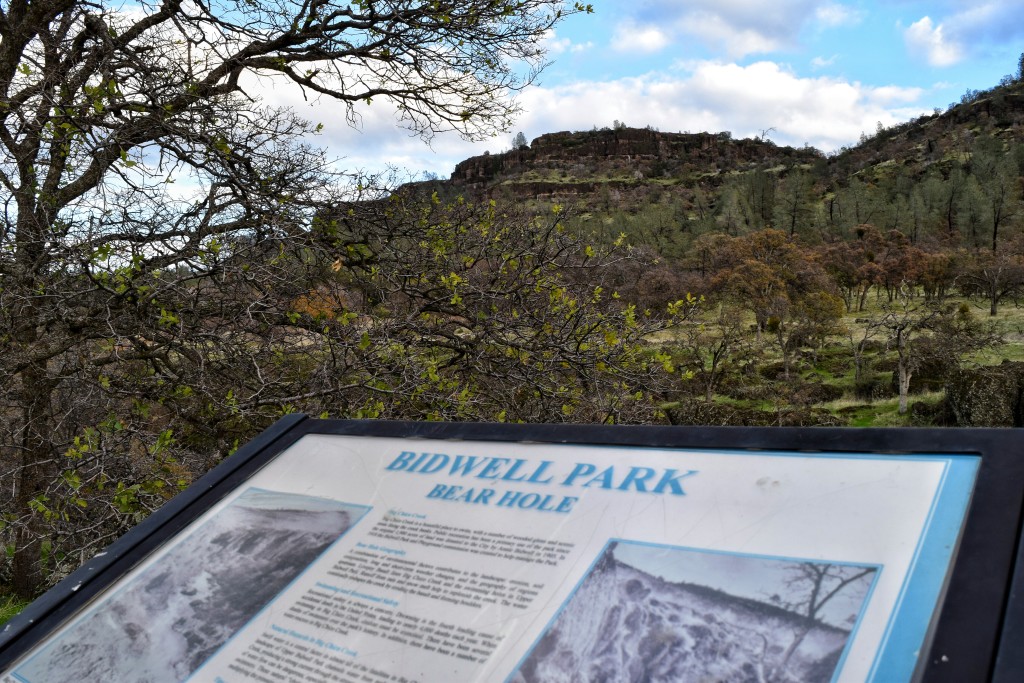 The sun was starting to set so we headed back to the car. 
I really like living in the city, but getting out into nature transforms my mood and energy in a way far different than the city. I think its effect is the same for a lot of people. Everyone we came across on the path – from joggers to people walking their dogs to strolling teenagers – were enjoying themselves and at ease in a way that I don't come across walking the city sidewalks.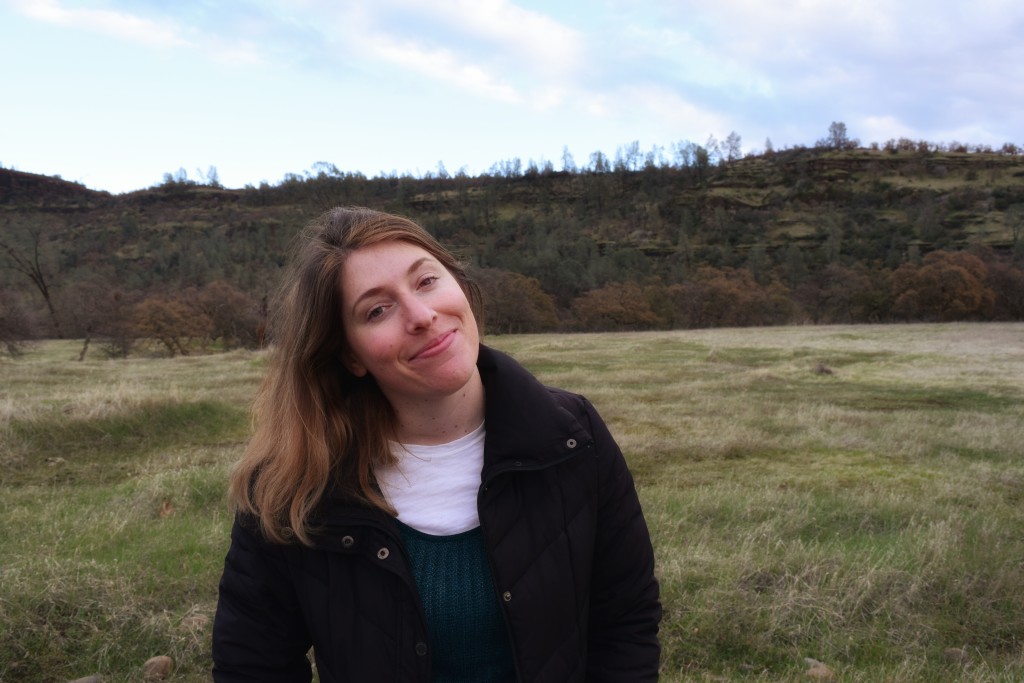 All in all, it was a lovely way to start the New Year.