Have you heard about the new promposal trend of high schoolers asking someone to prom in really extravagant, elaborate ways? 
I've been noticing it a lot this year, but this 2014 CNN article, "'Promposal' pressure is intense for teens," suggests that it's been percolating for quite a while.
I feel like it must have just reached a tipping point this year where it's become common rather than a flashy exception to the rule. This week's Modern Family "Promposal" episode seems to back up my theory that it's mainstream now.
My senior prom date very sweetly asked me by leaving a gigantic heart-shaped Mrs. Field's cookie on my desk that had "Prom?" written on it in frosting.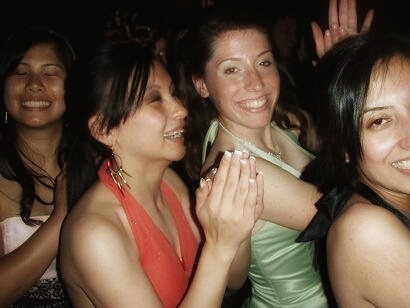 I said yes, prom was a fun high school memory, and that was that.
Well, kind of. There's a little more to the cookie story.
I gave up chocolate for Lent every year from fifth grade on, so I wasn't able to eat the chocolate chip cookie at the time. We froze it for me to eat after Easter and it turned out that a certain family member secretly snacked on it throughout Lent…but when he got busted post-Lent, he bought me a replacement Mrs. Field's cookie. 🙂
The cookie's not the point, though. The point is that I think promposals are crazy. This should not be what's expected! It's too much pressure. It encourages people to conform to this big public display that supposedly measures how cool you are and how much you care about your date rather than being true to themselves. Asking someone to prom should be about what's fun and a little bit memorable for you and your date, not a high pressure exhibition.
Those are just my initial thoughts, what do you think?