It pays to return your library books!
For the majority of people who always return their library books on time, this statement makes no sense. But I'm somewhat notorious in my family for forgetting or procrastinating on returning them.
Tonight I finally laid down the law with myself and walked the mile to the library to return my books and pay my overdue fee. Then, on my way home, I came across this little Thursday night street market!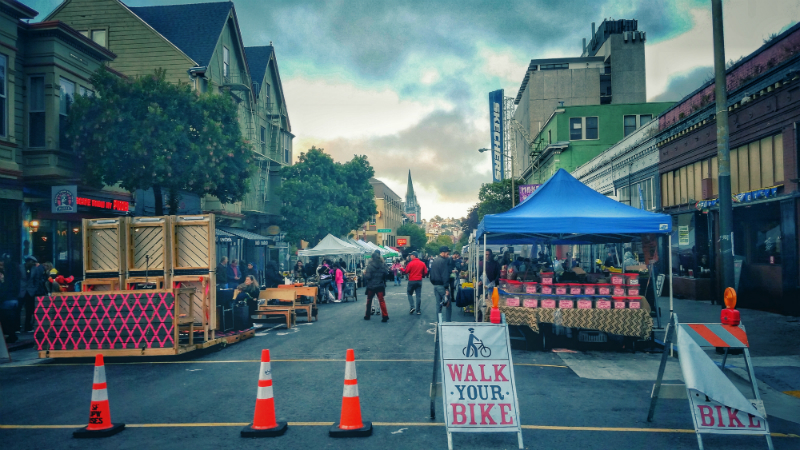 I immediately zeroed in on Reem's, whose banner pledged to give "Traditional Arab Street Food Made with California Love."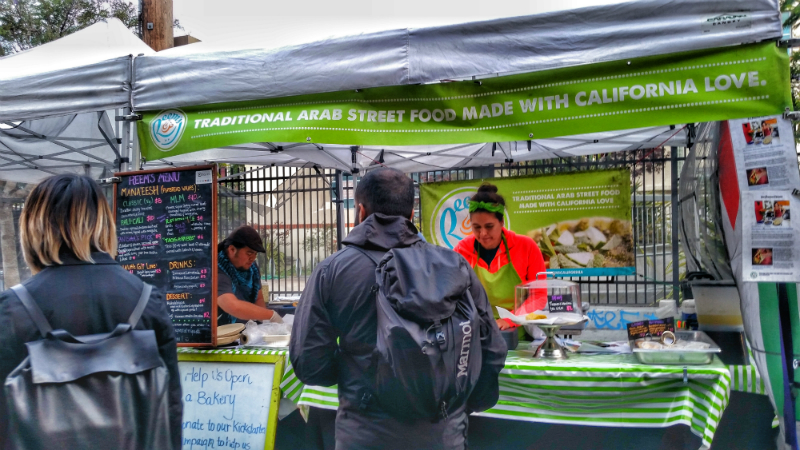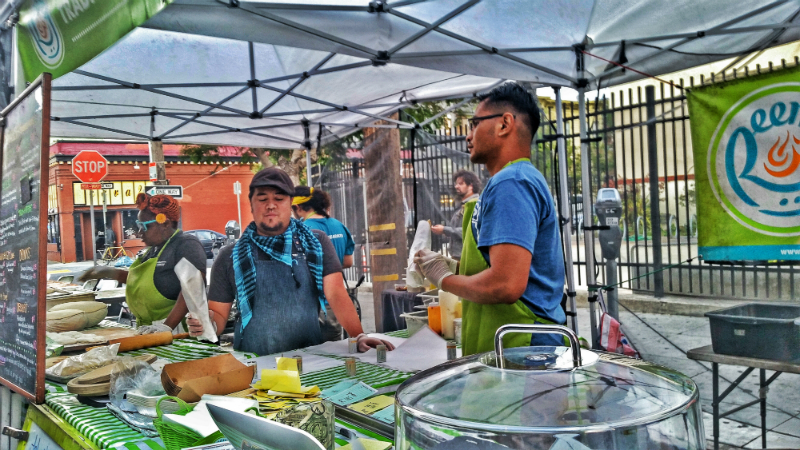 Suddenly I was drinking a Damascus lemonade: lemonade infused with orange blossom water and mint.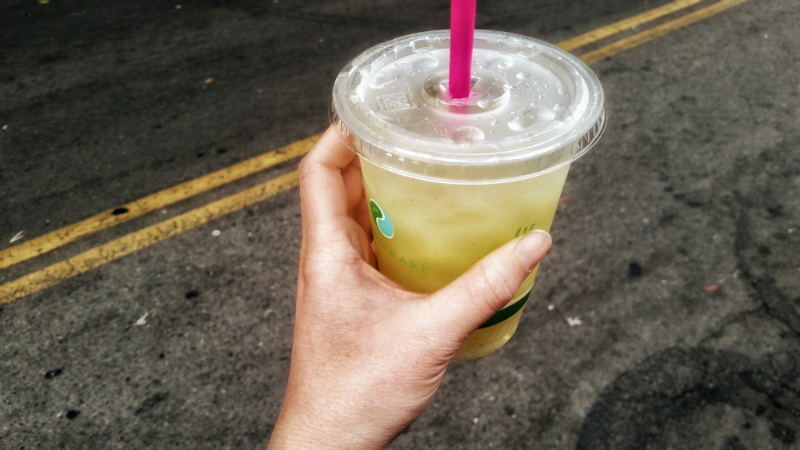 And then I had a warm Pali-Cali in my hands. Roasted chicken with sumac and aromatic spices, caramelized onions, and arugula with, of course, a little avocado added in for the "California love" part of the equation.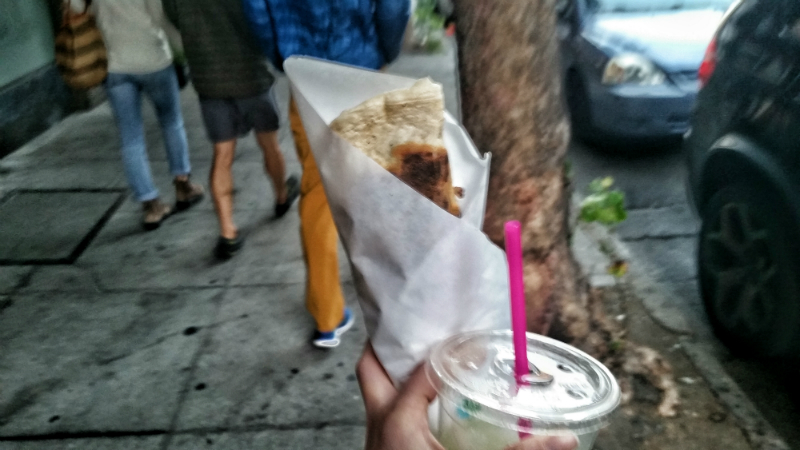 Their goal is to bring the modern Arab street corner bakery experience with fresh baked bread, traditional Arab flavors, and local ingredients to San Francisco. And I loved it! What an unexpected Thursday night treat.