This past weekend, I went to Santa Monica for a beach frisbee tournament and then stayed two extra days to sightsee with my friend. I have some longer posts on our adventures coming, but I wanted to start by giving you just a little taste of our adventures (pun!).
On our last day, we grabbed brunch at Gjelina, a placed that L.A. Weekly named one of the breakfast spots in Los Angeles.
The decor was hipster chic and the clientele was a good mix of locals, young and old, hipsters, and industry networkers. The women seated near us were talking about the fashion industry and some kind of drama with an industry tycoon and a cell phone that I didn't understand, so I stopped eavesdropping. 
We sat out on the lovely patio underneath heat lamps.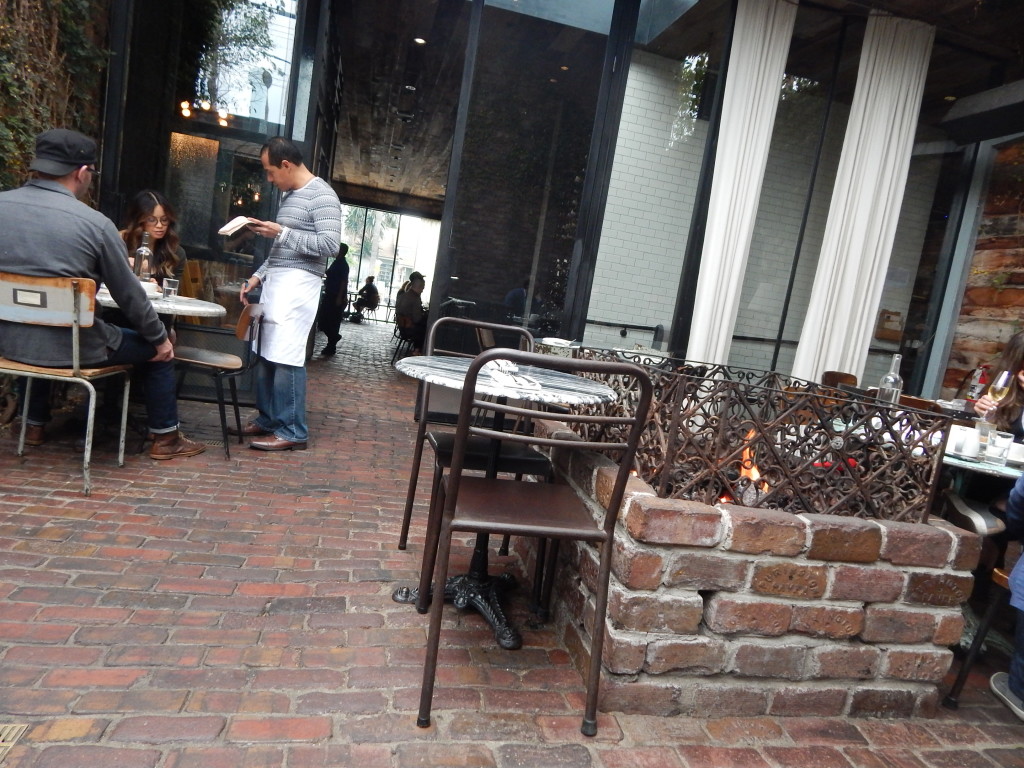 Those closest to me know that I love chocolate chip pancakes (CCPs). It's rare that I order pancakes at a restaurant that aren't CCPs because I just don't like wasting my time.
Until I came to Gjelina and CCPs weren't an option. I took a chance with the lemon buckwheat ricotta pancakes with crème fraîche and blueberries instead and…oh. my. gosh. They were a revelation.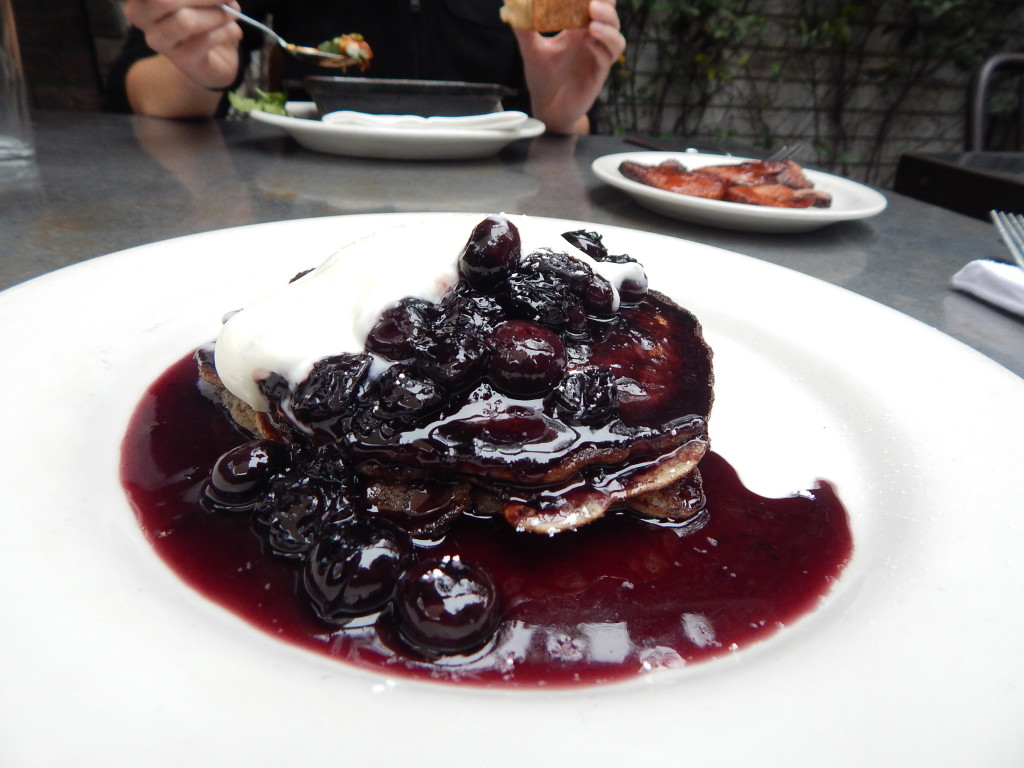 I only started liking blueberries in the past year or so and I still don't seek them out. That might change after these pancakes. The pancakes themselves were melt-in-your-mouth good, topped with sweet berry goodness. As I dug in, they stopped being pretty and turned into this ooey gooey mess of deliciousness.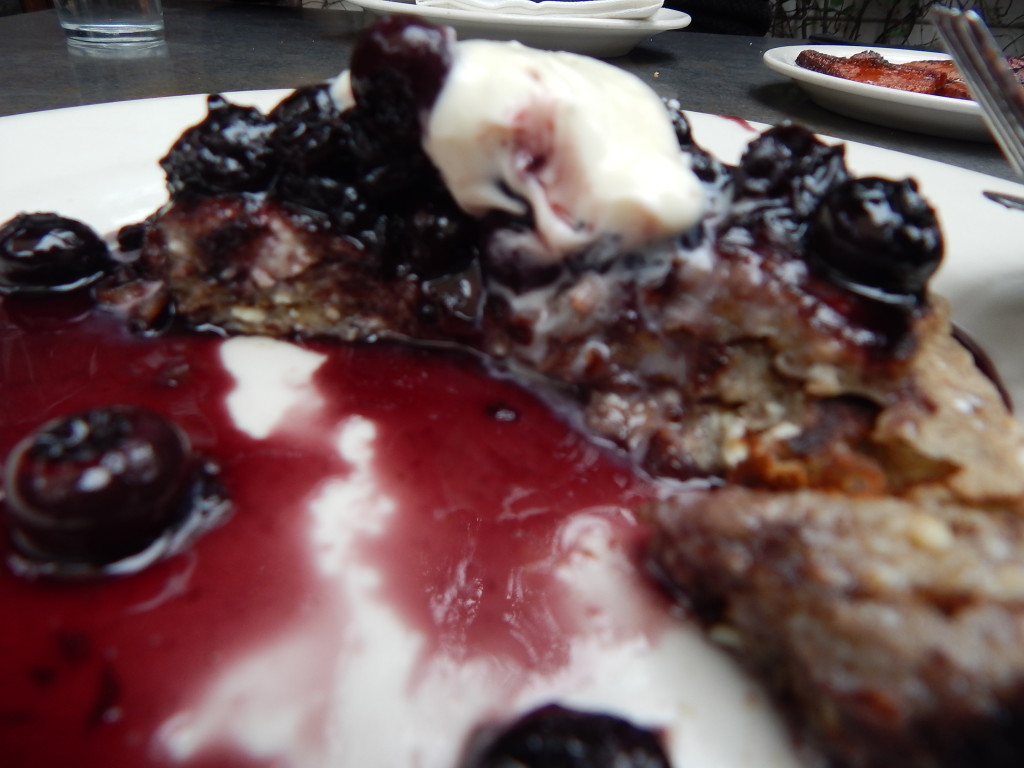 And don't even get me started on our heavenly side of thick cut bacon, maple glazed with salt.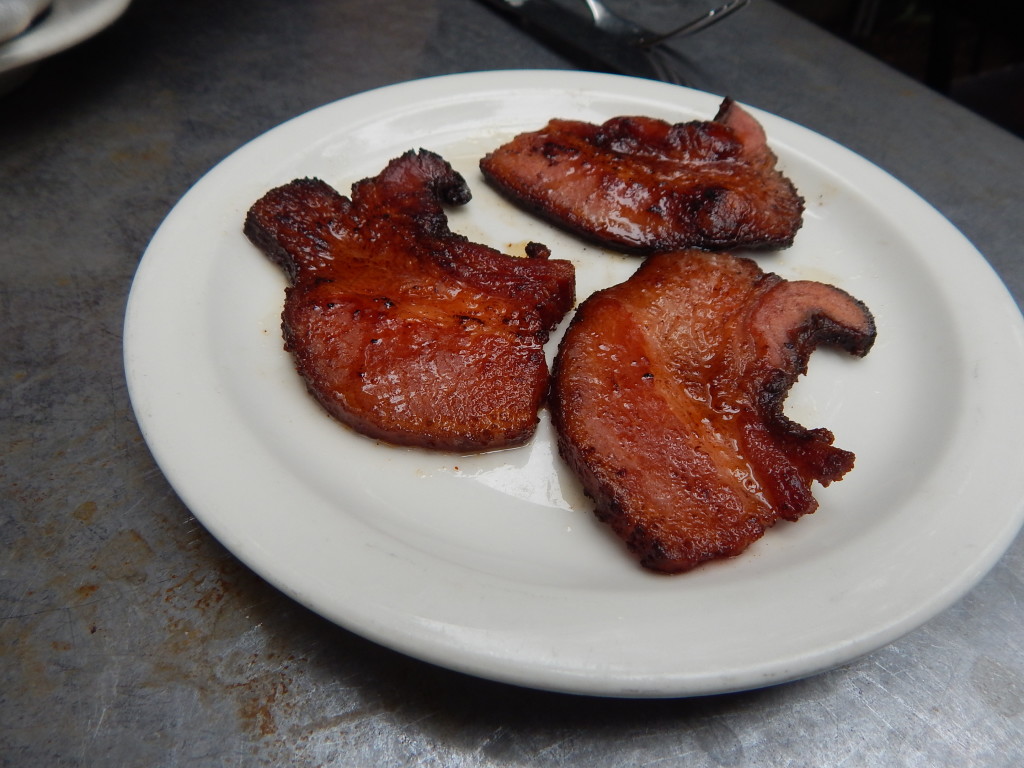 My friend had their Moroccan baked eggs with merguez (a type of sausage), tomato sauce, cilantro and yogurt, which were also delicious and filling.
This was a truly decadent breakfast. If I lived in Venice Beach, Gjelina would be a go-to spot for me that I'd come to with friends on the weekend and bring out-of-town guests. (My mom loves blueberry pancakes so it made me so sad that I won't be able to introduce her to these.) If you're in town, go here and thank me later.
More LA posts to come soon!