I went with a group of friends to Hawker Fare last night and, even though I only had my phone with me and the photos are really poor quality, I still wanted to share this place.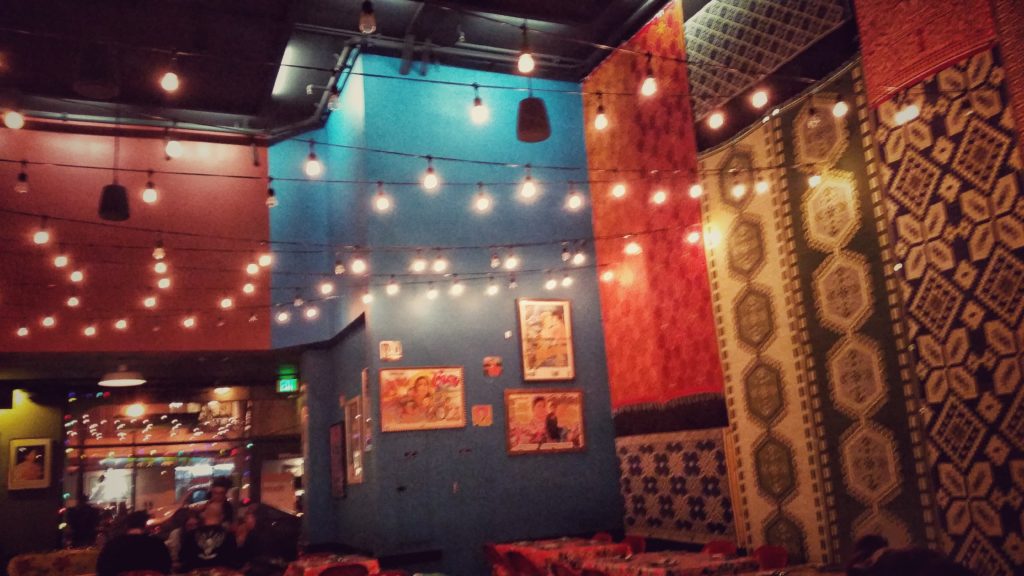 A Thai restaurant in the Mission, I was first struck by its colorfulness and bright, welcoming atmosphere when I first walked in.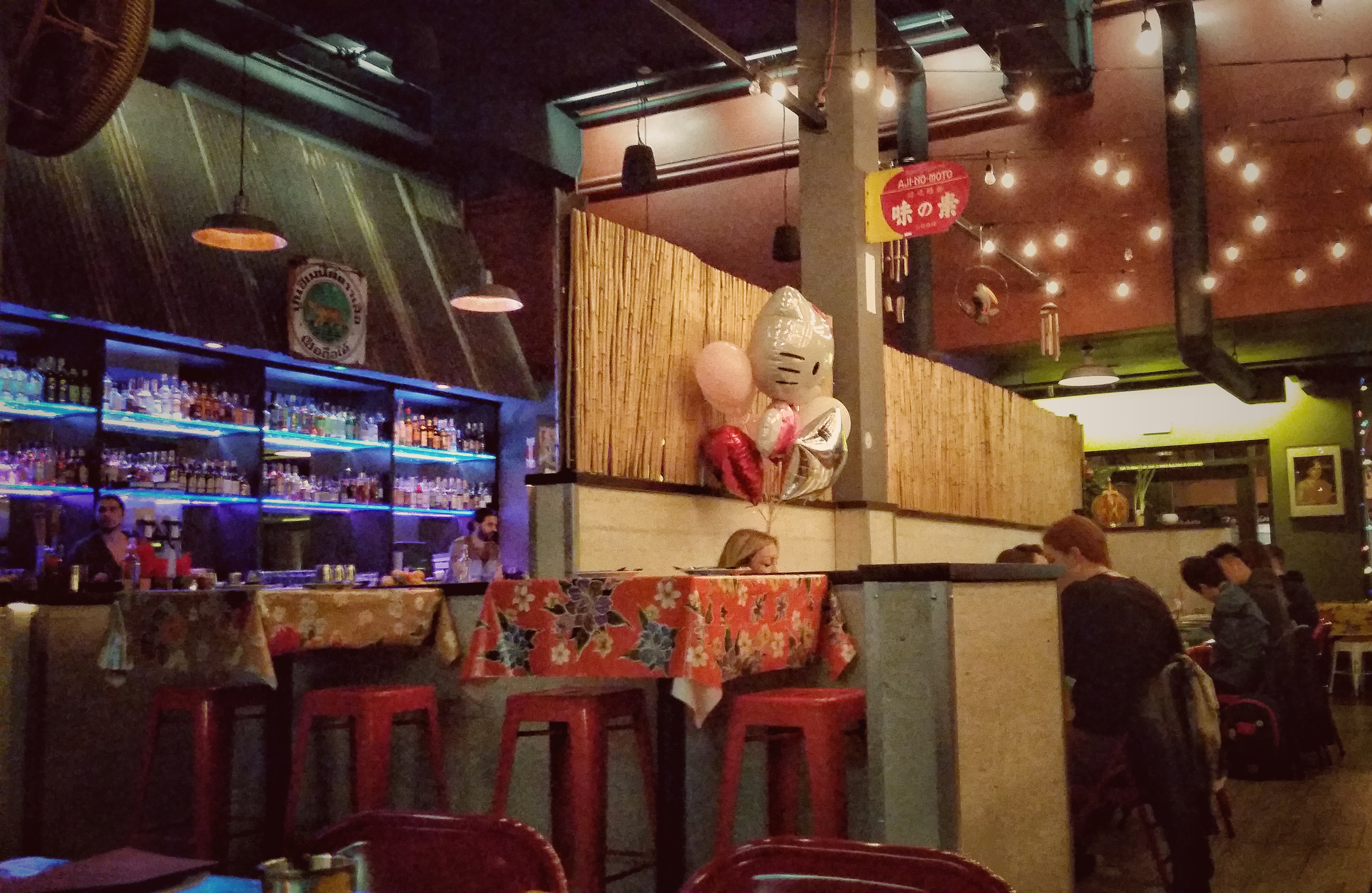 Since we were a large group, we'd made a reservation with a set menu ahead of time and that menu started with their Scorpion Bowl: rum brandy, lemon juice, orange juice, and orgeat with a little flame on top.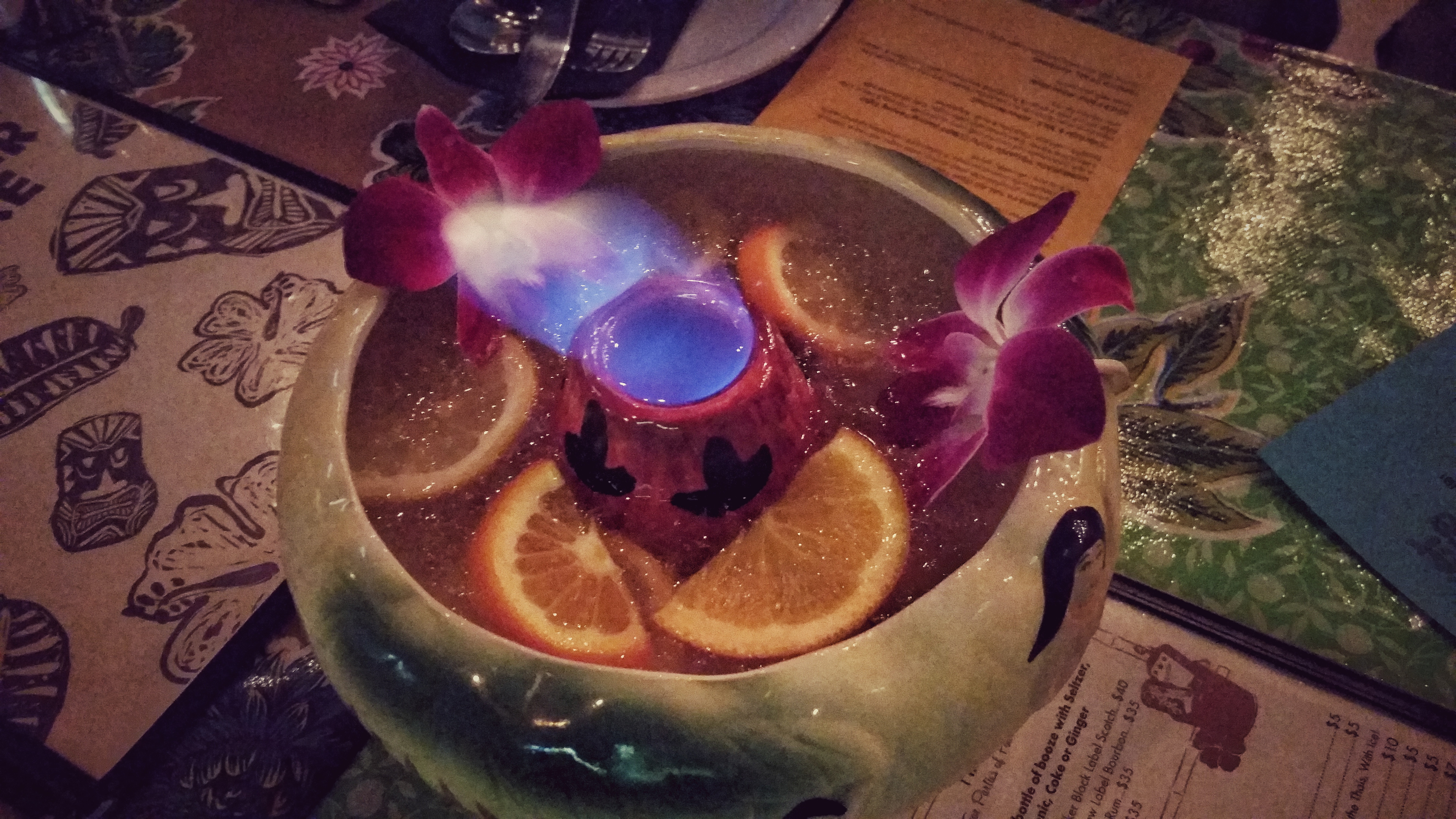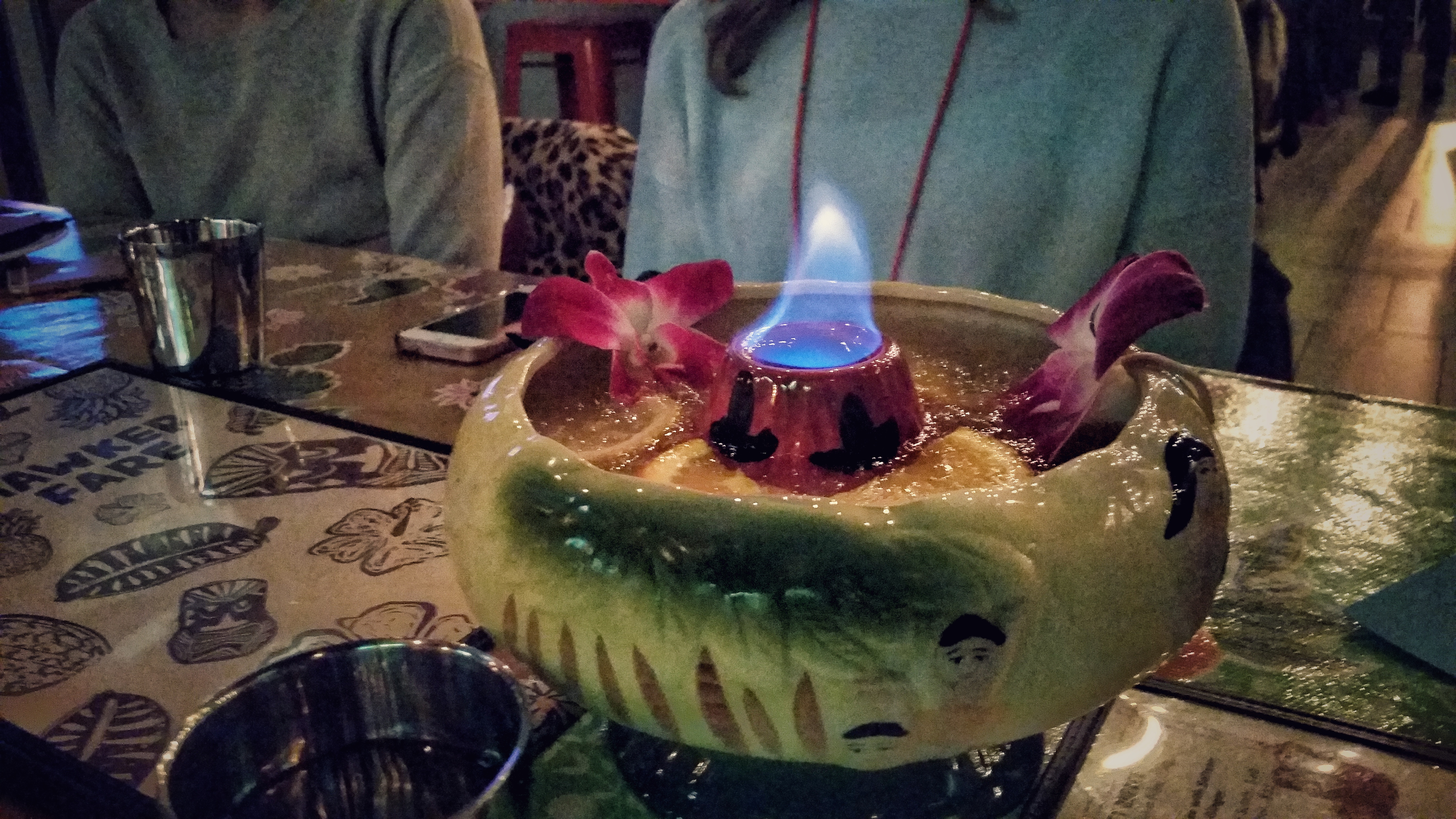 One of my favorite dishes we tried was the penang tofu curry (gaeng penang tofu). I normally never order tofu dishes for myself, but this was really tasty! A rich red coconut milk curry with nutmeg and lime leaves, the tofu fried and slightly crispy on the outside and paired with pumpkin and cabbage.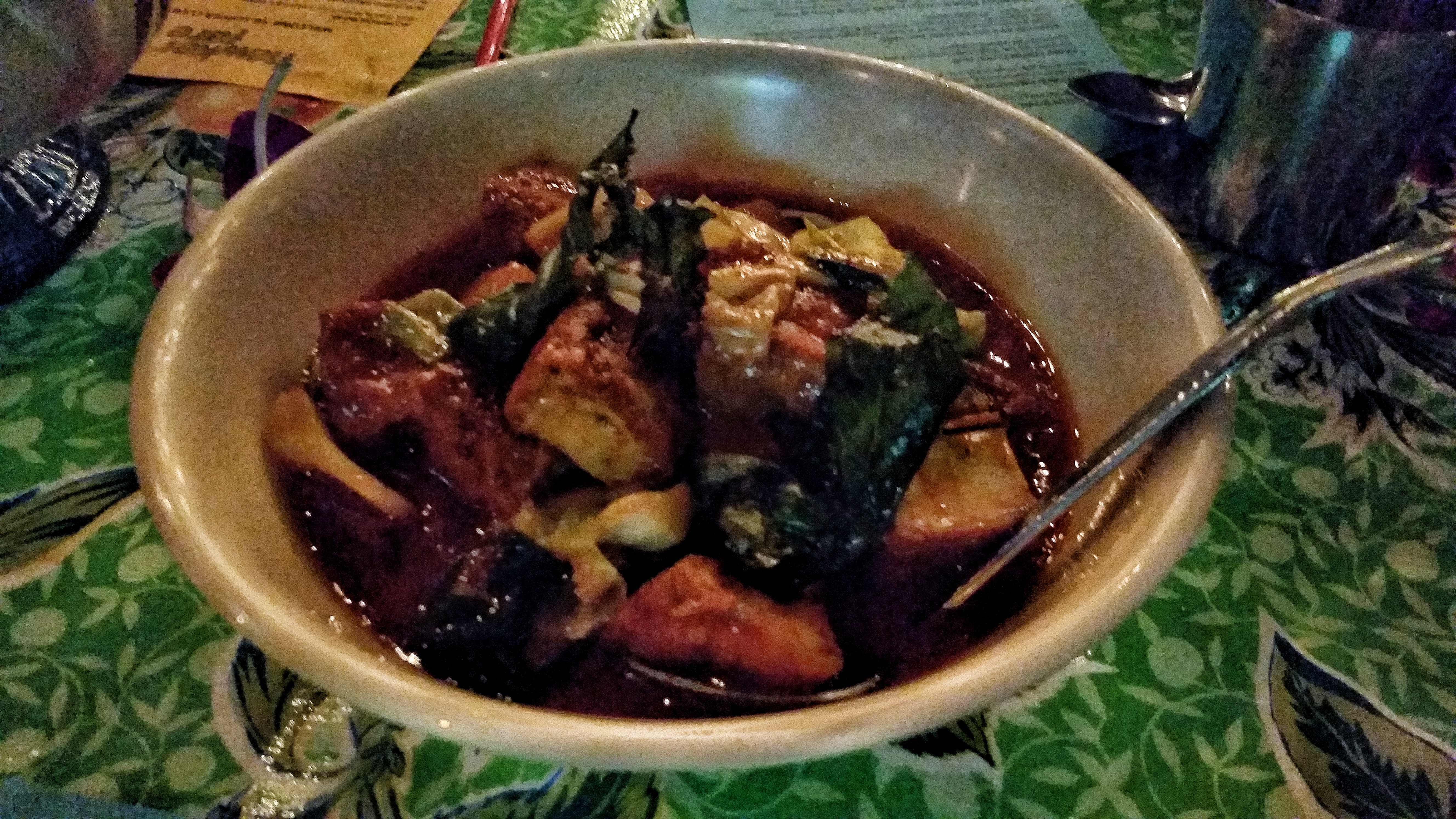 The other dish you definitely have to try if you ever go is the blistered green beans. It's the chef's mother's original recipe in phrik khing curry paste with smoked bacon and everyone at the table agreed: if we could make green beans like this at home, we'd never eat anything else.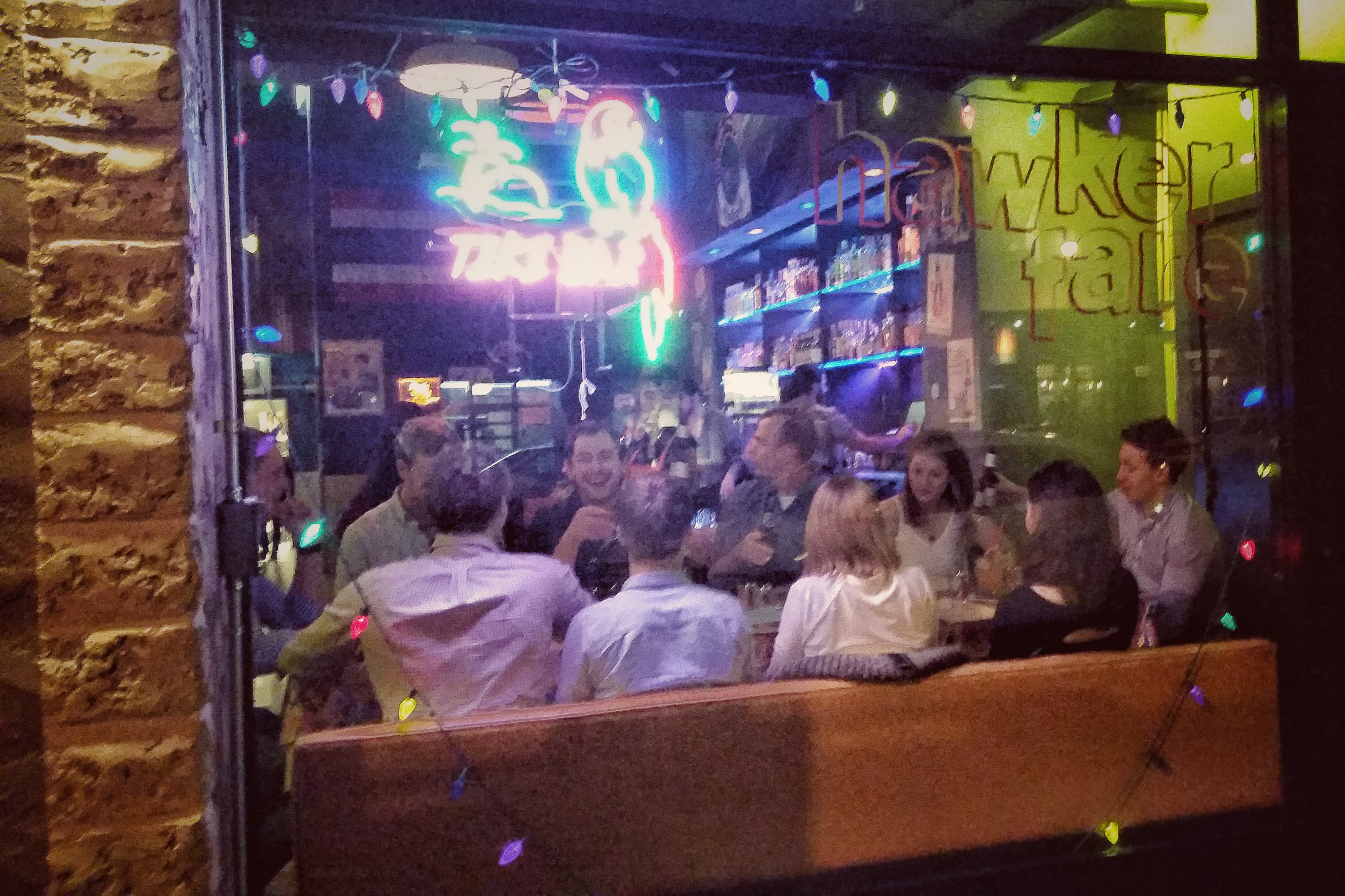 Trying out Hawker Fare made me realize that I want to make a more concerted effort to try new restaurants around the city. I have a coworker who always makes his lunches at home and then uses the money he saves to eat more extravagant dinners out more often.
Maybe I should try to do that too because I've definitely eaten at all the lunch spots within a 5-10 block radius of my work, but there are so many good restaurants in the city that I haven't tried yet!