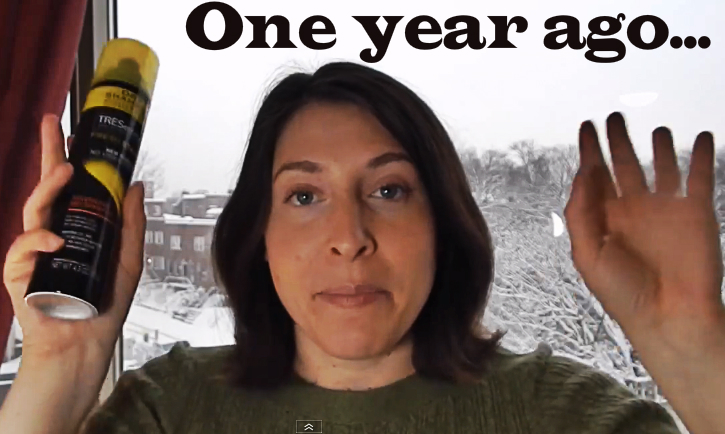 If you watched my Christmas vlog, you'll know that my sister gifted me some really high-end dry shampoo products. And if you want to know about the beginning of my love affair with dry shampoo, you can go back to a year ago (literally posted the day before today) and watch my February obsessions video when I talked about entering into the dry shampoo world.
I just rewatched that video for the first time in a year and let me just throw this quote out there (emphasis my own): "I don't know how I've gotten through life without using dry shampoo."
Wow, that's an oversell if I've ever heard one (and yet, somehow accurate for me and how I live my life).
Here's my current dilemma, though: I'm finding it sooo hard to turn down the allures of high quality dry shampoo's ease and simplicity when showering, shampooing, conditioning, and then letting my hair dry takes so much longer.
That's why I've had to adopt a new motto. Use it, don't abuse it. If I'm not careful, this dry shampoo helper is going to become a dry shampoo addiction.
What about you? Do you use dry shampoo and, if so, what product?
(If you're curious, the specific products my sister gave me are Living Proof and a French brand, Klorane. I really like them both but probably lean a bit toward favoring Living Proof.)