After eating the best blueberry pancakes in the world and then dropping my friend off at the airport, I headed up into the hills to the Griffith Observatory, "Southern California's gateway to the cosmos!"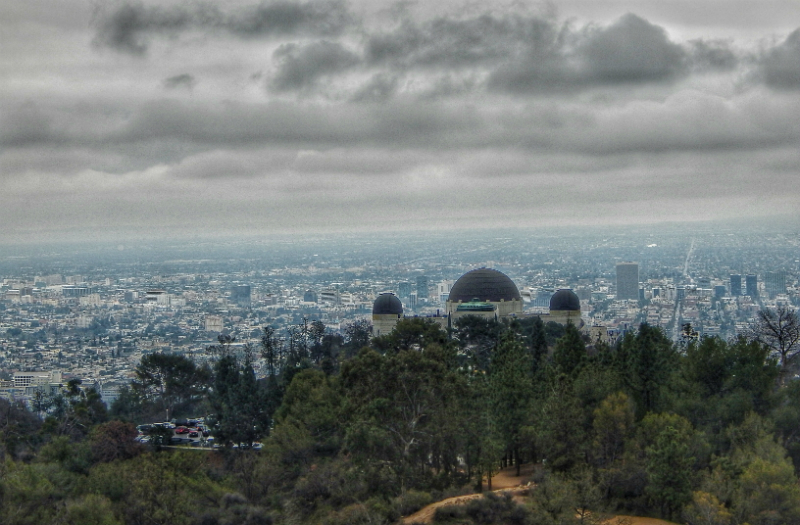 I'm so, so glad that I decided to come here before my evening flight home.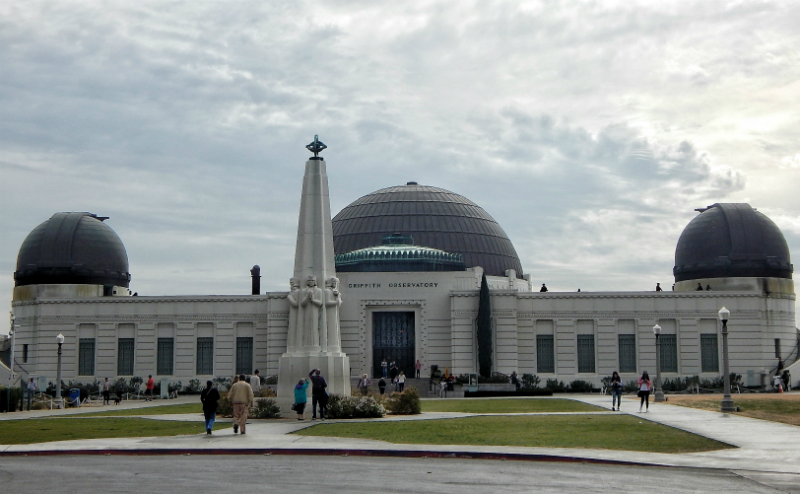 First, admission to the building, grounds, and parking is always free. This really is a site for the people. Even their huge, expensive telescopes are open to the public some evenings.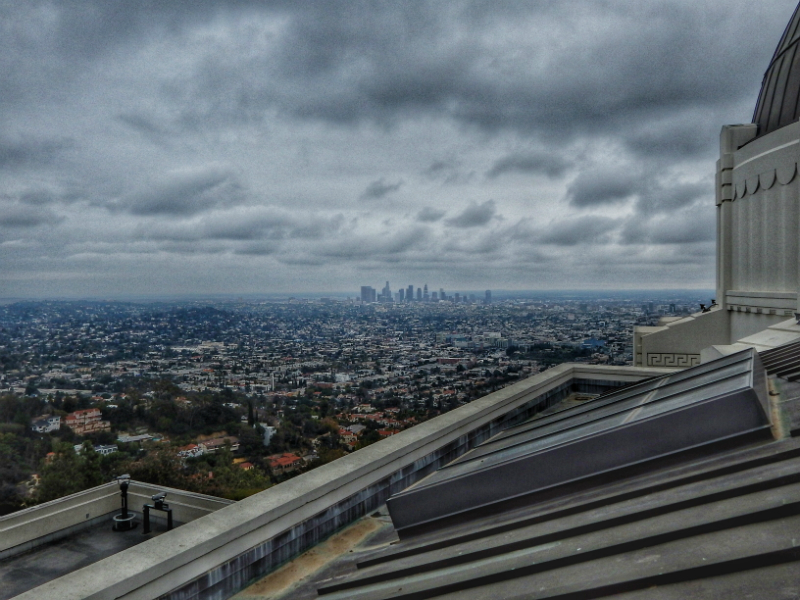 Second, their space and science displays are informative and fascinating. I don't have much of a chance in my everyday life to geek out about space stuff, but this museum helped me remember why I was so interested as a kid that one of my Christmas presents was a telescope.
Third, walking the grounds gives you an incredible view of the Los Angeles area. It was really cloudy the day I was there, so the view wasn't as good as it could have been, but take a look below – still not too shabby!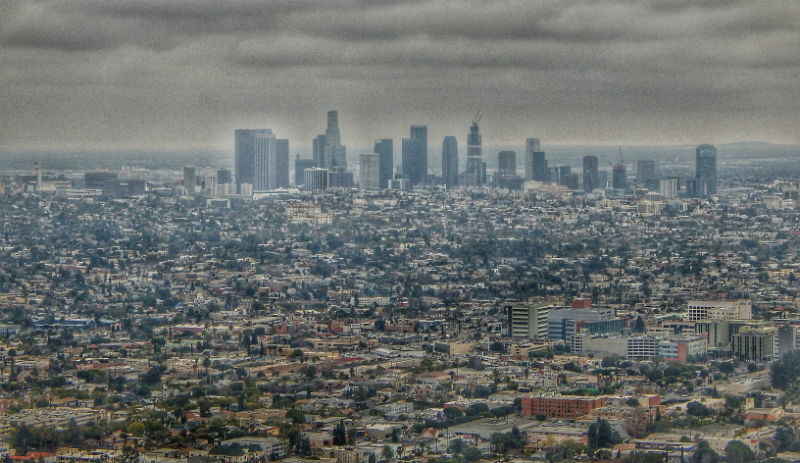 Lastly, if you want a reminder that life is short (really just less than a minuscule blip on the universe's radar) and that you shouldn't sweat the small stuff, study the cosmos! Being reminded that the Big Bang happened 13.7 billion years ago or having the chance to scan a field of galaxies, each with a collection of a billion stars, makes you remember just how small you are (in a good way).
Definitely visit the museum. Afterward, you can go right across the parking lot to where a hiking trail to the Hollywood Sign starts.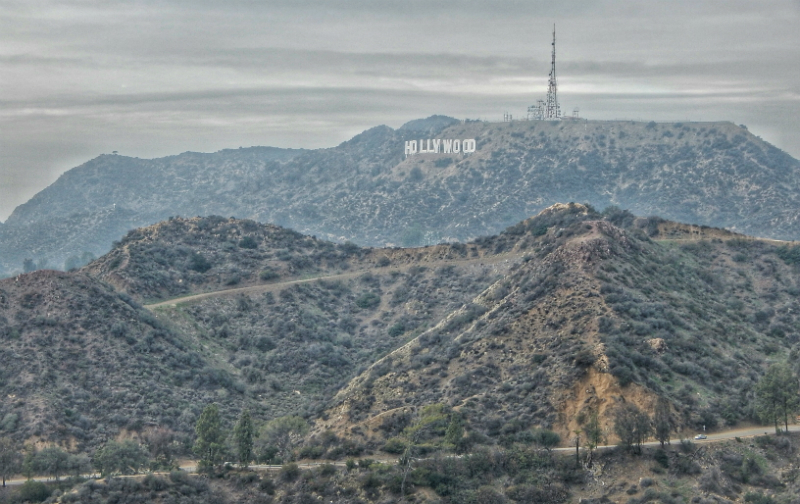 This is where my day became a little less ideal. It all started when the path split, one way continuing flat and even, and the other a more rocky, uphill climb. Why not take the slightly more challenging path and combine tourism with exercise?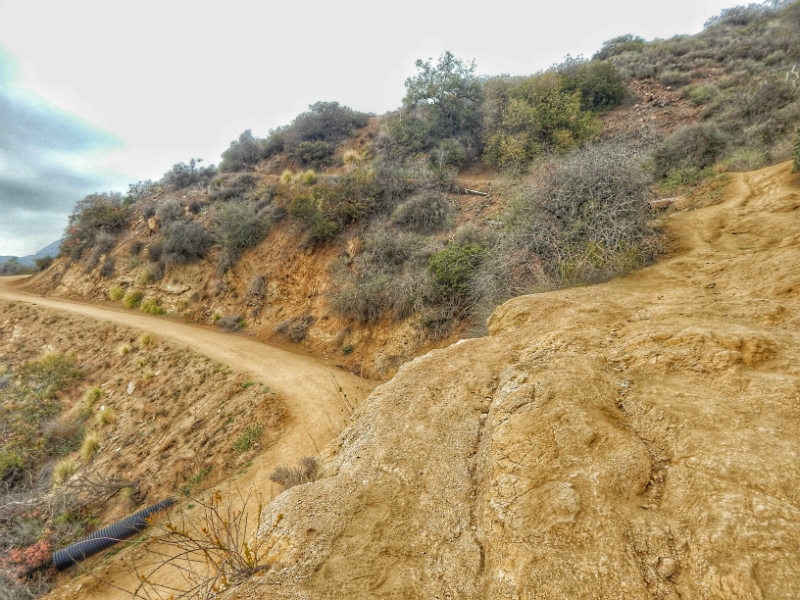 Well, when you have a flight later that day, turns out you don't really want to risk going on a longer than expected hike, having it start raining, and then getting turned around and a bit lost.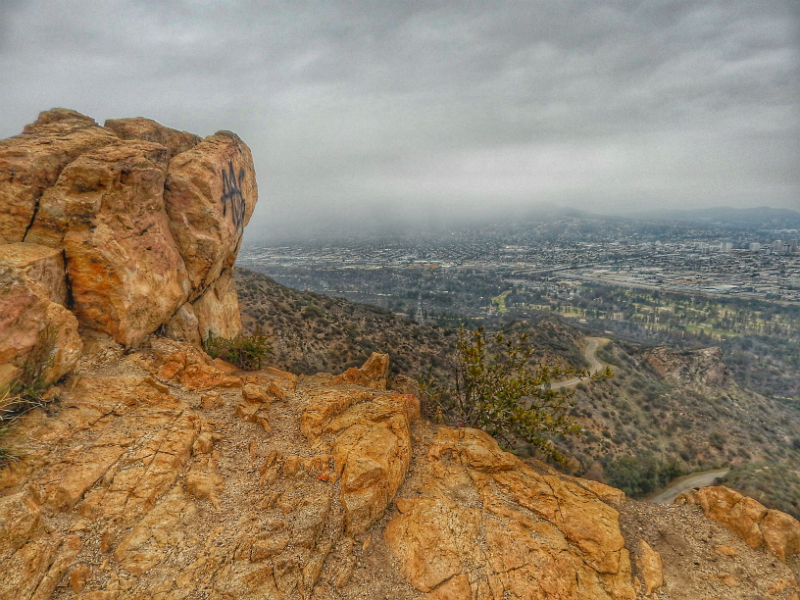 There are a lot of different trails around there, so when the rain came and I tried to rush back to the car, I ended up taking a few wrong turns and hiking back on an even more difficult, now wet and slippery path. Since it was such a gloomy day, there weren't a lot of other hikers and at one point it was just me and the crows, getting rained on and accepting our damp fate.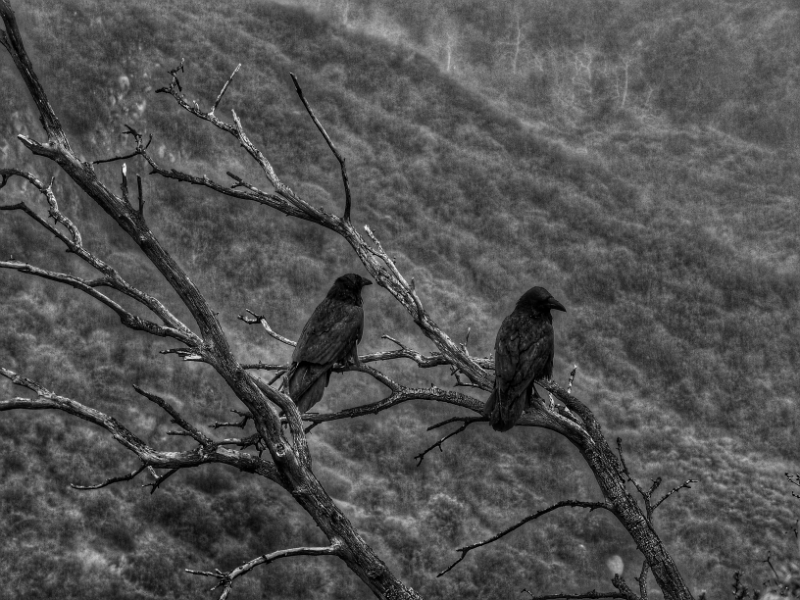 Thankfully, I got it all straightened out eventually and made it back to the car, just a little wetter and muddier than expected. I hope to come back sometime when it's a bit warmer and sunnier and actually make it closer to the Hollywood sign!