This has been a weird week. From the very start of Monday, I felt stressed, perpetually frustrated and irritated, and like a sudden tidal wave of burnout engulfed me at work. When you're trying to plow through a mountain of work, feeling burnt out makes the mountain that much higher – I just didn't have my usual energy and determination to get through everything and was leaving work feeling defeated every night.
Fortunately, last night I exercised for the first time all week, went out for drinks, and watched a bit of the Warriors game. That started to help turn things around, but tonight was when I really focused on getting rid of this sour mood once and for all.
I'm going to share my foolproof plan for how to shake off a bad week in case you might need some ideas for how to turn your week around as well:
Have as many small, positive interactions with other human beings as you can – Whether it's with an employee at a store that you're passing through or the people you sit by at work, seek out some positive interactions to try to outweigh the annoying interactions you've had with others recently.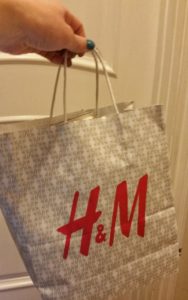 Treat yourself – but stay within your budget so that you don't feel guilty and have unpleasant buyer's remorse emotion afterward. It's rare that I go shopping for myself, but tonight I stopped by H&M and Uniqlo on the way home and picked up three shirts and a pair of sunglasses for myself. I'm excited to have some more springlike clothing and, since everything I purchased was on sale or inexpensive, finding good deals always makes me happy.
Get outside, get some fresh air – Walking from work to H&M was twenty minutes of outdoors time that I wouldn't have gotten otherwise. Sometimes I can get so focused on the daily work grind that I think I don't have time to get outside and just breathe and enjoy San Francisco's lovely weather enough.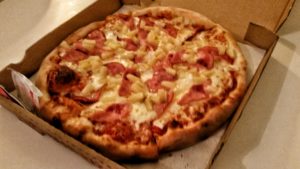 Act on whims with a 'you're worth it' attitude – This is in the same vein as treating yourself, but it's just a matter of taking an extra moment to notice when something catches your eye and then giving that to yourself, if it's possible.
Ideally, if you're feeling down, you'll fill yourself with healthy food that will give you energy and not make you feel even more sluggish. Tonight, though, this rinky-dink corner pizza joint called my name on my walk home and I just listened. It felt good to walk out of there with a piping hot pie in my hands and I hadn't had Hawaiian pizza in awhile, so it felt like a special treat.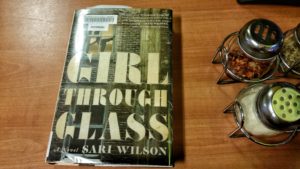 Plan something you're looking forward to for the weekend – After I went shopping tonight, I picked up a book that was on hold for me at the library, Girl Through Glass. I've been waiting for the book to be available for awhile now, so I'm looking forward to reading it, as well as for my plans with people this weekend.
Other things that I didn't specifically do tonight, but that I know can help improve your mood is exercising, getting more sleep, hugging loved ones, and spending time with animals, but of course tailor any of these suggestions to best fit your personal preferences. 🙂